Hartlepool United sign young wonderkid Marley Boyce
The Hartlepool United youth team have continued to develop their squad with the signing of Marley Boyce.
The young forward will continue to play for Boro Rangers and will join the programme in September, he has had previous academy experience with Sunderland, where he was dubbed the 'next Jermain Defoe'.
First team manager of the Youth Team Ian McGukin told SportsByte: "I am delighted to have him joining the programme, everyone I've spoken to about Marley has said he has an excellent attitude and work ethic put that alongside his football ability and it's a really exciting prospect.
"I am looking forwards to working with him on a daily basis. He will also be attending Hartlepool College of Further Education studying A BTEC in Sports Coaching."
Marley and his family were delighted as they were shown Victoria Park where they met first team manager Dave Challinor who also added: "Marley is hopefully the first of many to enrol for the programme for next year. To get recruitment up and running at this stage is a huge positive and I'm sure others will follow suit.
"There has been a change in format regarding the youth programme at the club. The structure looks different but the objective of providing a pathway for local talent to make their way into our first team still remains.
"The relationship with Hartlepool College will I'm sure be a positive one, we have good people involved on both sides and I'm sure everyone will benefit and the programme provided will rival anything else in the area and not only improve players as footballers technically, tactically, physically and psychologically but more importantly round them as individuals to move in and be successful in their lives."
The young forward has continued to work hard in his studies whilst looking for a route back into professional football. Marley spoke about how happy he is to get this opportunity, and said: "I'm delighted to sign for Hartlepool. When they picked up the phone it was a no brainer.
"After leaving Sunderland a few years ago, I've been playing Sunday league football to try and build my physicality and make my overall game better. I just can't wait to get started now."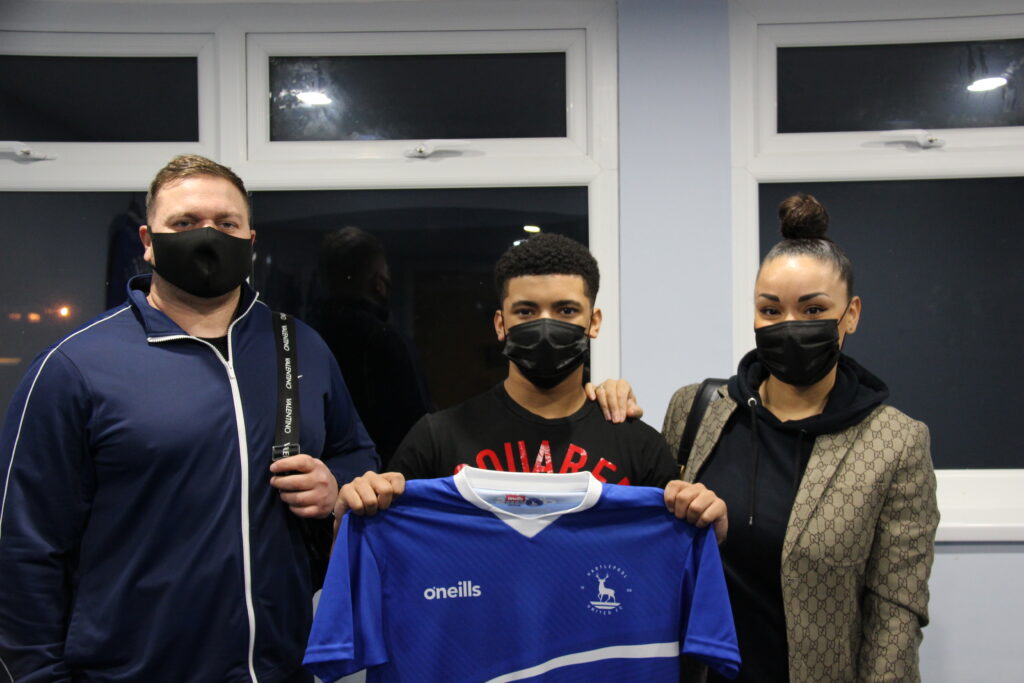 Marley has been supported by Mom Natasha who laughed as she explained trying to help Marley concentrate on studies as well as football, she said: "He has always been football crazy, ever since he was around four he would be kicking socks around his bedroom. I'm so proud of him because he was worked so hard for this. I am going to try my best to get him to concentrate on studies but you can't separate Marley and football.'