Michael Barron on his new club – Blyth Spartans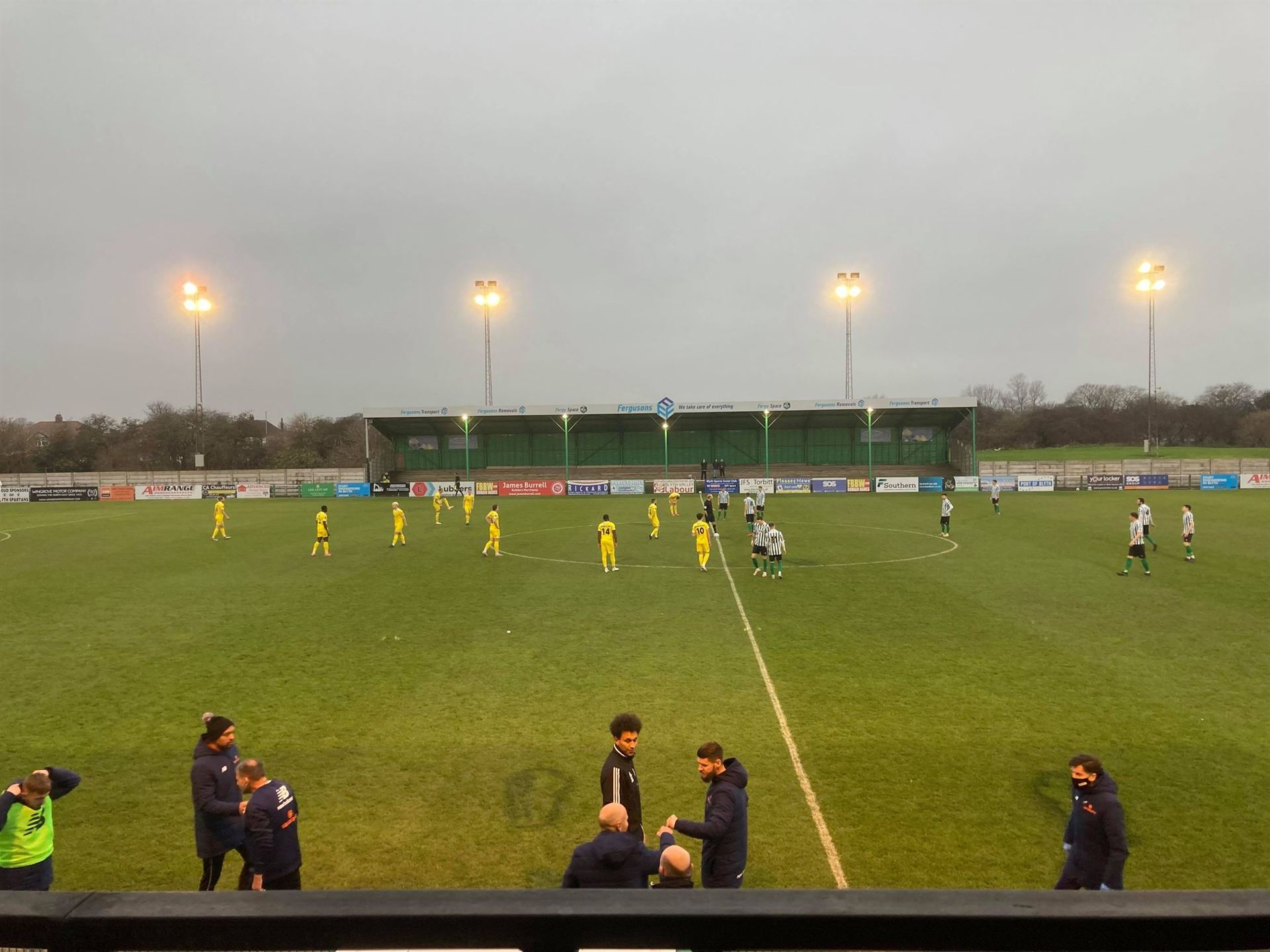 Hartlepool legend Michael Barron joined Vanarama National League North side Blyth Spartans earlier this year as Michael Nelson's assistant manager.
Michael spent 12 years at Hartlepool as both a player and coach, making him part of the fixtures and fittings at Victoria Park. 
During his spell there he formed a friendship with current Spartans manager, Michael Nelson who has come calling for the former midfielder to bolster his coaching staff.
"In the end it was a tough situation. The results weren't great and we were struggling and then obviously got relegated," he said.
"I had a great time at the club, with both the youth and first team as a coach and player. I worked with some great managers which was great experience for me as a young coach."
In recent times, Pools have struggled both on and off the pitch.
"There was always a good structure at the club due to the owners. After they left the club changed and there was some poor decisions at boardroom level and a lack of backing from the new owners."
Upon leaving Pools, Michael decided to jump into a different career path and became a P.E teacher.
"I was down and had a tough time in the end with Hartlepool due to scrutiny of the fans and media, I felt as if it was time for something different. I really enjoy it, I have weekends free and it's something different."
When Spartans gaffer Michael Nelson rang Michael, at first he refused the offer to become his assistant.
"Nels [Michael Nelson] rang me earlier this earlier this year, but I was far too busy with the new job and my family. 
"His persistence paid off and he rang me again before the start of this season and we spoke about a project we could have and where we could take the club, it really excited me."
Blyth currently sit at the foot of the Vanarama National North League after eight games, where is it all going wrong for the club?
"With Covid we've had two breaks of two weeks which has been tough. Add injuries into the mix to make it even harder due to our squad size.
"It's a really tough league and I think the hardest part is a part-time side like ours playing against full-time sides. We can't train as much as they do because there's so much travelling and the lads work their normal trade through the day. 
"We also don't have a big budget like other clubs which means we have a smaller squad and we have to look at youngsters who we know will be good in the future but aren't quite ready for the league yet as its very experienced."
There is no doubt that meetings have taken place between the board and management team on where the future lies for the club. It will be an incredible achievement if Michael and Co. can help keep the club up.
"It's at the point now where we need to change something fast to get results.
"Different formations and styles of play will be a regular thing till we find the right one and get some points under our belts. Winning breeds confidence and that's what we need."
The team
It's always a wonder what goes on behind the scenes at any football club… who's the fastest? Who's the Tyson Fury of the pack? Who's got the tekkers? But, most importantly – who's the joker?
Micky gave us his thoughts on the squad.
Best player
"I'll have to give you a youngest and an oldest for this one. In the older category I'd say Hessy [Shaun Heslop] who's come in this season, his experience goes a long way. In the younger category I'll go Olly Scott. He's always working hard and very consistent. He's a tough lad who's got a bright future."
Hardman
"Tough one, that. Either the gaffer [Michael Nelson] or Heslop. Both experienced lads but we could do with some more!"
Best feet
"Connor Thompson. He's got really quick feet and can beat a man, he just needs to improve his end product to match."
Fastest
"There's a couple. Probably Rhys Evans when he's fit. Blacky [Paul Blackett] is quick and so is Kurt Russell."
Hardest trainer
"Again, Olly Scott is up there. He always listens and performs to the maximum. Alex [Sakellaropoulous] is a good trainer too."
Biggest joker
"There's a group of them! The craic normally comes from the younger lads like Callum Guy and Priestly Griffiths. They are good friends outside of football so that helps."