Hebburn Town's Wembley wait over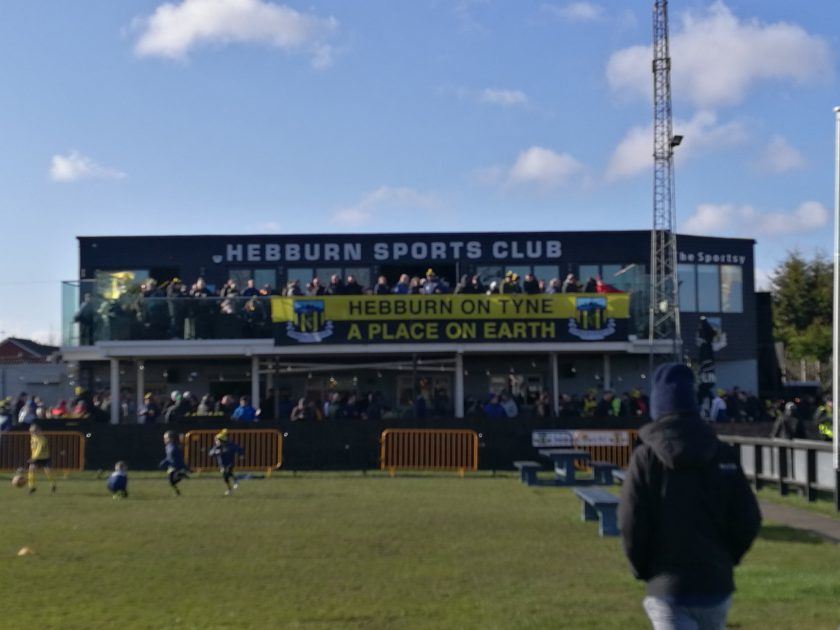 Last season's rescheduled FA Vase final will be a 'bittersweet' occasion for Hebburn Town according to the clubs Director of Football. Following the news that the Non-League showpiece will be played behind closed doors.
After months of delays, North East sides Consett AFC and Hebburn will finally go head-to-head at Wembley on the third of May, eight months after they were originally scheduled to play.
Yet, Stephen Rutherford believes that the occasion will be lessened somewhat by the absence of their supporters, but it is a decision that they understand.
He said: "The reaction is bittersweet, we are over the moon that the game has been scheduled and we can start planning, however the news that the game is behind closed doors meaning our fans can't attend is devastating to us.
"It is disappointing that our final is being played behind closed doors, but we understand that firstly the FA have had a very difficult time in scheduling this game due to the hype of activity at Wembley over May and June.
"The game is going ahead, and we've waited a long time to hear those words."
Manager Kevin Bolam agrees that last year's FA Vase final is long overdue for the club, but he bemoans the fact that fans are unable to attend the game.
He said: "Although it's disappointing our final could not have been a test on a smaller scale, we have to accept the outcome. We can't influence it; however, we would be over the moon if there was a change of heart and fans could attend even in limited numbers."
For the supporters, there is a sense that their excitement for the game has been diminished by their inability to attend the Wembley clash.
Hornet's fan, Matty Duggan, said: "Playing in a final at Wembley for a team like Hebburn doesn't happen very often, and it would have been great to meet up with the supporters and have a good time in the capital and the atmosphere would have been amazing.
"But with the restrictions to be in place it really takes away the excitement of watching your team play at Wembley."
While the absence of fans will mean the game will lose some of the grandeur of the occasion. Bolam is steadfast in his belief that his sides preparation for the match will be unaffected.
"Fans or no fans, it's a huge occasion and we will try our utmost to win the competition on the day. We know it will be very difficult as Consett are a quality side."