Cameron Scarratt Trophy returns for second year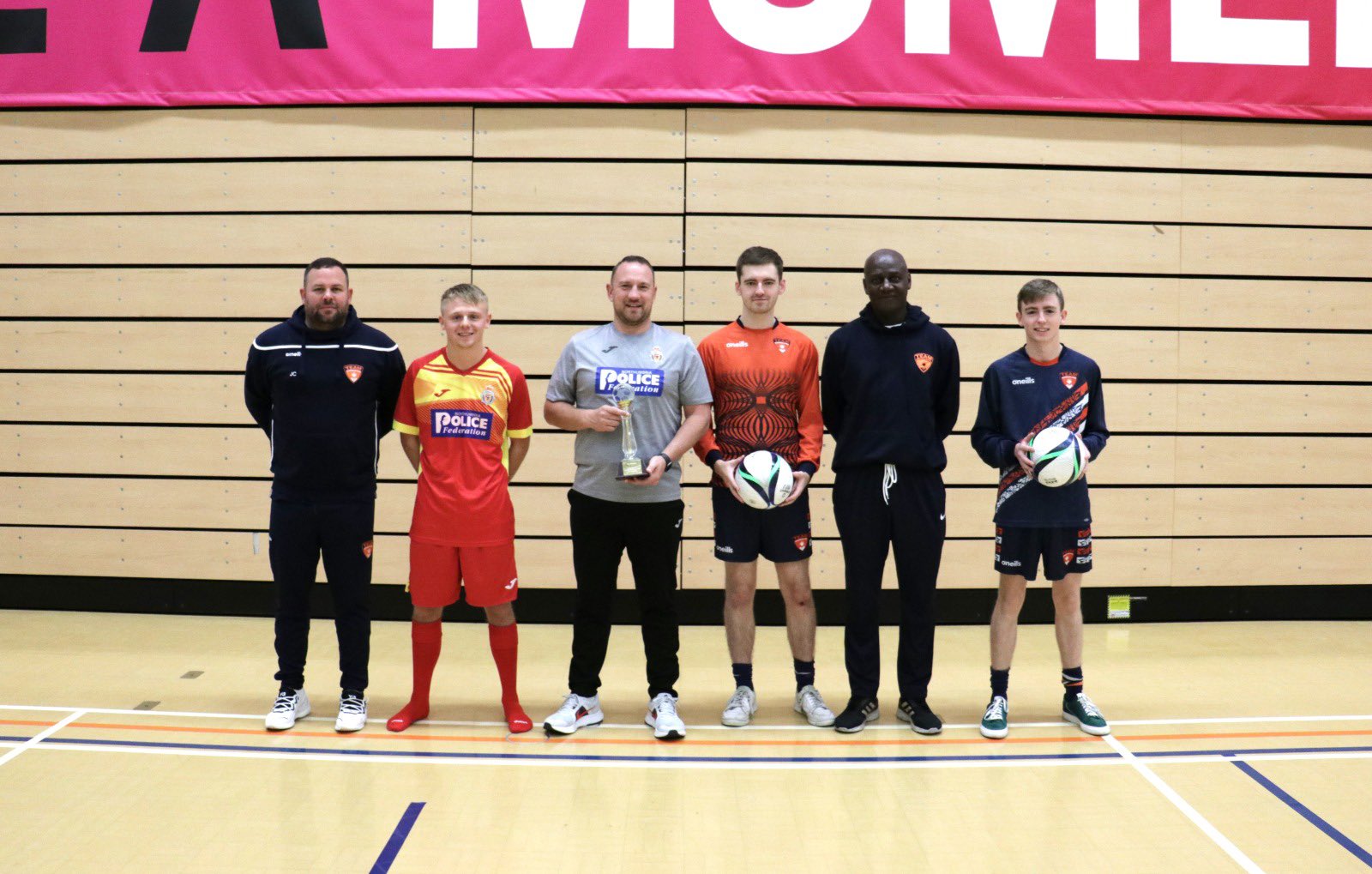 Team Sunderland Men's Football take on Northumbria Police in the second edition of the The Cameron Scarratt Trophy in memory of the detective and former University of Sunderland student.
The fixture takes place on Monday 18 October at Ford Quarry Hub to honour detective constable Cameron Scarratt who passed away after a short battle with cancer in 2019.
Northumbria Police won the first edition of the charity fixture two years ago in a thrilling 5-4 match at Nissan Sports & Leisure Complex.
This year the fixture will be raising money for Macmillan Cancer Support & The Oddballs Foundation.
PC John Body said: It's a massive match for us. It's massively important for us to remember Cameron and everything he was, as a serving detective and a student at Sunderland University.
It's very poignant to keep his memory going and to raise money for Macmillan Cancer Support and this ear for The Oddballs Foundation too. It's a big moment for his family to keep his memory going.
Men's Football coach James Clark: We're really looking forward to the game, it's great after COVID to get this match on. The last time was a fantastic spectacle and it'll be another great game that hopefully the university will win this time.
The match kicks off at 7:30pm at Ford Quarry Hub with transport provided by Team Sunderland from CitySpace at 6pm.
There will also be a raffle and you can donate directly here https://uk.virginmoneygiving.com/fundraiser-display/showROFundraiserPage?userUrl=PeterMoscardini&pageUrl=1