Team Sunderland 1sts manager, James Clark, expects promotion this year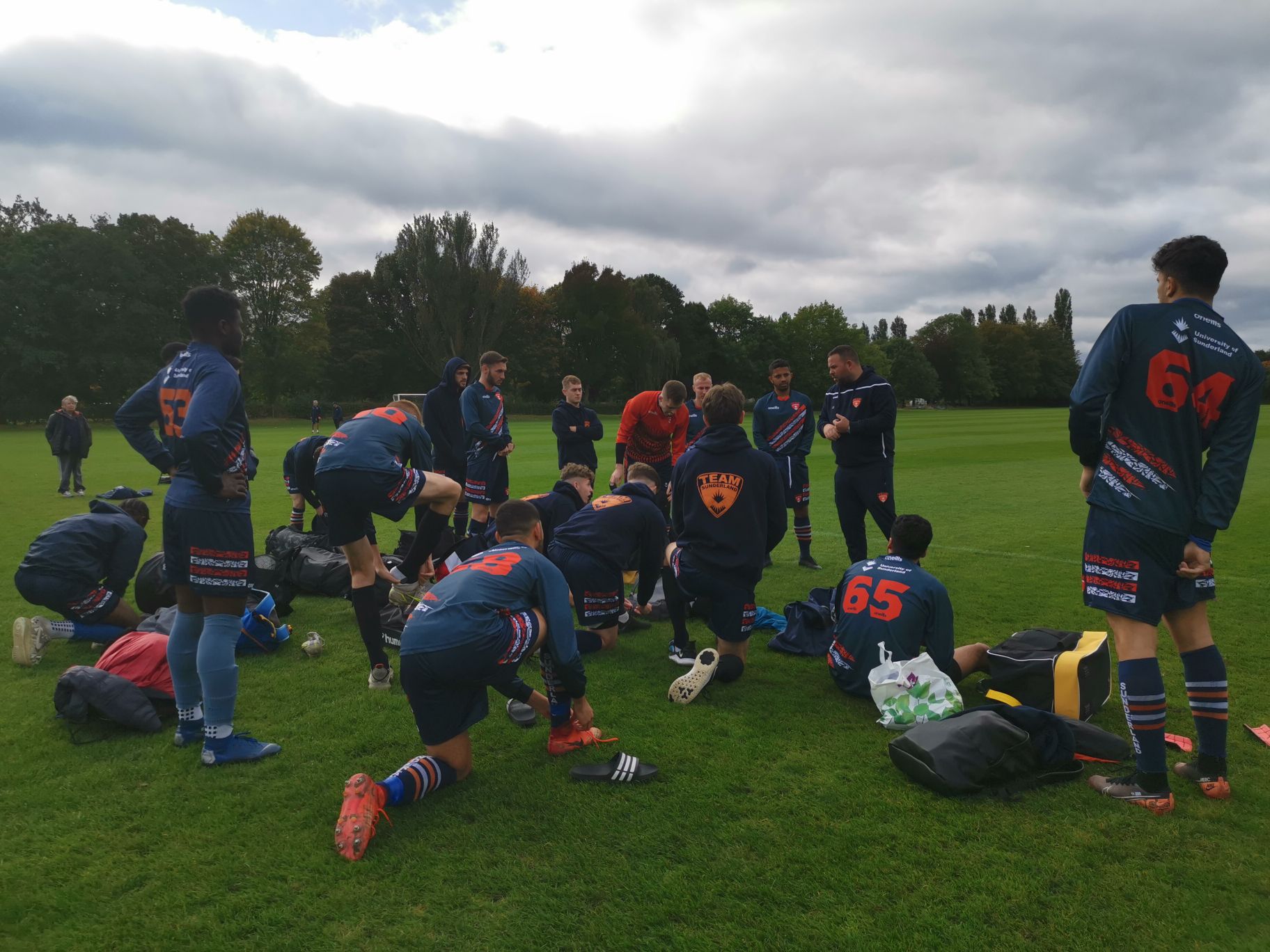 Team Sunderland 1st manager, James Clark, wants his side to be promoted this season.
Clark spoke to SportsByte before the opening game of the BUCS League season against York St John 2nds, a team he insists has been strengthened by its ongoing i2i partnership.
"I think the quality of the players has really been enhanced and I'm looking forward to this game.
"It will be a really great test for them, obviously the i2i partnership with York St John has given them a very strong team and has given us a big problem.
"But it's about problem solving football, and I believe that the players we've got will do the job today."
When it comes to Sunderland, he couldn't be happier.
Clark is "excited to be back, with the game programme starting again after COVID" and believes that "we've had a good mini pre-season with the boys and the trials have been really good."
When asked how far the team can go this season, Clark added: "The minimum expectation is to get promoted: to win the league; to get promoted.
"There's no point entering into tournaments, you know, if you aren't going to have that type of attitude and I expect all our lads to give everything they've got to do that."
"We've got about 80 percent of the side that won the double, league and cup, last season (before COVID restrictions suspended the BUCS League until this season).
"We've played and we've brought new players in, and obviously players have left, but I think we've strengthened this side."
Team Sunderland won their opening game 3-0 at York St John's on Wednesday 13th October; goals from Omar Karam, George Pinder and Charis Saitikis won the 1sts the game.