Team Sunderland Women 9 – Leeds Beckett Uni Women 3rds 1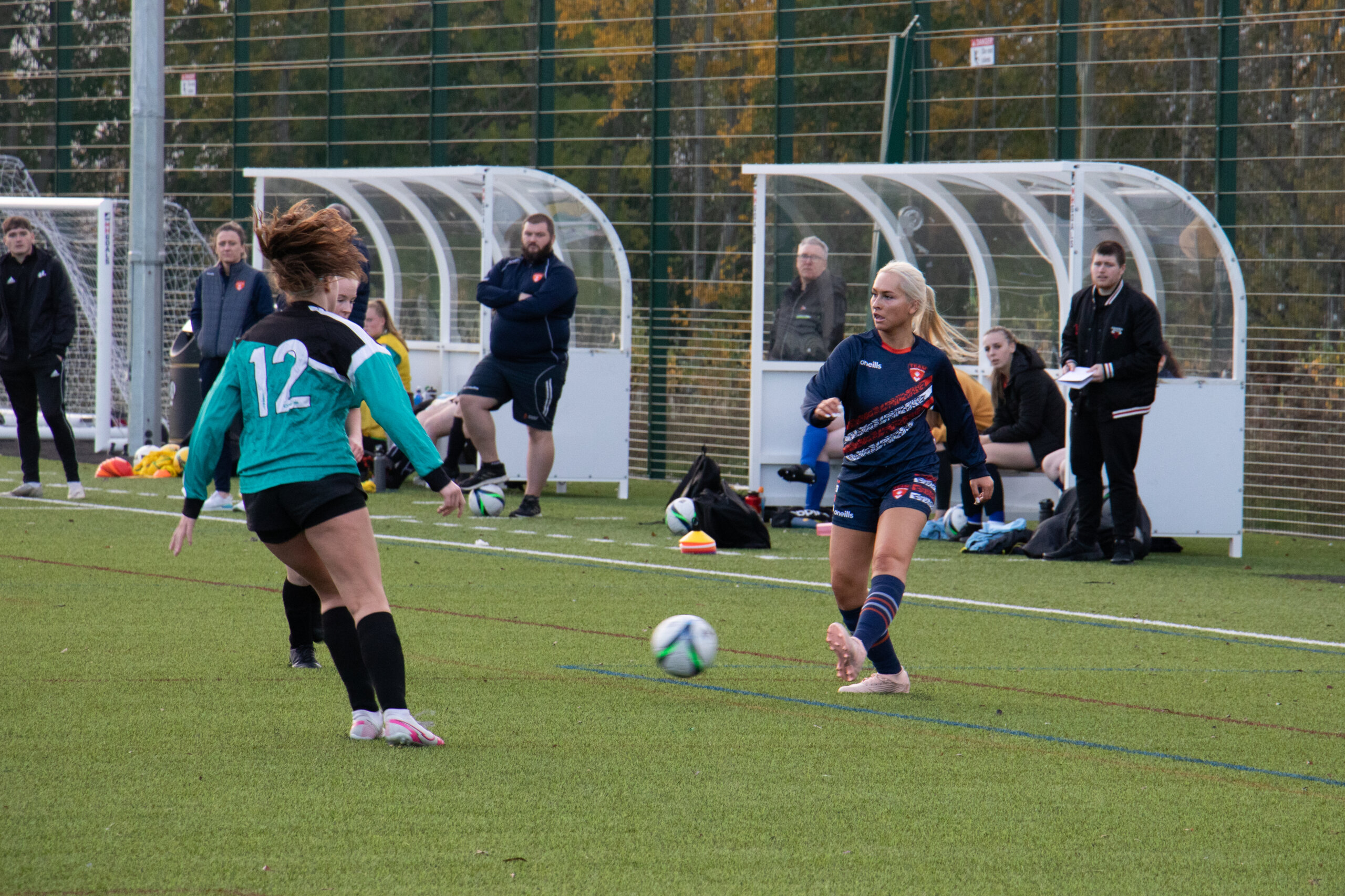 Team Sunderland's women end a two-game losing streak with a comfortable and confident win in the Women's Northern Conference Cup.
Sunderland had a nervous start conceding in the first few minutes of the game, however, five goals from Courtney Mole saw them sweep Leeds aside.
Lily Clifton, Pav Kaur, Grace Mackie, and Maisie Woods scored Sunderland other goals in a game that was largely dominated in both halves by Team Sunderland.
Leeds scored first after a ball out from the Sunderland keeper was collected by a Leeds forward who didn't think twice about blasting the ball into the net.
Sunderland's first came through strong pressure being applied the Leeds keeper spilt the ball and Clifton was right there to tap it in.
Sunderland had a corner swung in from the left to the back post Kaur rose high and met the ball with power, heading into the top corner to pull Sunderland ahead.
Sunderland's third goal came through Mole who scored after a throw-in lead to her receiving the ball in the box and finishing beyond the Leeds keeper.
Sunderland's scored their fourth just before halftime with Mole picking up the ball just outside the back and hammering it in from range.
The second half saw Leeds come into the game a little more through desperation to hold onto the game, but Sunderland continued their pressure.
Sunderland added a fifth when Mole found herself on the edge of the box with time to shoot, she hit high over the keeper and into the net.
Goal number six for Sunderland came again from the boot of Mole and again from outside the area under no pressure she finds the net again.
Number seven for Sunderland saw Mackie chip the ball up and over the keeper from the right-hand side of goal just inside the box.
Mole bagged number eight for Sunderland after the Leeds keeper spilt the ball yet again, Mole was right there to tap the ball in.
Sunderland's ninth goal came from a stunning piece of team play down the right-hand side before the ball was crossed over to Woods, running in at the back post to score.