NFL Weekly Round-up: Week 11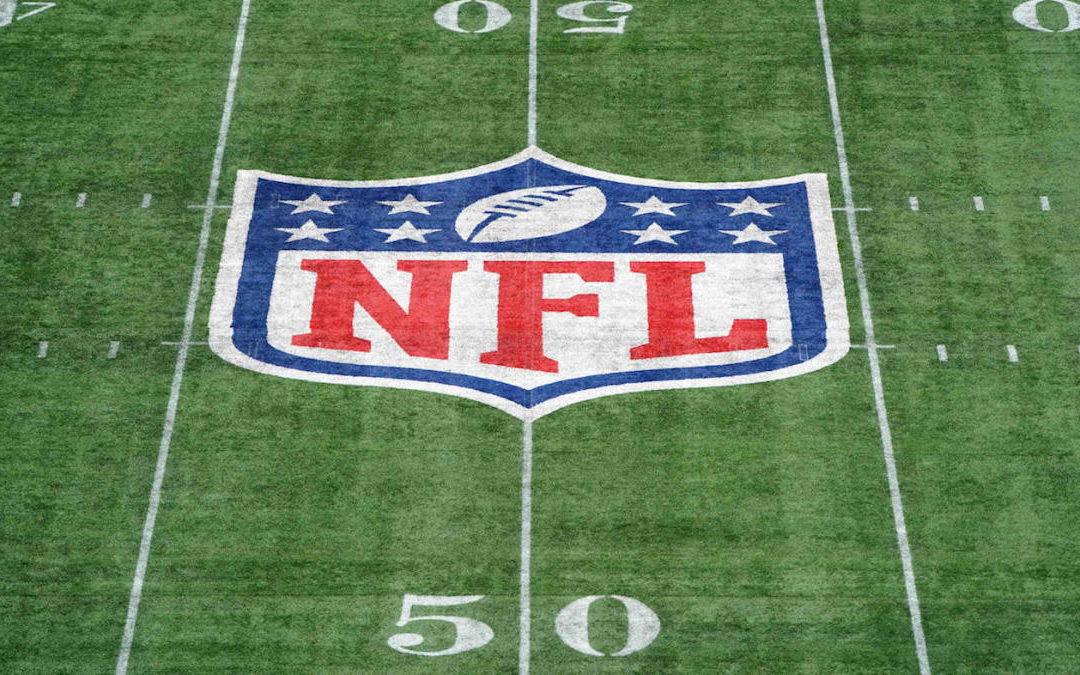 Week 11 results:
New England Patriots 25 – 0 Atlanta Falcons
New Orleans Saints 29 – 40 Philadelphia Eagles
Miami Dolphins 24 – 17 New York Jets
Washington Football Team 27 – 21 Carolina Panthers
Indianapolis Colts 41 – 15 Buffalo Bills
Detroit Lions 10 – 13 Cleveland Browns
San Francisco 49ers 30 – 10 Jacksonville Jaguars
Houston Texans 22 – 13 Tennessee Titans
Green Bay Packers 31 – 34 Minnesota Vikings
Baltimore Ravens 16 – 13 Chicago Bears
Cincinnati Bengals 32 – 13 Las Vegas Raiders
Arizona Cardinals 23 – 13 Seattle Seahawks
Dallas Cowboys 9 – 19 Kansas City Chiefs
Pittsburgh Steelers 37 – 41 Los Angeles Chargers
New York Giants 10 – 30 Tampa Bay Buccaneers
Teams on bye week: Denver Broncos, Los Angeles Rams.
Week 12 Power rankings top 5:
1. Arizona Cardinals (9-2) – The Cardinals went into a week 11 matchup with the Seahawks without Kyler Murray and Deandre Hopkins for the third game in a row and came out victorious. Back-up quarterback Colt McCoy showed he is more than capable of being that, throwing for 328 yards with a 79% completion rate, throwing two passing touchdowns and adding 18 rushing yards to a very solid performance. Zach Ertz and Rondale Moore showed that they're more than capable receivers in the absence of Hopkins, with Ertz catching eight of nine passes for 88 yards and two touchdowns and Moore catching 11 of 11 passes for 51 yards. Cardinals have great strength in depth and that has shown in the previous three weeks
2. Green Bay Packers (8-3) – The packers saw their offense firing on all cylinders against the Vikings but the Defense which had improved in the past five weeks were exposed by Kirk Cousins and Justin Jefferson. The packers are also dealing with a lot of injuries and will be hoping the week 13 bye comes around as quick as possible, but first they must get through a game with Super Bowl hopefuls, the LA Rams.
3. Tampa Bay Buccaneers (7-3) – The Bucs got back to winning ways in week 11, breaking their two-game losing streak. Tom Brady was back at his best throwing 307 yards and two touchdowns. When Brady is running the offense efficiently the Bucs will win games no matter the opponent and that's what happened Monday with three of Brady's receivers having over 65 yards.
4. New England Patriots (7-4) – Perhaps the surprise package of the season so far. The Patriots were supposed to be in rebuild mode this year but thanks to elite level coaching from Bill Belichick, a defense that can stop teams through the air or on the ground and a competent rookie quarterback; the Patriots are back in the hunt and are currently one of the best teams in the NFL. On a five-game win streak Belichick will be hoping to make it six in a week 12 matchup against the number one seed Titans.
5. Kansas City Chiefs (7-4) – The talk of the Chiefs not making the play-offs and Mahomes losing his magic seems like a distant memory now. The chiefs have now won their last four games with Mahomes throwing seven touchdowns and two interceptions in that span, Mahomes had threw four touchdowns and five interceptions in the three games prior. The Chiefs defense has also improved only allowing 11.75 points per game against them in the last four games, a huge improvement on the 29 points per game they were giving up through the first seven games of the season.
Week 11 fantasy player of the week:
Jonathan Taylor (Running Back – Indianapolis Colts) – 53.40 points: Taylor became the number one ranked fantasy player of the season thanks to his big performance this past weekend. The Colts lead running back had 32 rush attempts equaling 185 yards, four rushing touchdowns, three receptions for 19 yards and a receiving touchdown. Taylor is only the 18th player in NFL history to score five touchdowns in a game.
Week 11 offensive player of the week:
Austin Ekeler (Running Back – Los Angeles Chargers) – Ekeler was impressive for the Chargers on Sunday rushing for 50 yards on 11 attempts and two rushing touchdowns, he also had six receptions of 65 yards and two receiving touchdowns. Ekeler became the only player over the last 10 seasons in the NFL to have multiple receiving and rushing touchdowns in the same game.
Week 11 defensive player of the week:
Kyle Van Noy (Linebacker – New England Patriots) – Van Noy was excellent for the Patriots during their shutout victory over the Falcons last Thursday. He had five tackles, two tackles for loss, two sacks, an interception, and a touchdown. A busy night for Van Noy, who doubled his sack tally for the season against the Falcons and was one of only two players to score a defensive touchdown in week 11, with the other being Eagles cornerback Darius Slay.
Week 11 bust of the week:
Baker Mayfield (Quarterback – Cleveland Browns) – Despite being on the winning side against the winless Lions, Mayfield struggled to put up big numbers. He only completed 15 of his 29 passes (51.7%), threw for 176 yards, one touchdown and two interceptions. Mayfield was booed by his own fans during the game and after the game Mayfield said: "Those are probably the same fans that won't be quiet while we're on offense and trying to operate. So, don't really care." Mayfield's performances need to improve on and off the field.
Week 11 play-off picture:
AFC
1. Tennessee Titans 8-3
2. Baltimore Ravens 7-3
3. New England Patriots 7-4
4. Kansas City Chiefs 7-4
5. Los Angeles Chargers 6-4
6. Cincinnati Bengals 6-4
7. Buffalo Bills 6-4
NFC
1. Arizona Cardinals 9-2
2. Green Bay Packers 8-3
3. Tampa Bay Buccaneers 7-3
4. Dallas Cowboys 7-3
5. Los Angeles Rams 7-3
6. Minnesota Vikings 5-5
7. New Orleans Saints 5-5
Week 12 spotlight-
Game of the week:
Los Angeles Rams @ Green Bay Packers
A game with major play-off implications, both teams currently sit in the play-off spots in the NFC with the Packers in a healthier position than the Rams. The Rams are coming off a bye week where they lost the two games prior and will be hoping to end their losing streak against a Packers team that has a host of injury problems. Aaron Rodgers is playing with a fractured toe, Aaron Jones missed the last game with an MCL sprain and his status for the game is uncertain, Elgton Jenkins tore his ACL last Sunday and will be out for the season and the Packers will also be without starting left tackle David Bakhtiari after recently undergoing knee surgery. The Rams won't get a better chance to get revenge on the team that knocked them out of the play-offs last year.
Prediction: Los Angeles Rams 27 – 21 Green Bay Packers