Newcastle one of the worst ball movers in Europe this season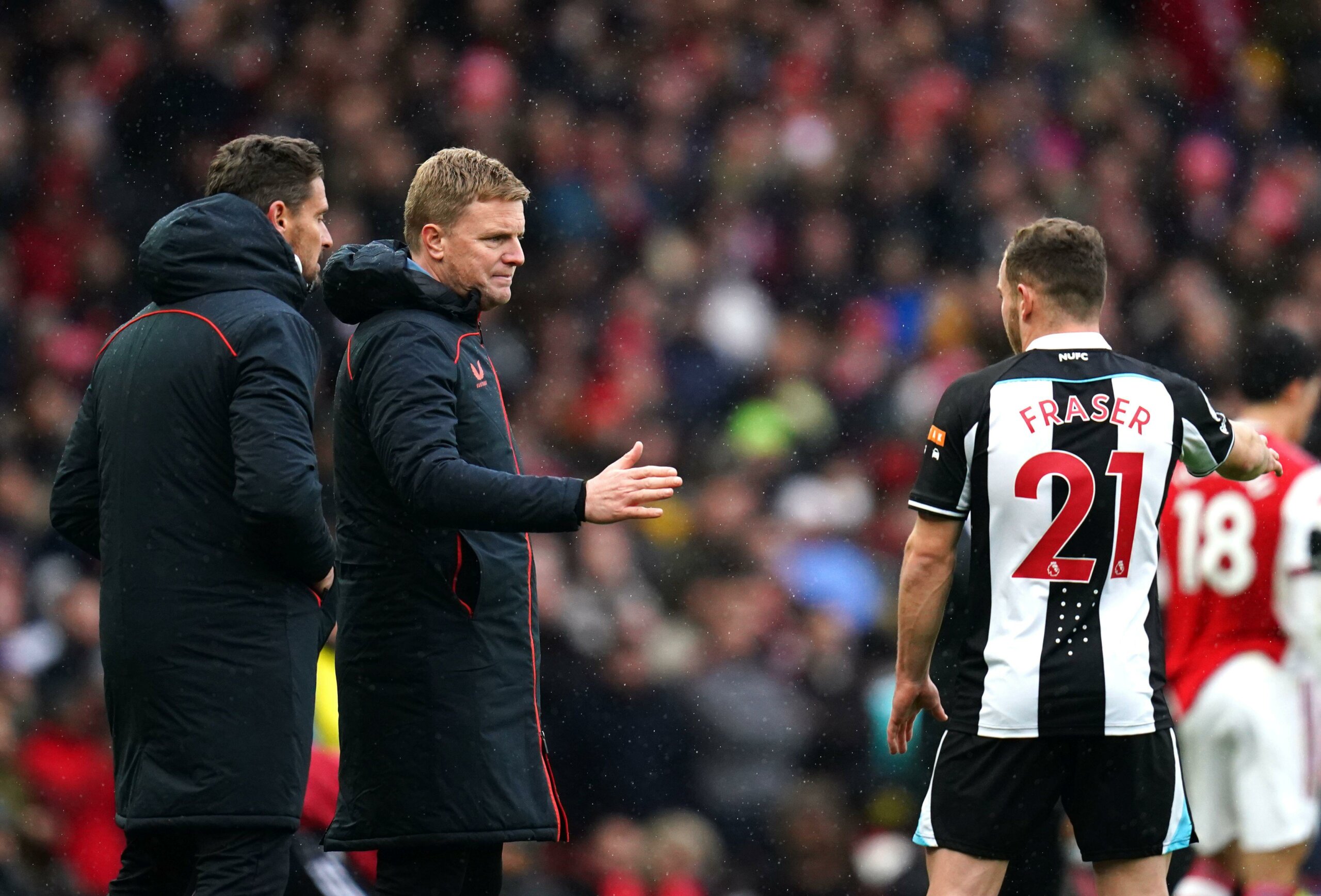 Newcastle are one of the worst teams in Europe for moving the ball this season according to new research.
The CIES Football Observatory say Newcastle rank joint-lowest in the big 5 leagues for 'ball circulation' as the ball is moved 7.2km per match on average, sharing the score with Spain's Mallorca and Cadiz.
Newcastle also make the fewest passes when in possession in the Premier League with an average of 355.6 passes per match – Burnley, Newcastle's nearest English competitor, average 368.6.
CIES analysed InStat's data "on the number of passes attempted per match and their average length for teams from 40 leagues worldwide."
"The multiplication of these two variables shows the ball circulation distance for teams during possession," according to their weekly update.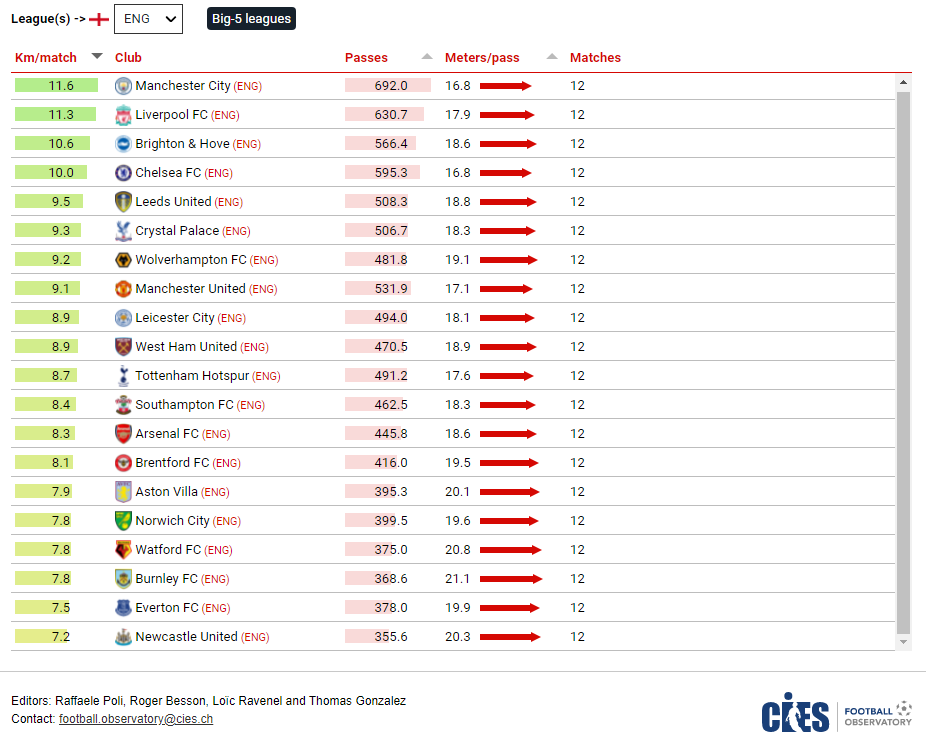 CIES added: "At big-5 league level, the teams moving most the ball are Bayern Munich in the Bundesliga (4th among the 654 teams analysed), Manchester City in the Premier League (5th), Sevilla in the Liga (6th), Monaco in the Ligue 1 (29th), as well as Fiorentina in the Serie A (51st).
"At the top of the rankings for the four non-European leagues surveyed are Flamengo in Brazil, Tigres UANL in Mexico, Atlético Nacional in Colombia and Unión La Calera in Chile.
"The lowest values for the average length of passes attempted were recorded for two teams with a well-defined style of play: Roberto De Zerbi's Shakhtar Donetsk and Mauricio Pochettino's Paris St-Germain (15.7 meters in both cases).
"Three British teams are at the opposite end of the table: the Scots of Livingston FC (24.4 m) and Motherwell FC (23.2 m), as well as the English side Birmingham City (23.4 m)."