"If I can do it, anyone can!" – North East brain cancer survivor's journey from hospital bed to the Great North Run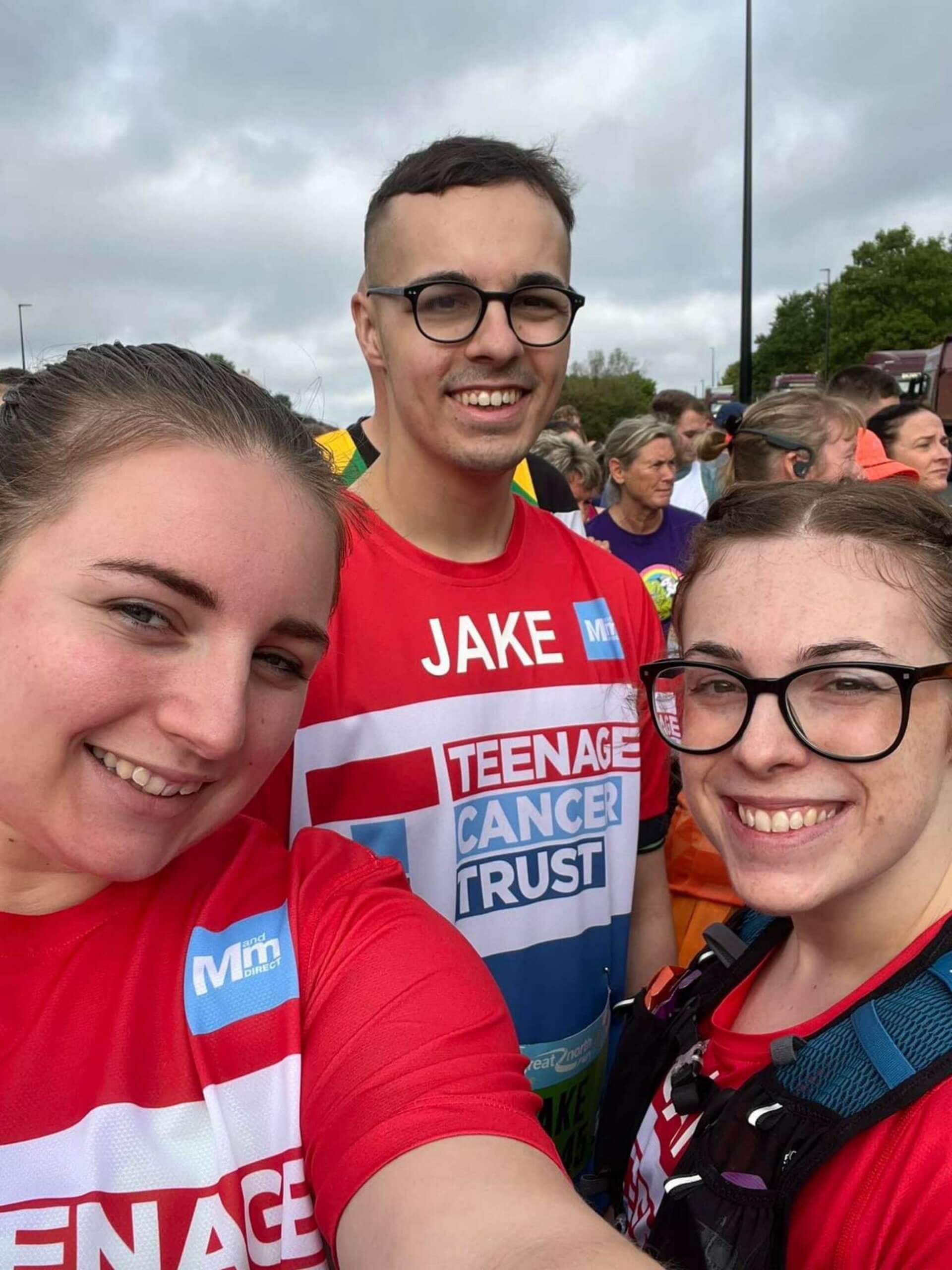 On September 11th 2019, a then 19 year-old Jake Adams from Houghton-Le-Spring left work unwell and underwent a CT scan. This scan revealed a mass on the brain, which following an MRI was discovered to be a tumour that was cancerous.
On September 11th 2020, following a national lockdown, five brain surgeries, 30 days of radiotherapy, and three cycles of chemotherapy, Jake's scan returned all clear. Tumour free.
On September 11th 2022, Jake completed the Great North Run from Newcastle to South Shields to raise money for the charity that was there for him during his battle with cancer, the Teenage Cancer Trust.
The journey over the last three years for Jake, in his own words, has been "very up and down", with physical activity changing drastically.
As a former Sports Journalism student at the University of Sunderland and avid rugby player, this was a big hit.
Jake said: "Physically, my mobility was initially damaged from surgery. Similar to mentally that side effect has carried on post-cancer and effects my quality of life from time to time, along with other side effects like fatigue.
"I cherish every good day I get as tomorrow is not guaranteed to be the same."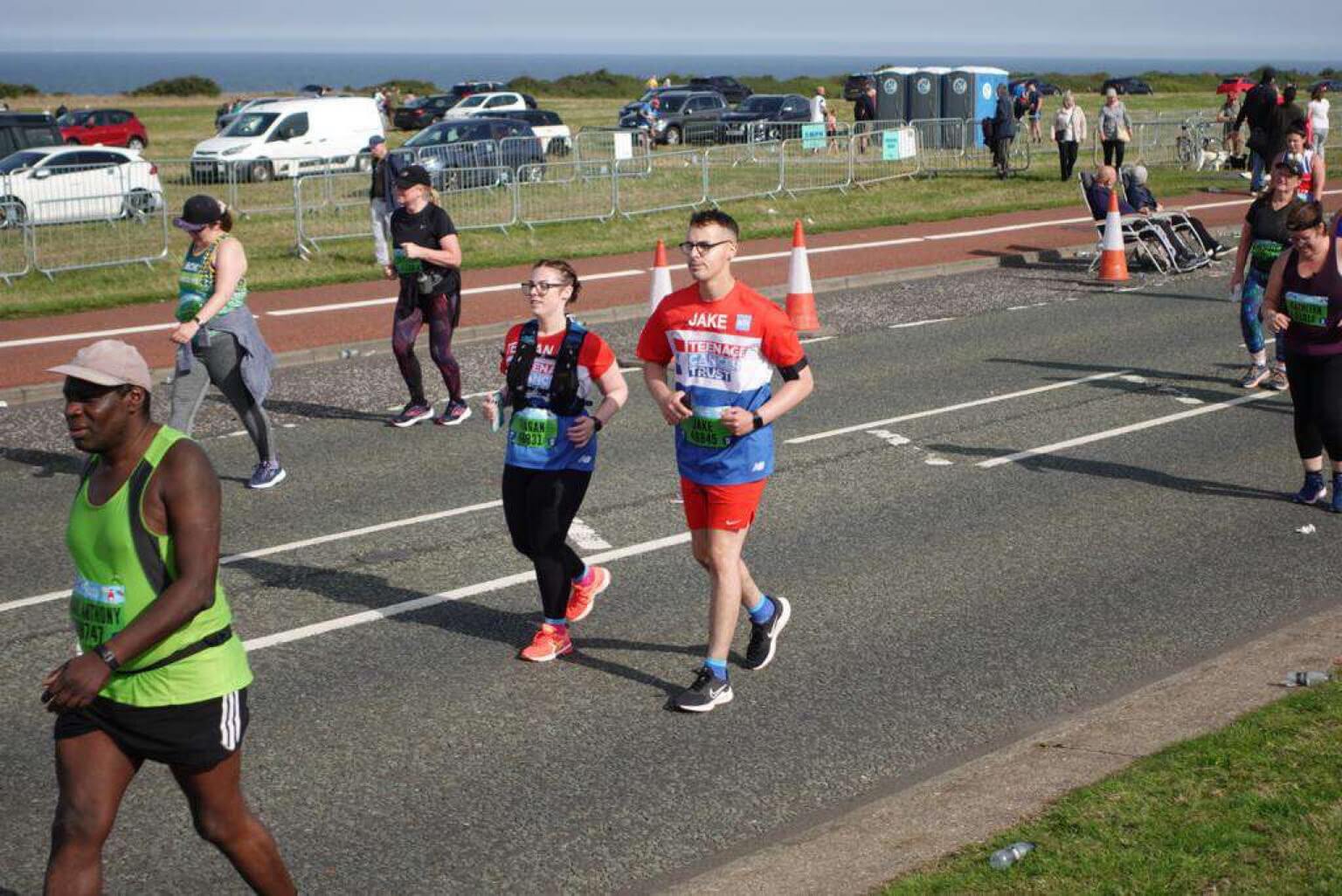 In 2021, Jake's sister Teagan took on the Great North Run for her brother with Jake not yet being able to push himself that far just yet. That helped set his sights firmly on completing the world's largest half marathon this time around and his preparation began.
He said: "I was nowhere close to being able to do it. Thankfully I gained much more confidence in my movement and when the opportunity came to do it I took it.
"I thought it was something the 'old Jake' would've never considered and not only was it a great challenge for me personally but it had the potential to raise great funds for a great cause."
A fundraiser was set up by Jake to raise money for Teenage Cancer Trust alongside Teagan and their cousin Lucy who both joined Jake in this year's run.
"They provide you with a youth support coordinator who can help and care for your well-being during this time. Fortunately having treatment in lockdown she was like family having her on the ward. They also provided me with TYA (teenage young adult) room to stay in while I had my chemo which was great as it gives you a sense of normality in such a dreading time.
"I can't thank them enough!"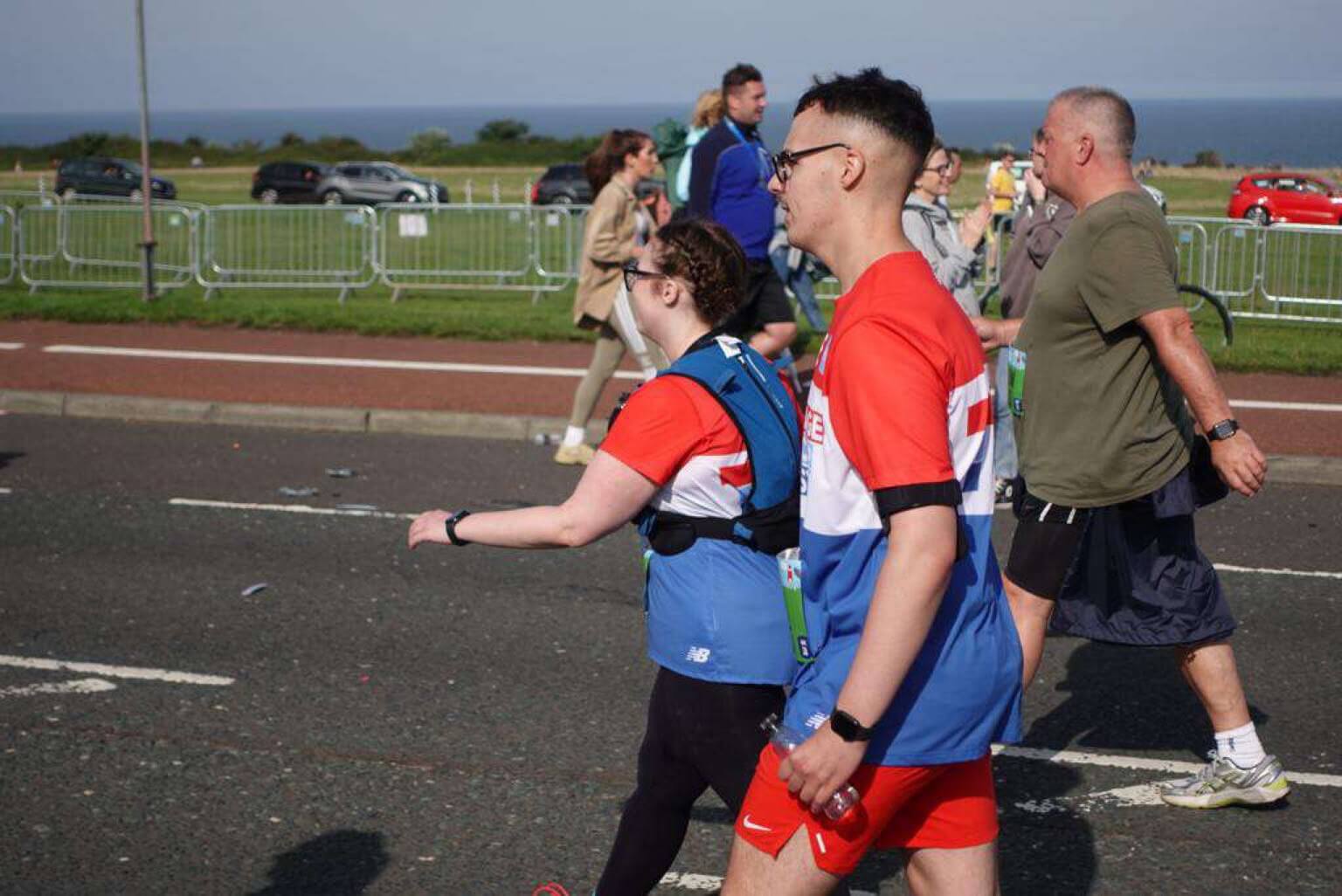 To help give something back to the charity that gave him so much, Jake set a target of £690 to reach by the date of the run. The final total was £970 – a 140% success.
Jake shared his pride in not only raising such a substantial amount for a cause very close to his heart, but also for taking back authority of his abilities and exercise.
Jake said: "It means absolutely everything, having that feeling of being robbed of physical activity was so depressing, the physical and mental gains I had from playing rugby and going to the gym were took for granted until I had cancer and realised how essential they were, so the chance to be physically active was taken with both hands."
Three years of ups and downs have led Jake to the finish line of the Great North Run 2022 when up until very recently that possibility looked a world away.
"I can do it, anyone can! Running, I've found, has been so rewarding physically and mentally. That experience of the public and fellow runners is something I'll never forget and is something I'd love for others to have."