University Vice Chancellor "incredibly proud" of 2022/23 Elite Athletes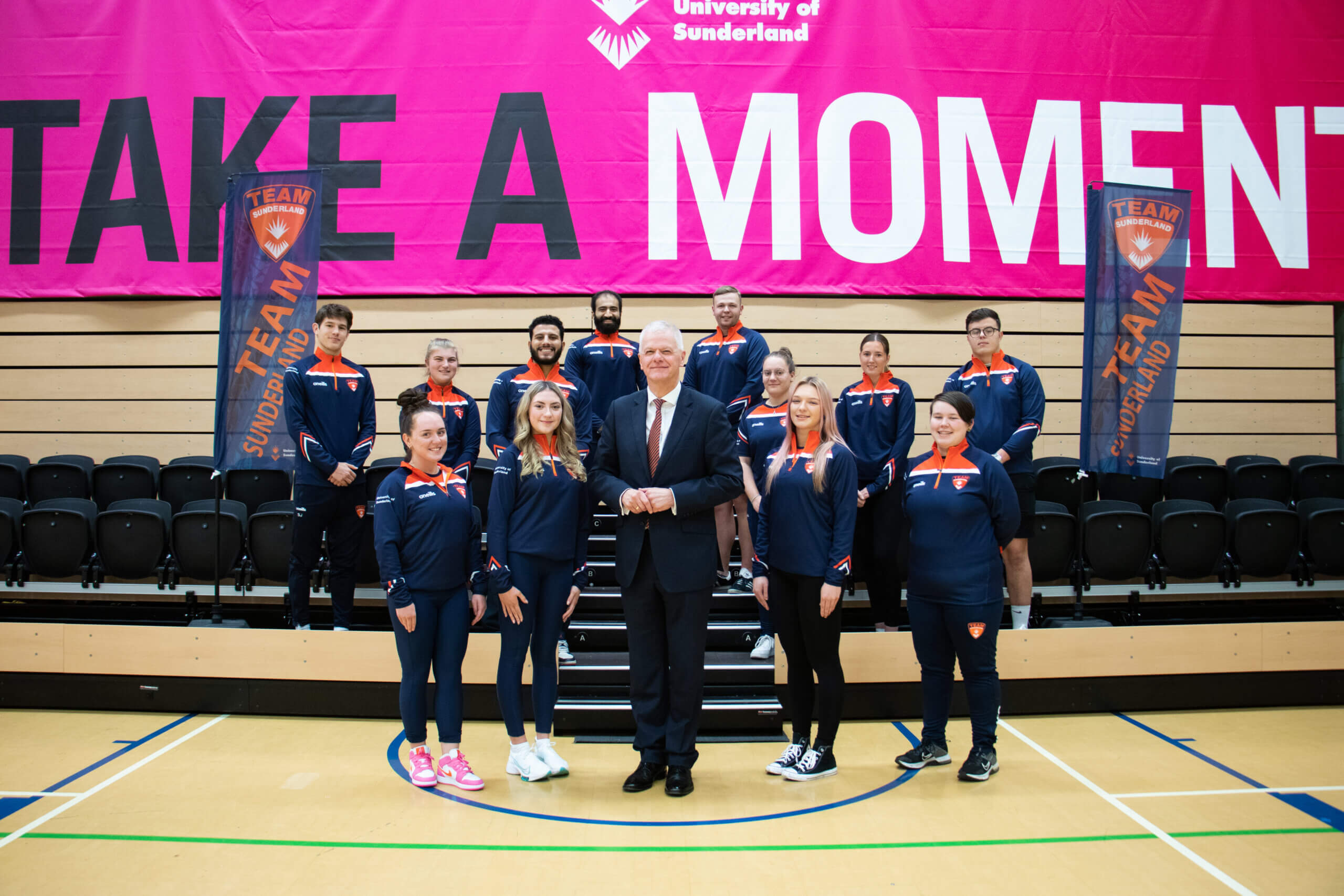 Vice Chancellor of the University of Sunderland, Sir David Bell, had the opportunity to get to know the students a part of the 2022/23 Elite Athlete scheme and heaped praise on the young sporting men and women.
The VC greeted the members of the Elite Athlete scheme at City Space on Tuesday evening to show his support and gratitude for the efforts made by the athletes.
Team Sunderland's Elite Athelete scheme sees the university provide a select number of students that compete at a high level in their chosen sports, both externally and for Team Sunderland squads, funding to support them in their sporting ambition.
Plenty of the athletes chosen will use the funding provided to get hold of the right equipment for their chosen sport while also putting funds towards ever changing travel costs.
Sir David Bell expressed how significant he feels the scheme can be.
He said: "I think it's really important because we've got some incredibly talented students here and if we can help them a bit more to achieve greater success in their chosen sport, then the university has made a brilliant contribution to them."
The athletes included in the scheme span a wide range of sports, from commonplace games such as football, rugby and volleyball to more niche activities such as artistic swimming.
Bell said: "It's a nice diverse mix. Getting on to the programme itself is an achievement with the amount of applicants there were. I've got huge admiration for them."
Most of the athletes will be competing at either BUCS or National League level this season, the VC laid out his ambitions for the ongoing campaign.
He said: "It's been really good that we've seen a number of teams promoted and that's a bigger challenge playing at a more competitive level, but what better way to test yourself?
"I just want everyone to enjoy themselves and feel proud in representing the university, any league or trophy success is an added bonus, but I am incredibly proud of them. They're doing a great job representing the university."