Monkwearmouth Football Academy's Year 9s win Sunderland Schools Futsal competition to reach regional finals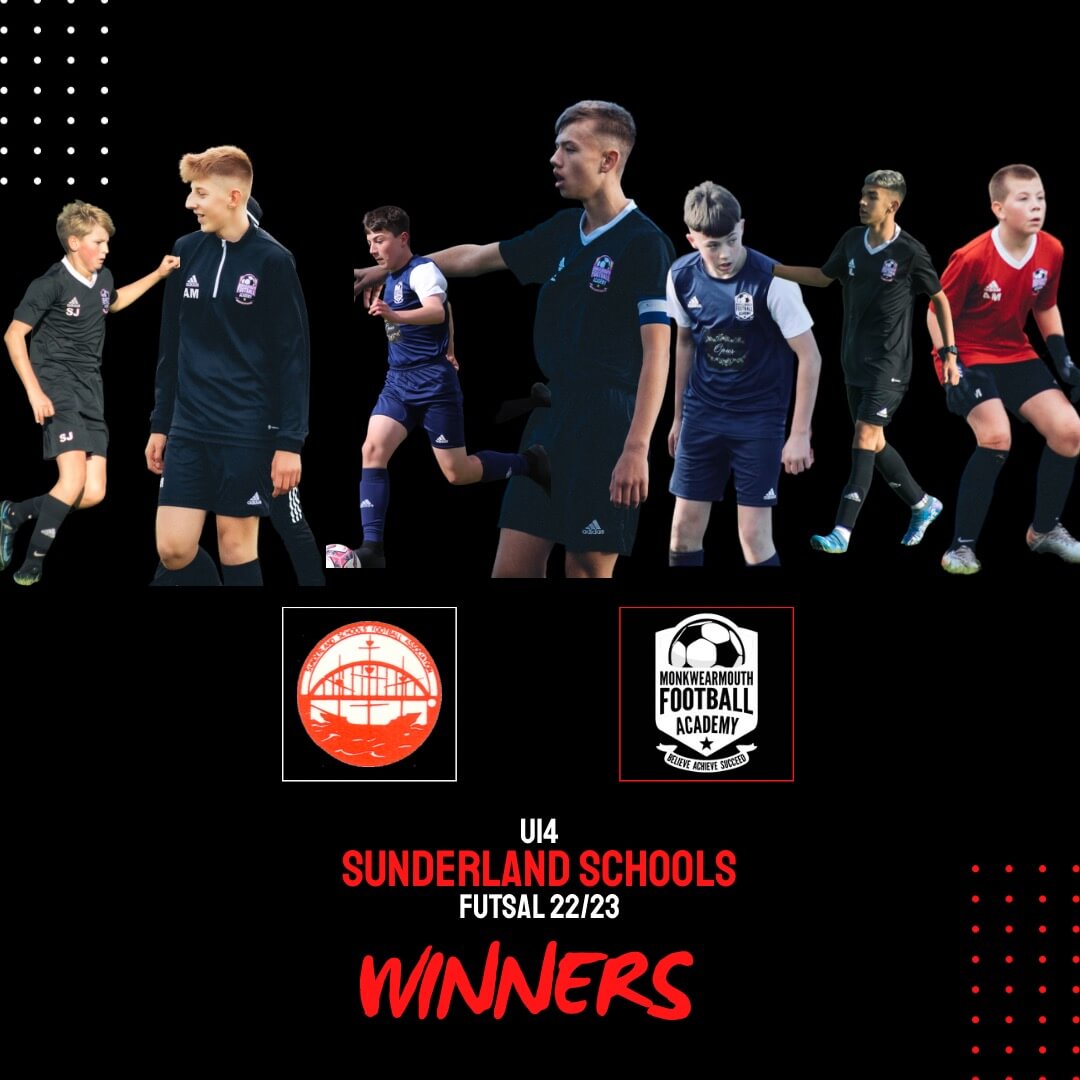 Monkwearmouth Football Academy's Year 9s progressed to the regional finals to represent Sunderland in futsal after winning the Sunderland Schools competition on Monday.
The squad swept through the field, reaching the final between the Academy's A team and Venerable Bede, with Monkwearmouth the 3-0 winners.
They will face the winner of Gateshead, South Tyneside and Chester-le-Street for a place in the Durham FA North East futsal final at the Beacon of Light later in the year.
And director of football for the Academy, Jamie Chandler, couldn't be more pleased.
He told SportsByte: "As always the Futsal competitions bring a real intensity and competitive edge with lots of skill on show. Last night, was no different.
"The game which was played between our A and B squad was something we as coaches are very proud of.
"The high level of futsal on show was a brilliant advert for the game.
"The group then faced a very good Venrable Bede side in the final, which I thought we managed and controlled throughout but they were always a threat on the counter.
"I am delighted with the attitude of the group who were very determined to move into to the next stage in the Regional Finals.
"We know off our previous experience the pot we have been put in will be extremely difficult as the schools in Gateshead, South Tyneside & Chester Le Street are always well organised and very skilful in a Futsal enviroment.
"This will be another great opportunity for the players to test themselves and potentially move into the Beacon of Light Finals day which is always a fantastic enviroment for the players to showcase their talents."