Champions League football may be closer for Newcastle with Manchester City facing potential points deduction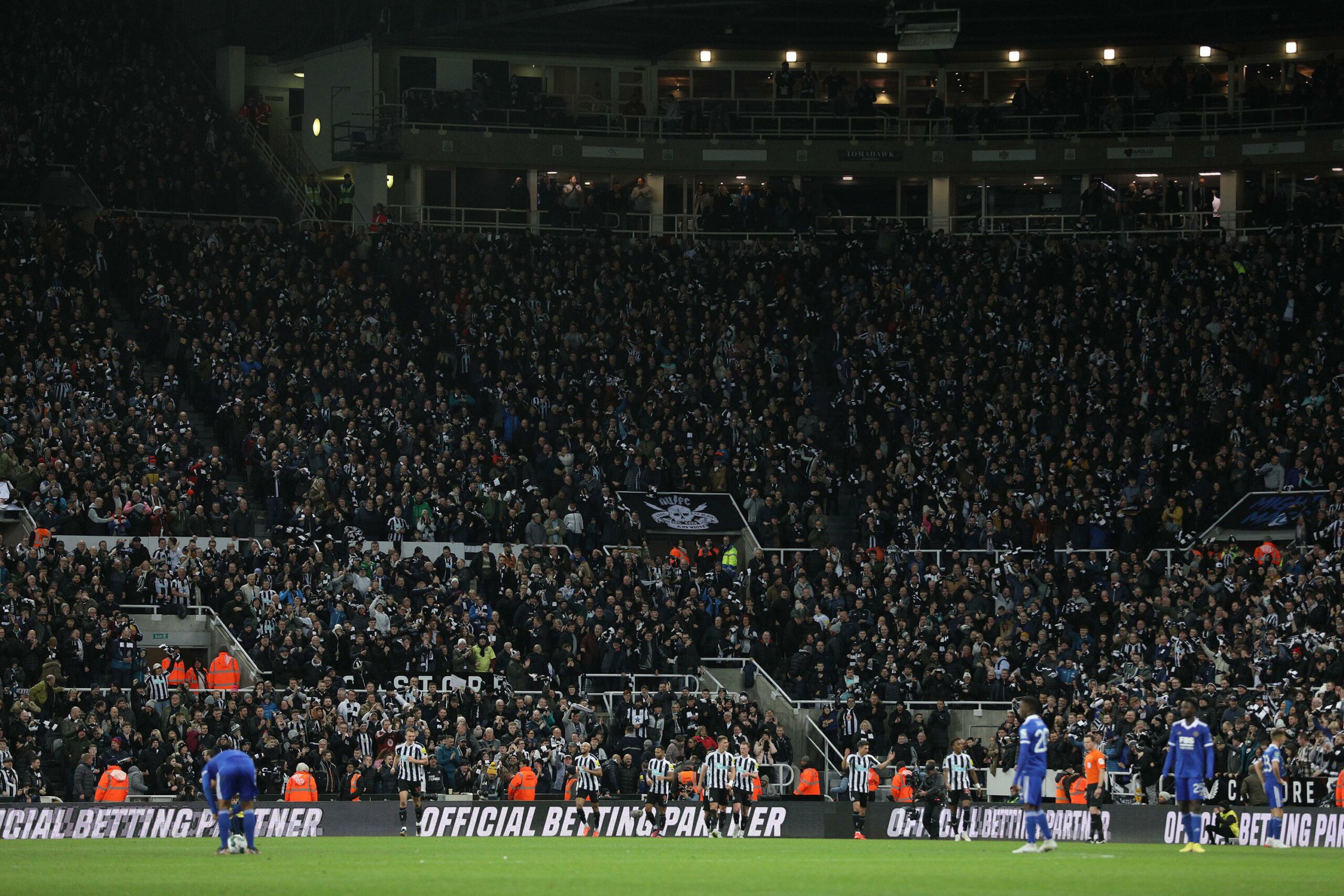 Newcastle United's Champions League hopes may have been boosted after it was revealed that Manchester City have been charged with serious breaches of financial fair play regulations by the Premier League.
Man City have been hit with more than 100 charges of breaching financial rules over a nine-year period, and such is the severity of these breaches, possible sanctions include points deductions or even expulsion from the Premier League. Under Premier League rules, City will not be able to appeal any sanction to the Court of Arbitration for Sport which overturned their previous UEFA ban. The Manchester club have stated that they firmly deny the charges and welcome the investigation.
Football finance expert at Northumbria University, Mark Middling, gave his thoughts on the news that broke on Monday morning. "I wasn't surprised," he told SportsByte. "This is a situation that has been going on for some time. City have faced charges from UEFA and successfully overcome them, albeit some of them were on a statute of limitation that limited how far back UEFA were allowed to go with their charges. I assume that the Premier League aren't limited by such statutes because their misconduct charges are dating back to 2009. You'd have to go through each individual one of the breaches and decide whether City are guilty. We have to remember that these are just accusations and City deny them."
"In terms of the likely punishment if they are found guilty, it's going to be one of, or a combination of, three factors – firstly fines, secondly points deductions and thirdly, depending on severity, the Premier League could kick Man City out the league. I think the latter is extremely unlikely. You'd have to look at it from the Premier League's perspective and if it is within their interests to do so. Manchester City are one of the biggest brands, one of the most successful teams and employ some of the world's best players and that's what attracts the viewing figures. The Premier League may also be fearful of another breakout league like the European Super League. If Man City are kicked out of the Premier League, the thought of starting a 'Super League' may be more appealing.
I expect there will be a fine if they are found guilty, and that could go into the 10s of millions of pounds. I would also expect a points deduction because that is what we have seen in the past with other clubs. This could mean that we see Man City out of Europe for at least a season which would have consequences for their revenue. That might have a knock-on effect in terms of attracting players or players wanting to leave.
But if they do stay in the Premier League, for a club of the stature of Man City, it's likely to be a blip. I don't see this being a long-term issue for City even if they are found guilty."
For Newcastle, a points deduction for Man City would only be positive news in their attempt to bring glory back to St James' Park. With Man City currently sat second in the Premier League and five points ahead of Newcastle in fourth, a substantial points deduction could eliminate them from both the race for the title and the Champions League spots. This would strengthen Newcastle's grasp on a top four spot that had looked to be weakening after Spurs beat Man City to go within one point of the Magpies. If a points deduction were to drag City out of contention, Brighton – who sit six points behind – would become Newcastle's closest competitors for a Champions League spot.
Middling discussed what these alleged breaches mean for competitors like Newcastle. He said: "All clubs who have ambitions of the Champions League will be following at this with great interest and looking at what you can and can't get away with. This is essentially setting precedents for the other clubs. Newcastle United do seem to be going about things in a reasonably prudent way. They do have a legacy of making a profit rather than a loss which has allowed them to spend more money under financial fair play regulations. I would have expected to see a few more signings coming into Newcastle in January, but they probably struggled to get certain deals over the line."
Newcastle fans may have been underwhelmed with their January transfer business that saw them sign Anthony Gordon and Harrison Ashby, resulting in a lower spend than Bournemouth and Southampton. However, the news of Man City's alleged breaches will have been a sharp reminder that the regulations must be adhered to, and Newcastle's last few transfer windows have indicated that their owners are looking to grow the club in a clean and sustainable manner.
Man City's alleged financial fair play mishap should come as a warning sign to Newcastle and other big spenders in the Premier League. Chelsea may feel that they have found a loophole in financial fair play which has allowed them to spend obscene amounts of money since Todd Boehly's acquisition of the club. Only time will reveal if this is genius or stupidity.
When the takeover was completed back in 2021, Newcastle fans would have identified Man City as a blueprint to follow for success after they themselves were taken over back in 2008. City have won the Premier League four times in the last five seasons and as a result, have cemented themselves as a side that Newcastle would have to overthrow if they are to reach the top of the pyramid. With Man City potentially weakened in the coming years, Newcastle have a far stronger chance of success.