Did Ghana get revenge against Luis Suarez?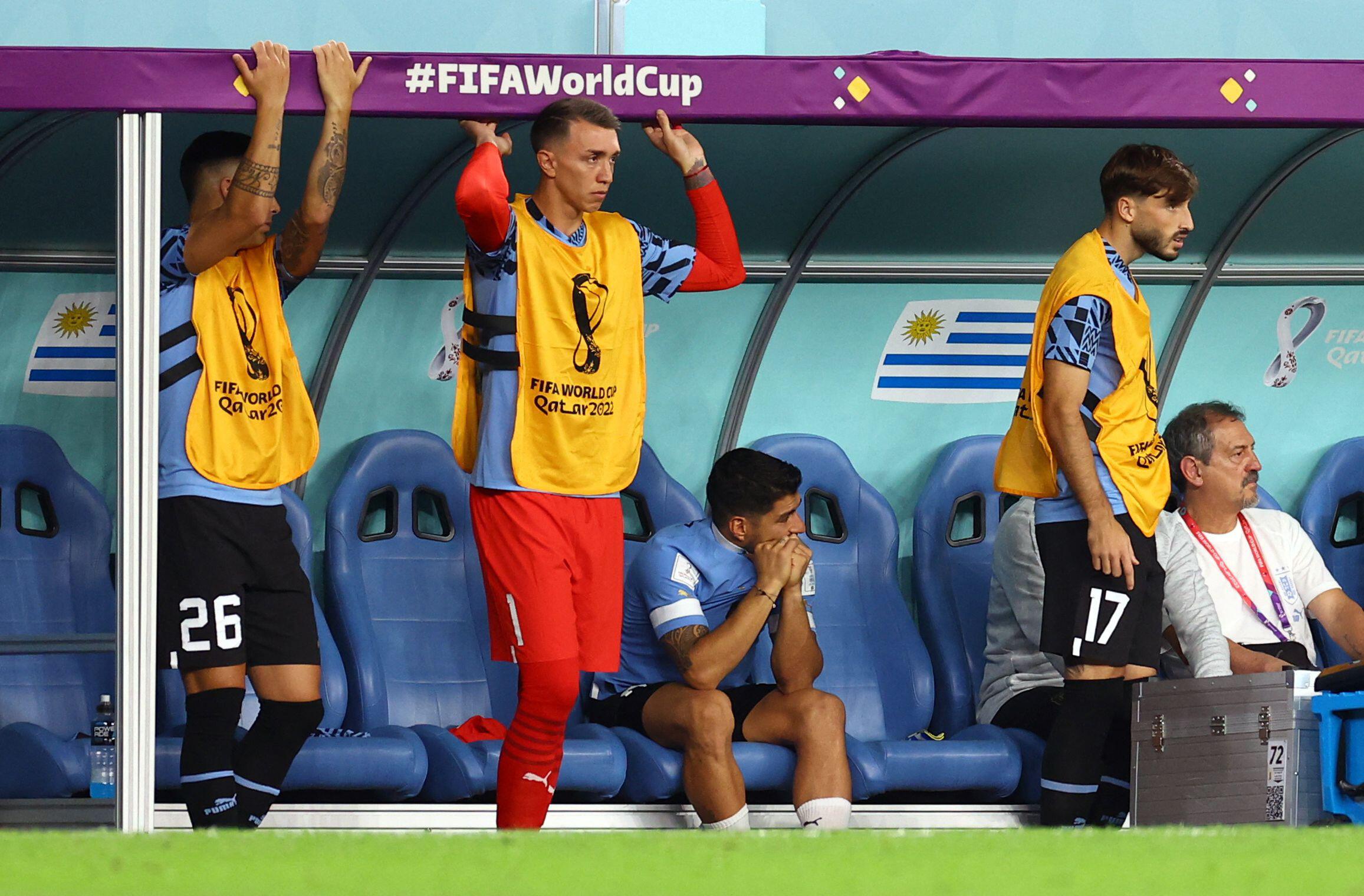 Ghana played old foes Uruguay in group H on December second, and it might have been Luis Suarez's last game with Uruguay.
If you cast your mind back to the summer of 2010, Shakira's Waka Waka (Time for Africa) was in the charts, the Jabulani was causing problems for goalkeepers across South Africa and both Uruguay and Ghana met in the quarter-finals.
The game finished 1-1 with goals coming from Sulley Muntari for Ghana and Diego Forlán for Uruguay, respectfully. Uruguay then went through on penalties, but the controversy came during the game.
During the second half of extra time, Ghana had a shot on goal and instead of Fernando Muslera making the save, who was playing between the sticks, it was the striker Luis Suarez who was playing his club football at Ajax at the time.
This led to Suarez getting a red card and Ghana getting a penalty. Ghana ended up missing the penalty, hence the penalty shootout. Suarez crushed millions of Ghanaians' dreams of a world cup semi-final.
Fast forward to 2022 and the World cup is in December, Shakira's Waka Waka is sadly not in the charts and Suarez's Uruguay play Ghana in the group stage.
In the buildup to the game, the 35-year-old was told "Ghanaians consider him to be the devil" by a journalist. He was also asked if he was sorry for his actions.This was his answer:
"I don't apologise about that, maybe I apologise if I injure a player but, in this situation, I take a red card. The referee said penalty, it's not my fault. I didn't miss the penalty."
Ghana had to beat Uruguay to go through but unfortunately for them, they lost 2-0, Uruguay had to win 3-0 to go through on goal difference but didn't so they don't go through to the kncokout stages either.
Which resulted in the former Liverpool striker and current Liverpool striker Darwin Núñez crying on the Uruguay bench.