SportsByte Meets Alumni Joins Triple Ginetta Junior champions
Yesterday It was announced that Ginetta junior winter series vice champion Alisha Palmowski will join three-time Ginetta junior team champions Elite motorsport.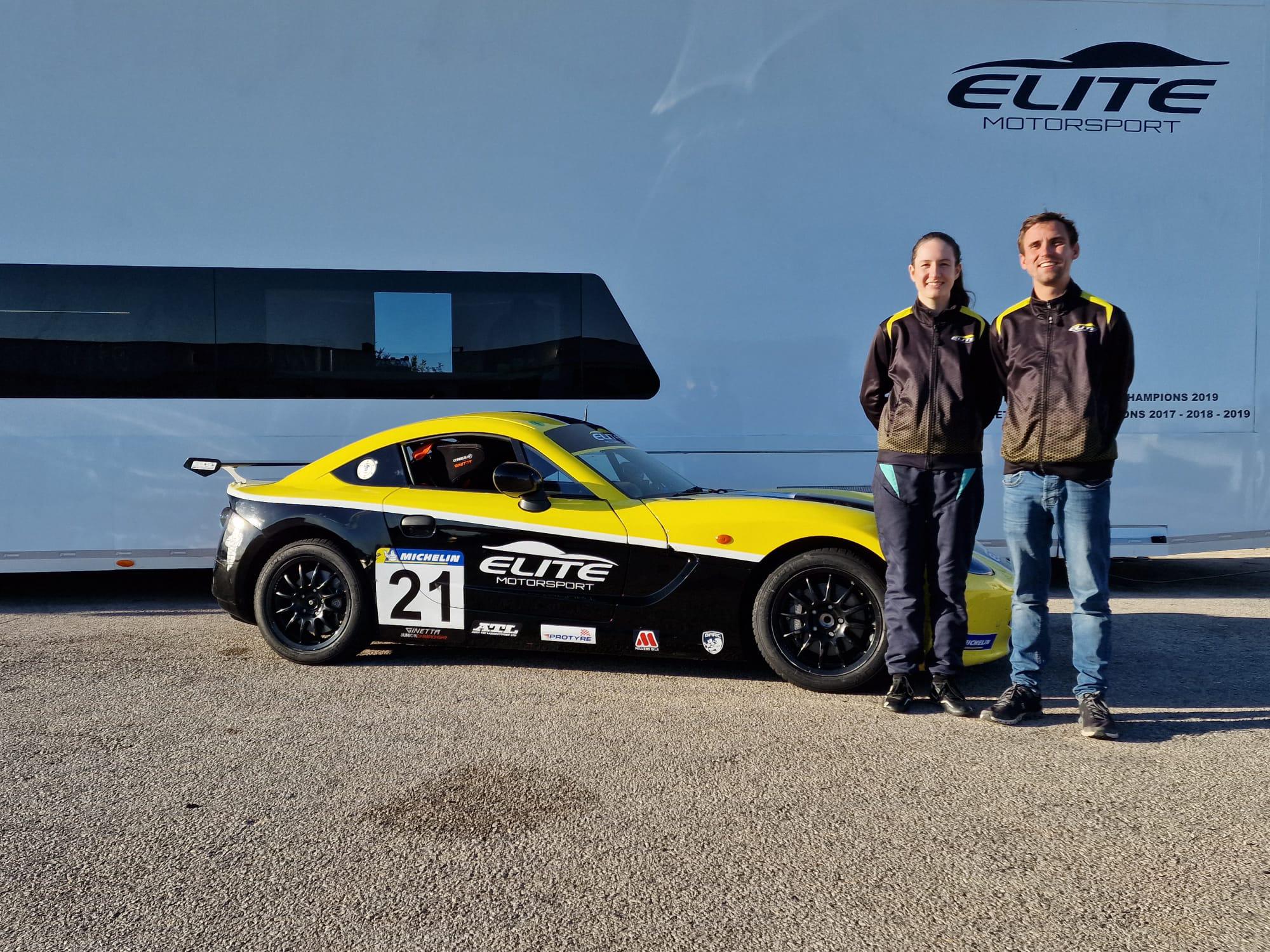 After an exciting 2022 with Alisha gaining last year's Ginetta scholarship and becoming winter series vice champion. Such a move shows ambition both from Alisha and Elite for the coming year.
With an ambition to go into GT racing and the BTCC this year could be seen as crucial for her to attract a team and sponsors that could get her up the ladder. As Ginetta juniors is often seen as a series that drivers must progress through quickly if they are seen to be a serious prospect for series like British GT's, GTWCE (GT world challenge Europe) and BTCC (British Touring Car Championship).
Early testing has seemingly gone well for the Glossop based driver with her seeming to integrate well into her new team. With more test sessions to come before their first race in April. Alisha could be a potential title contender and the first woman to win the title since Sarah Moore in 2009.
Alisha has shared her thoughts with SportsByte on the move to (pardon the pun) such an elite team:
"My main goal for 2023 is to be a competitive, consistent front runner. I am very proud to be joining Elite and feel very privileged to have the opportunity to race with the reigning Ginetta Junior Champions."
"I'm confident we can work together to have a successful 2023 season and am very excited to get the season underway!"
"Last season was a big learning curve for me making the transition from karts to cars. I think the most valuable aspect I developed in 2022 is my confidence to push the cars to the limit and race bumper to bumper without giving an inch, so I'm looking forward to taking everything I've learnt and put it into action this season!"
If you want to follow Alisha and the rest of the ginetta junior series grid you can catch them supporting the SRO ran British GT series.