Chris Dobey riding "The crest of a wave" as he looks to emulate Glen Durrant's 2020 Premier League feat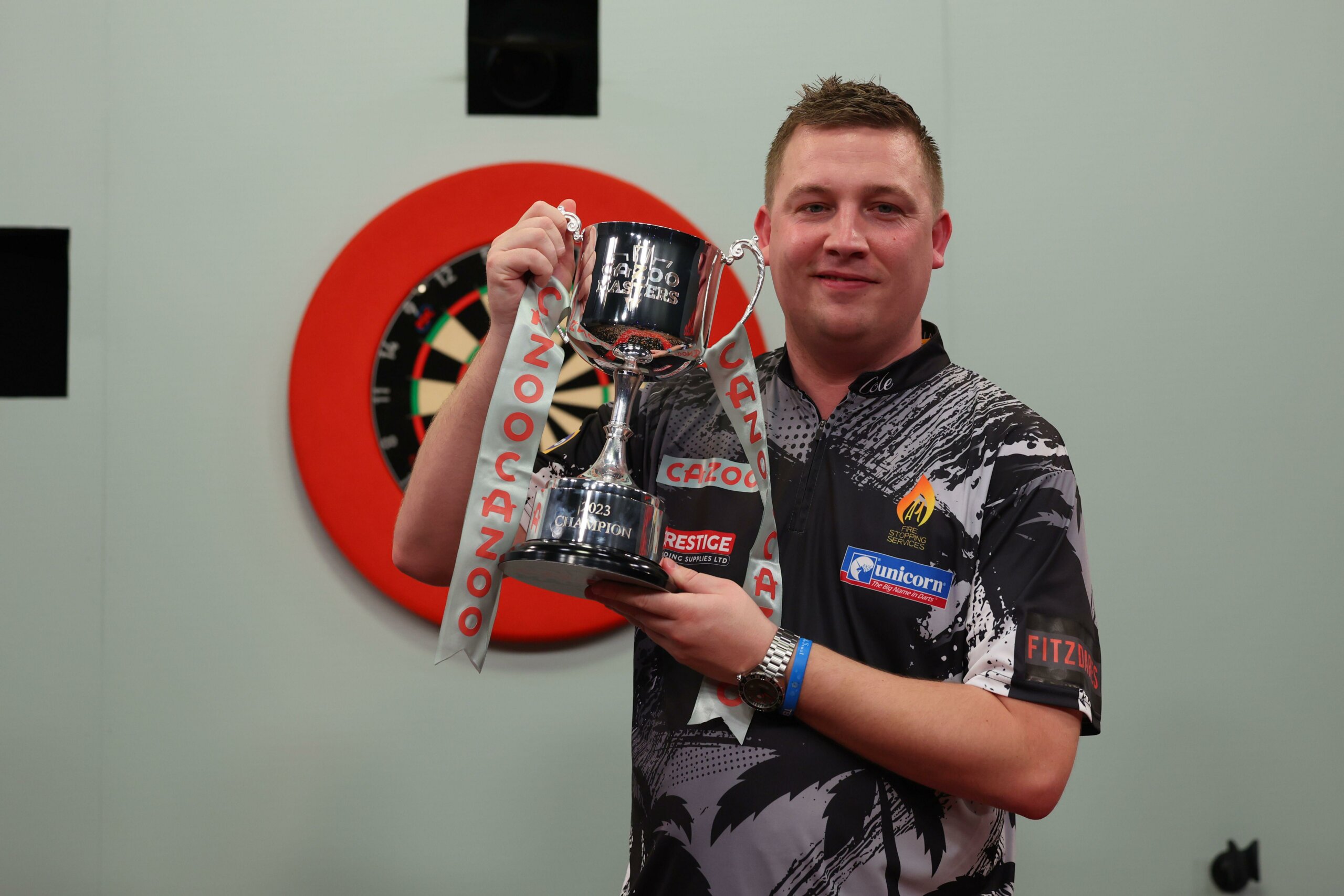 Bedlington darts ace Chris Dobey has come a long way since putting cones out for motorway contraflows – and "Hollywood" has been more than living up to his nickname in recent years, becoming a cult North East hero in the process.
And the 2020 Cazoo Premier League Darts champion, Glen Durrant, says fellow North Easterner Dobey has the skills and attributes to replicate his feat three years ago.
Durrant told Sportsbyte: "When I was on the tour Chris was one of my best friends. We've had some really close games playing each other, and he's extremely talented.
"He'll always give 100%, and has a real will to succeed, which stands him in great stead."
Having only turned to darts full-time in 2015 after years working out on the roads, Dobey's rise into the big-time has not gone unnoticed.
Now a move up to 21st in the world has put the Northumberland-born thrower well into the public eye.
He has gone from strength to strength since his decision to go full-time. Having reached the semi-final of the World Grand Prix and Players' Finals in 2019, he followed this up with another semi-final in 2022 at the European Championships, before a quarter-final appearance at the World Championships early this year.
And after the success of the Worlds, he claimed the biggest victory of his career yet in his first TV final against Rob Cross at The Masters, where he ran out an 11-6 winner in Milton Keynes. But it continued to get better for Dobey, as it was announced that he had done enough to qualify for the Cazoo Premier League, a tournament in which eight of the best are involved.
In his first night of action on Thursday February 2, Dobey hit the ground running and won the night in Dublin, meaning that he sat top of the table. Wins over Peter Wright and Nathan Aspinall in the quarter and semi-finals saw him set up a final with the infamous and unrelenting Michael van Gerwen, but "Hollywood" – a nickname given to him by his friends in his early career for his choice of shorts and baseball caps when playing- produced a show-stopping performance, hitting a 160 checkout to take the match in the deciding leg to secure maximum points and the £10,000 bonus.
But with the Premier League running over 16 nights, and only the top four players reaching the final night play-offs, Dobey will need to continue this fine form if he wants to add another title to his name.
Teessider Durrant, who won the Premier League on his debut season, was just the third person to ever do so. He is no longer a professional, but says Dobey must be at his best if he wants to be crowned champion, and also insisted that he must also enjoy the ride.
He said: "If you are not 100% on your game in this tournament, you'll quickly fall away.
"But he's riding the crest of a wave at the minute, and I'm hoping he'll be enjoying every moment.
"He's playing at the best stadia in the UK, and it's important that he really enjoys this and doesn't think too much about winning. He just needs to relax on the big stage and take all the experiences that come his way.
"He's young, fit and motivated – he doesn't even drink! He's also got a strong mentality, and I think he's got the ability to ruffle a few feathers."
Dobey will be looking to retain top spot in night 2 in Cardiff on February 9 and starts his evening with a quarter-final against Welshman Gerwyn Price.