Team Sunderland Elite Athlete wins Gold at Scottish Para Indoor Championships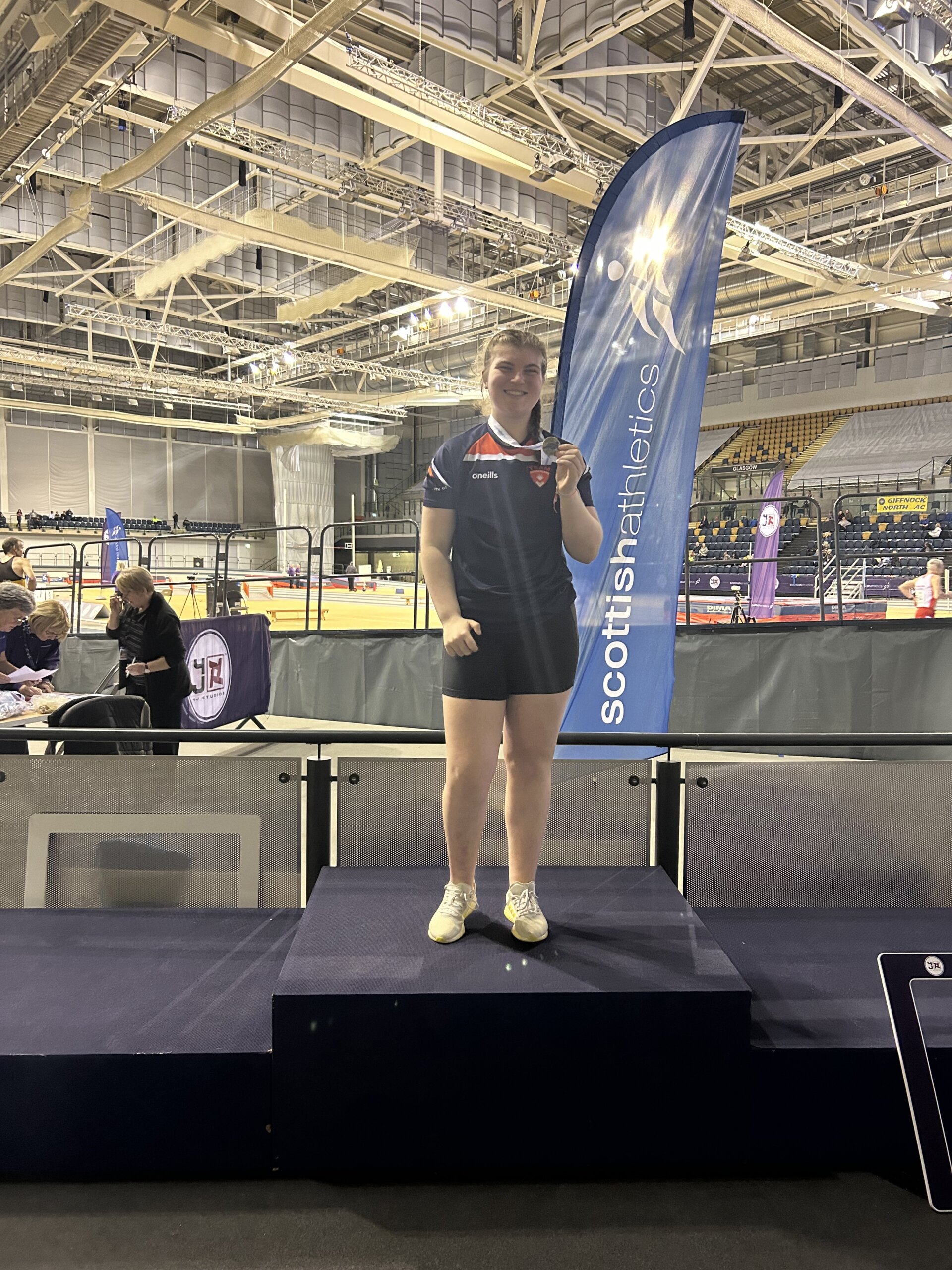 Elite Athlete Ellie O'Halloran competed at the Scottish Para Indoor Championships in February and won gold in her shot put category.
The championships took place in Glasgow and this victory has been a huge lift towards Ellie's goal of becoming the top ranked athlete in the F38 category of shot put, where she currently places second.
7.86m was the distance achieved by the Sports Coaching and Physical Education student to gain the gold, and being a para athlete, Ellie spoke about the importance of para events at athletics championships. She said:
"The competition is one of the biggest indoor championships in which para athletes can compete at and have the same level of chance and opportunity to win medals as abled bodied athletes, as para athletes have to normally compete against and in the same event as abled bodied athletes meaning they don't get the chance to win medals however at this championships they put on para events which was pretty cool."
Ellie's success at the Emirates Arena came after plenty of hard work and endeavour, Ellie talked me through her preparation for the big event.
"The week of the competition I still do my normal scheduled five training sessions, two being gym work and three technical sessions which includes specific throws and physical preparation such as medball and resistance band. These work on explosiveness and speed which transfers into my throws.
"Then, because I competed on Sunday, Saturday night I rested foaming rolling and then Sunday got to the arena did a full warm up resistance bands, massage gun and foam roll activating all my muscles, which is an important step as a para athlete."
Being a student at the University of Sunderland, Ellie has to balance her athletic ambitions with her academic work, and the Team Sunderland Elite Athlete scheme has helped provide Ellie with necessary support to pursue both to the absolute best of her abilities.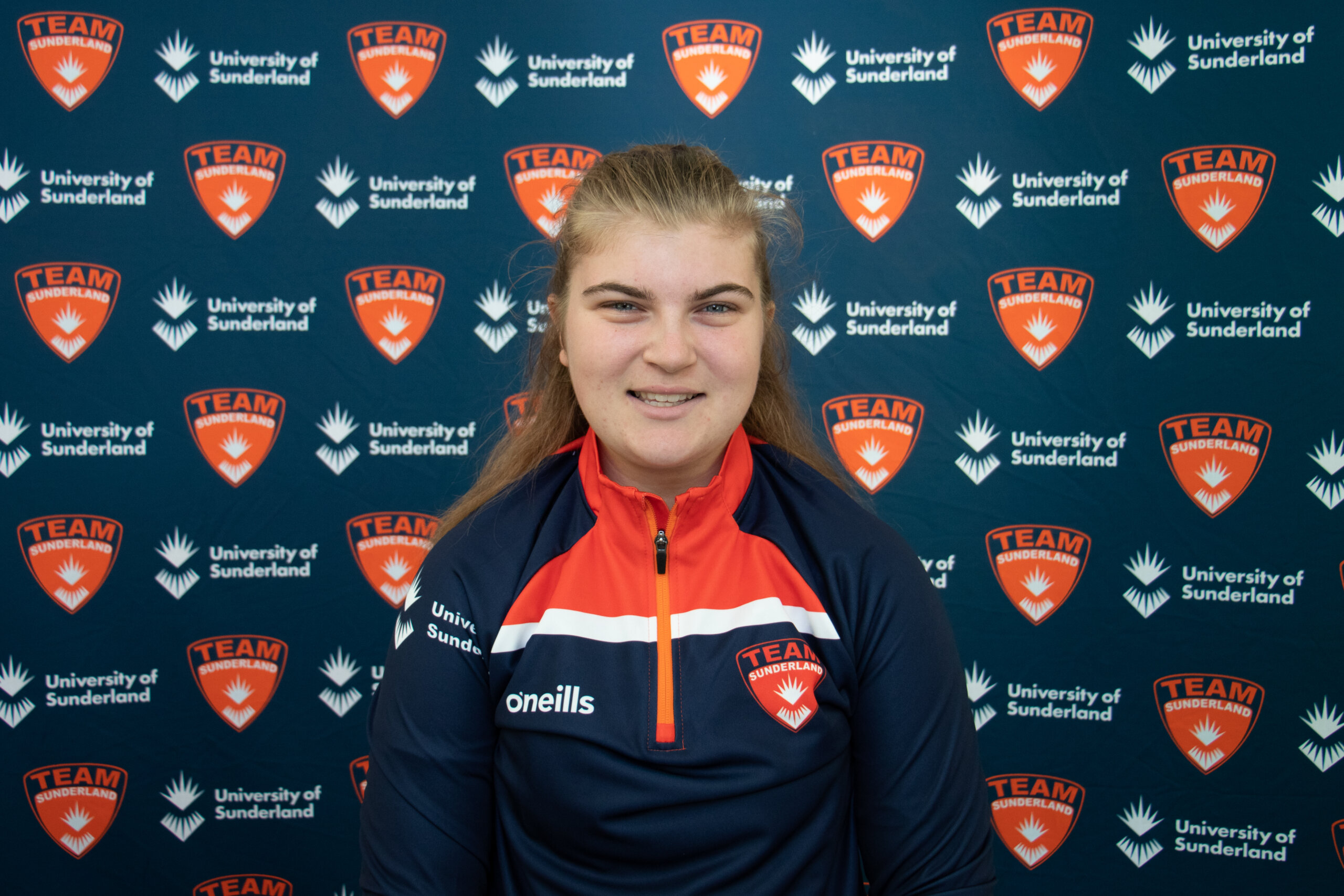 Ellie said: "My time at uni so far has been amazing, all staff have been very supportive of both my academic achievements and also my athletics and all my training which has been the best.
"The Elite Athlete scheme has helped me so much in terms of providing funds for new and specific training equipment such as my indoor shot put and throw shoes. It's also has helped fund competitions and travel to all the indoor events such as the weekend's Scottish Championships. I'd absolutely recommend the Elite Athlete scheme to all competitive athletes."
Ellie clearly has a huge future in athletics in front of her, many more championships to attend and many more golds to win. Those at the University of Sunderland will be cheering her on all the way as she continues to make her mark on the para athletics scene.