SPSFA Sportman's Dinner: Organiser Chris Lindstedt on "unbelievably brilliant" past nights and special guests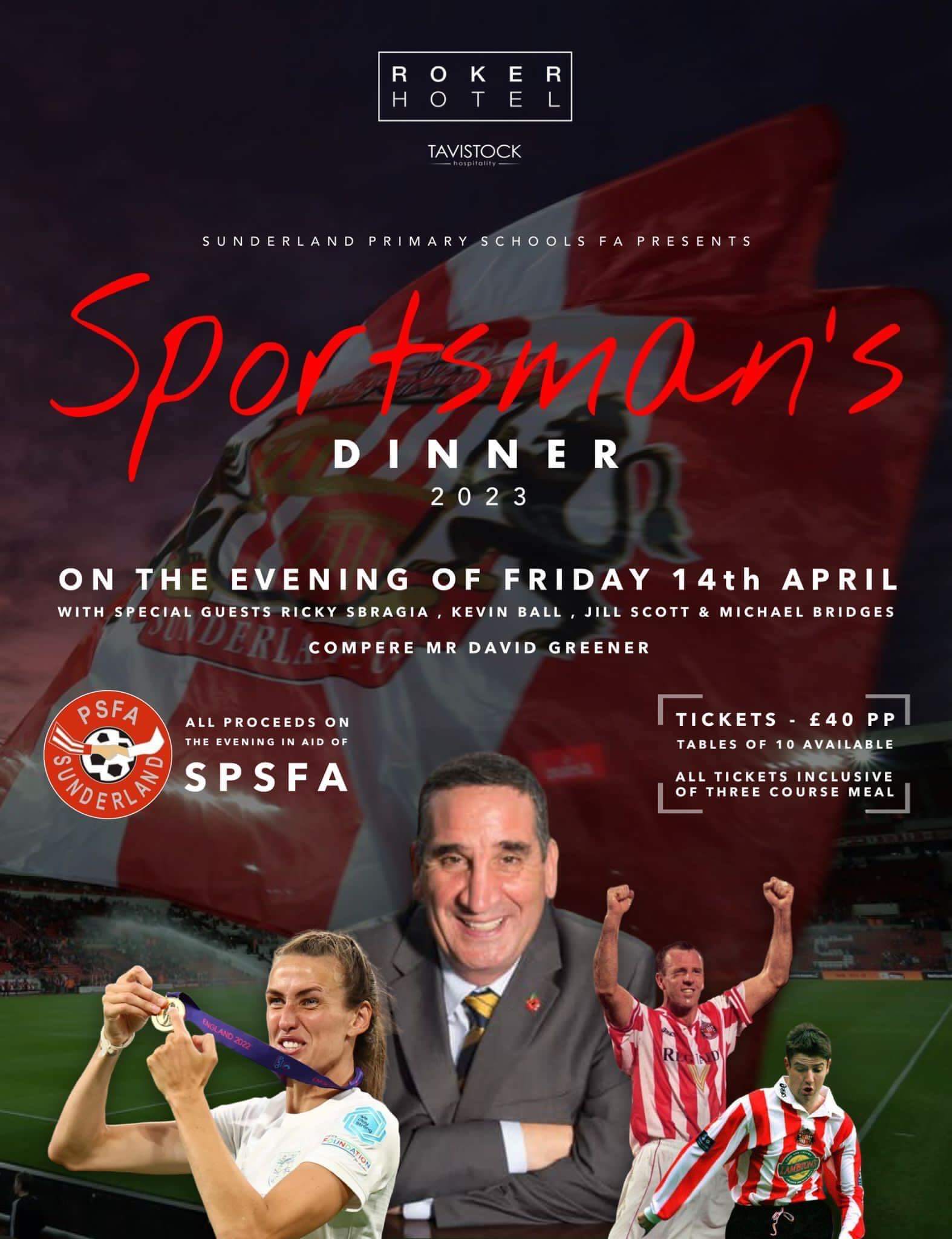 SPSFA Sportman's Dinner organiser, Chris Lindstedt, has revelled in the opportunity to fundraise for football opportunities for young children in Sunderland by hosting a star-studded dinner.
Featuring the likes of Queen of the Jungle, Jill Scott, and former SAFC manager, Ricky Sbragia, the event which will be hosted at the Roker Hotel on Friday 14, April promises to be a treat.
Previous names over the years have included Julio Arca, Mick McCarthy, Sir Bob Murray, Niall Quinn and Kristjaan Speakman.
Lindstedt prefers to keep the names a bit left-field to give that element of surprise, which is how Sbragia came into the fold.
He told SportsByte: "SAFC managers have been popular so I went through a long list of ex-managers and Ricky Sbragia jumped out at me.
"One, because he always spoke so well on TV during his time as manager.
"Two, because he was unlikely to have been heard on the local circuit and thirdly because when I asked Bally (Kevin Ball, honorary president of the SPSFA) his opinion he replied 'What a great shout that is!' That tends to be good enough for me"
Lindstedt had seen Michael Bridges on TV a lot which prompted his inclusion on the guest list, while it was through local connections the opportunity to get Jill Scott on board came up.
"I thought his stories of the Peter Reid era would go down very well," he added.
"The icing on the cake was securing the services of the England Lioness to speak on the night. We're fortunate that our current Sunderland Boys goalkeeper, Dexter Wilson (who will be attending Monkwearmouth in Year 7) is Jill's nephew so we had the opportunity to contact her.
"Jill came to present our Sunderland Boys with their Christmas Presents in December is just the lovely, down to earth girl we see on the TV."
The varied occasion will even see Sunderland historian, Rob Mason, join in for questions as he comperes the event. It is said "he can answer any question regarding the history of the club."
Just 40 tickets remain on sale for the event, or four tables. Contact organiser Chris Lindstedt on Facebook for more information.