Mary McAteer: Sunderland "put on a show" in derby victory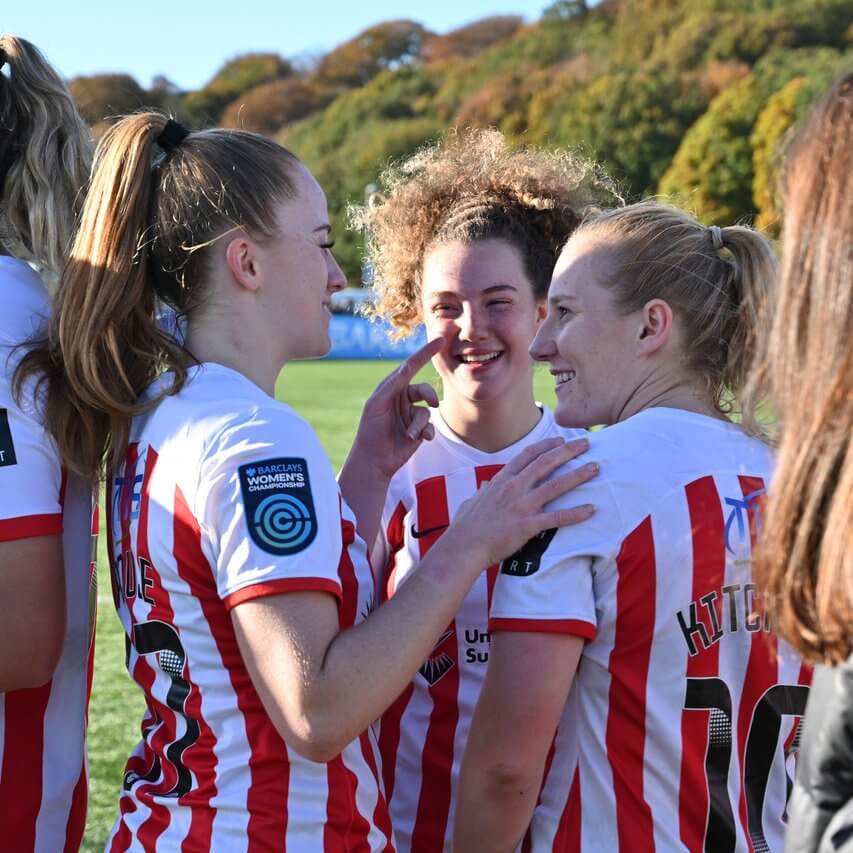 Sunderland forward Mary McAteer said that the Black Cats "put on a show" in their derby victory over Durham Women.
"It was an entertaining game to watch, I'm sure," said McAteer.
"We played good football and an excellent goal was scored by Katie Kitching. So I think we really put on a show today.
"A derby day win, you can't really beat it!"
The victory for the Black Cats came as they looked to extend their unbeaten run to nine games and solidify a push for promotion to the Women's Super League and with it a seat at the top table of English Women's football.
When asked about her side's performances and position at the top of the table without defeat, McAteer said: "Each game we have won we have felt that it has been a great game, but we know we can keep building."
Meanwhile, Durham Women head coach Claire Ditchburn said that her side did not "show what [they] were capable of" in the match.
Speaking after the defeat she said: "I don't think we really showed what we were capable of fully today."
"There's a lot of mixed emotions, but we just need to go away, analyse it, and make sure we are fully ready [for the next match]"
Before the game, Durham's Jess Clarke announced she will take "a step back" from professional football after the match against Sunderland. She was presented with gifts from the club after the full time whistle.
She told the official club website:
"I've been offered a job role in a field I've worked in before and it is something I've always wanted to pursue.
"It was a very difficult decision, but I had to be realistic and look at life after football."
Speaking to press after the game Ditchburn said of Clarke:
"She'll always be welcomed back here and she goes on to her new adventure with all our best wishes."