Fencing squad achieve silver medal for Team Sunderland at BUCS Finals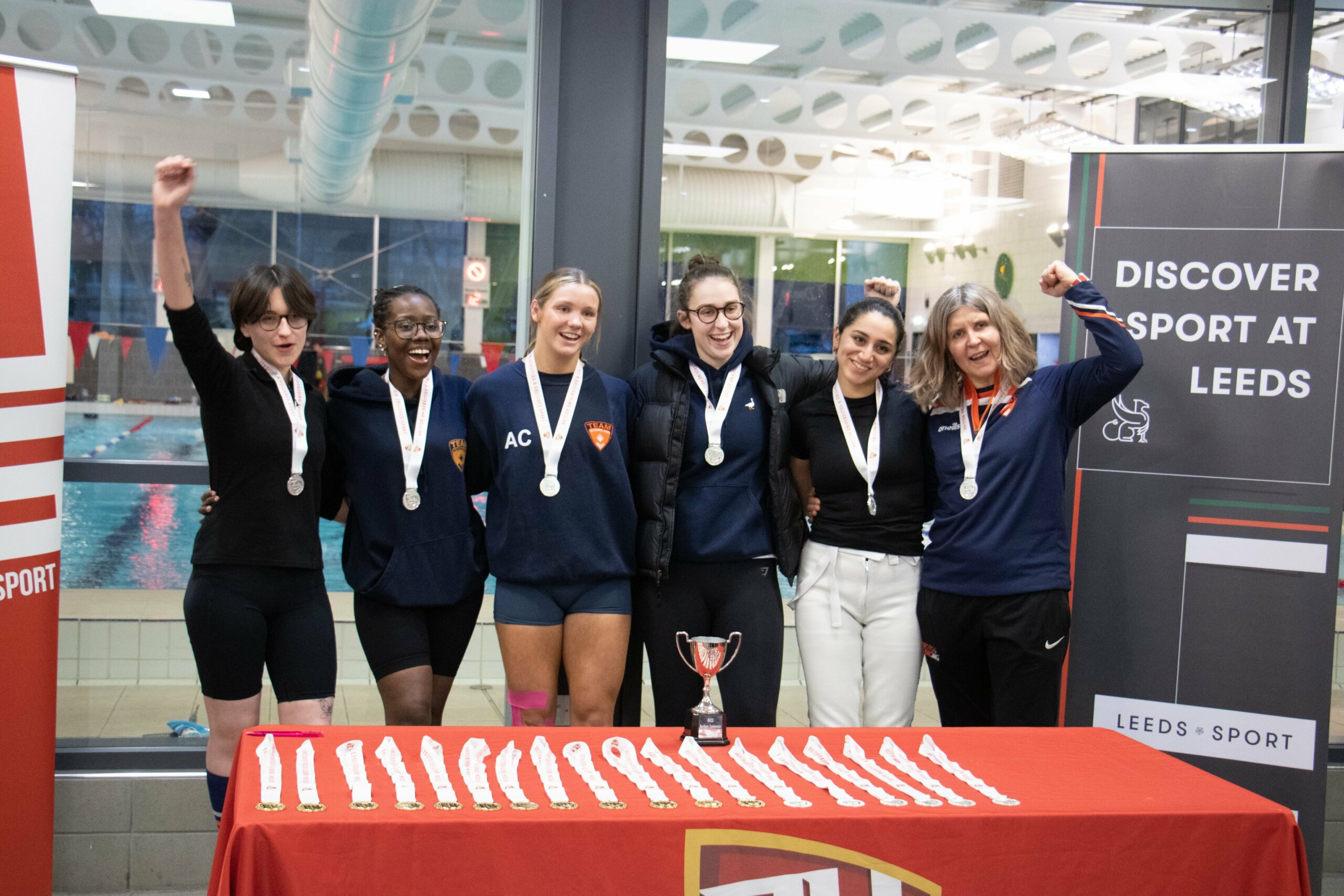 Team Sunderland's women's fencing team competed in the final of the Northern Conference Cup last week at Leeds University and achieved a silver medal in a thrilling back and forth final against the University of Sheffield.
Sheffield took the early advantage in Foil as after a series of competitive individual battles, the South Yorkshire institution led by 45-36.
Sabre came next and that's where Sheffield showed their quality and put their mark on the game. Despite some brilliant effort shown by some inexperienced fencers on the Team Sunderland side, they couldn't prevent Sheffield pulling away, they won the Sabre 45-25.
Sunderland may have been 29 down going into the Epee, but they had not given up by any means. Some outstanding fencing in the final portion of the game saw a fight back from the women from Wearside as they won the Epee by 45-41.
While the late surge wasn't enough to secure gold, 131-106 the final score to Sheffield, Team Sunderland's participants had nothing to be ashamed of and picked up their silver medals with their heads held high after an excellent and spirited performance in West Yorkshire.
Sasha Dworkin, team captain, said: "I'm really pleased that we have progressed the club to getting to the BUCS finals the same year that it has joined BUCS, especially since the last time that Sunderland fielded a women's team was 2007/2008.
"I was really impressed with my teammates Erin White and Irish Tony-Awusaku, who didn't have much experience competing but managed to fence all three weapons which have very different styles. They were so adaptable and really threw themselves in."
Two reserves also made the trip to Leeds and Sasha expressed her gratitude to them, and was also impressed with their skills in their first fencing outing.
She said: "They both fenced in the competition after a quick session learning how to fence the evening before and they were amazing and even managed to win some bouts!"
After such a strong showing from the team in their first year competing in BUCS, the eagerness to kick on is clear.
Club captain Sasha is keen to encourage others to pick up the sport and help the team and themselves in the process.
She said: "I would say that fencing is a really fun sport to try, and with three different weapons to choose from there's something for everyone – whether your style is more fast-paced or more defensive.
"We have free taster sessions and are a friendly group, and our coach Beth Davidson won the silver medal in the World Veteran's Championships in her weapon, so she really knows what she's doing!
"We would love to expand the women's team and to start up a men's team so everyone can get the chance to compete. There are also lots of spots on the committee so we would like to get people involved with that too.
"More than anything though, we'd just like more people to try fencing as it's a unique opportunity to try an interesting sport that you might not get outside of uni."
Find more information on how you can get involved with Team Sunderland Fencing here.