Clash of the Minsters Futsal – Team Sunderland Women's Firsts 7-1 York St John Women's Firsts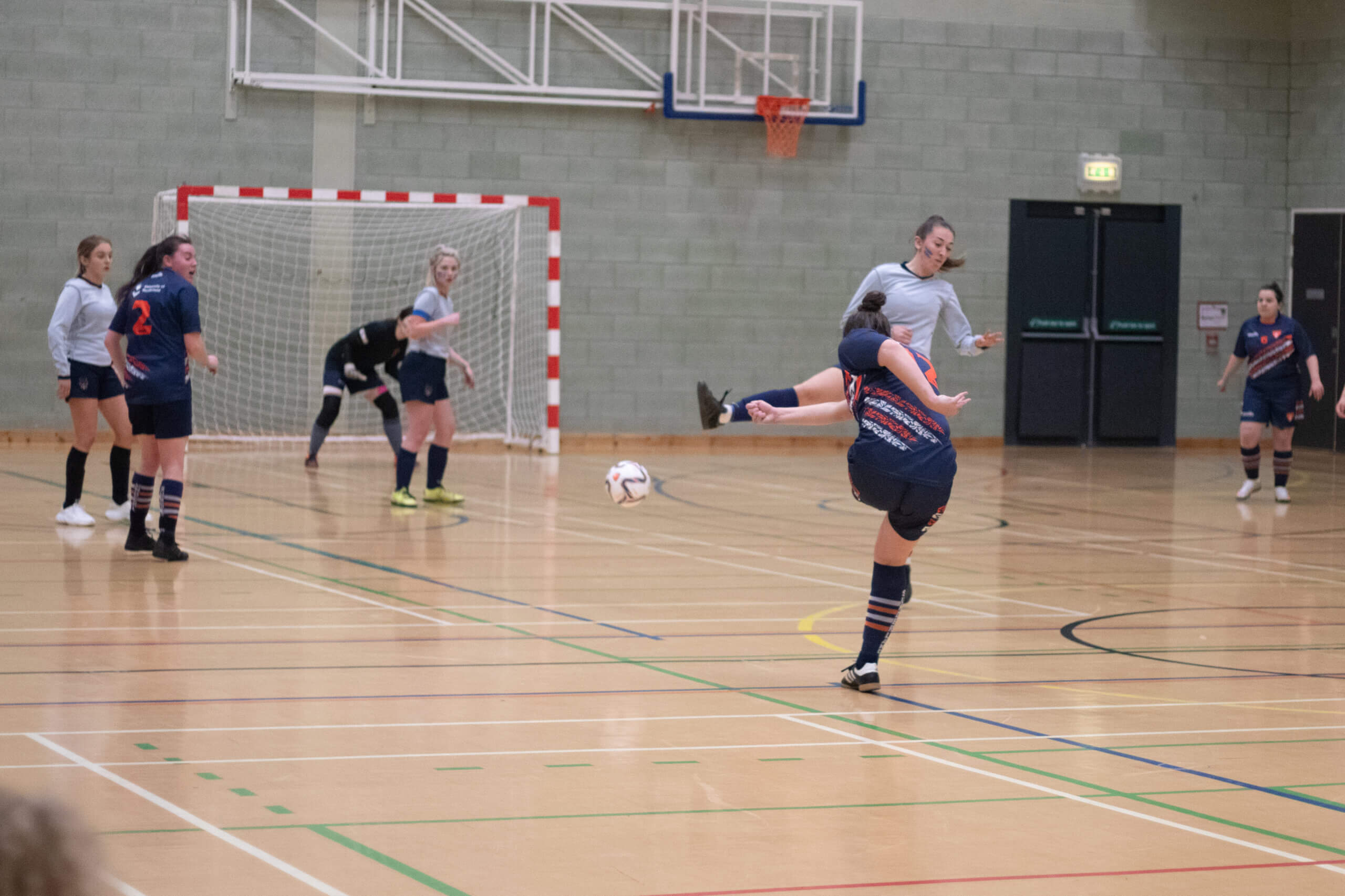 Team Sunderland Women's Futsal firsts produced a dominant display in an emphatic victory over York St John in their Clash of the Minsters match on Wednesday afternoon.
A Courtney Mole hat-trick, two goals for captain Victoria Curtis and first-half goals from Lily Clifton and Chantelle Ketteringham gave Sunderland a seven-goal advantage before a late consolation goal for York St John reduced the margin of victory slightly.
There was a great atmosphere at CitySpace as both sets of fans made their voices heard, and It looked set to be a fiery encounter when less than three minutes in, a York St John player was knocked off the ball and onto the sideline, which resulted in the first yellow card of the game to Sunderland.
But with seven minutes gone, Sunderland would strike first after Clifton managed to weave her way past the keeper and bury the ball into an open net. Almost immediately after, they would make it 2-0 after Mole managed to guide it past the keeper from a corner kick. Further strikes from Ketteringham and Curtis gave Sunderland a comfortable 4-0 lead at half-time.
That lead would become even more comfortable minutes into the second half after a brilliant long-range effort from Curtis and a calm finish from Mole put them six to the good. Towards the end of the game, Mole made it 7-0 after a poor touch from the St. John defender allowed her to ease past and slot it comfortably into the back of the net to complete her hat-trick.
Sunderland keeper Mia Tierney-Tomlinson had a brilliant game, making several key saves, but was unable to keep a clean sheet as a St John shot managed to sneak underneath her and roll over the line with just minutes to go. Despite the scoreline, the away fans were delighted.
But that ended up being a small blip in a thoroughly entertaining display by Sunderland, which would help Team Sunderland to go on and win the overall Clash of the Minsters trophy at the end of a fantastic day of sport.