University men's football star gets Northern England call up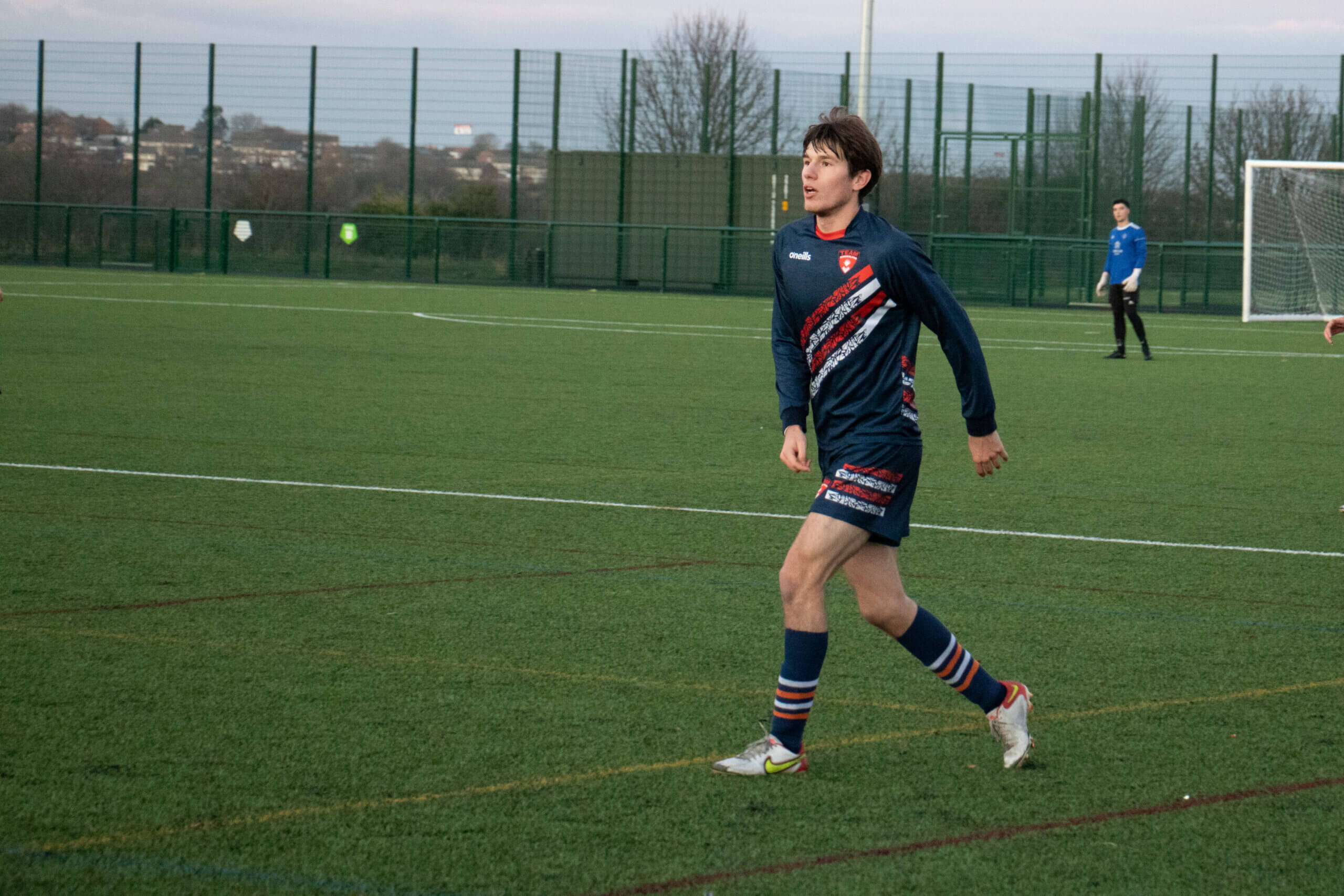 University of Sunderland footballer Simon Jakab has received a call up to the 2022/23 Northern England University squad following successful trials at Leeds University earlier this month.
A participant in the university's Elite Athlete scheme, Jakab has featured as a defender and midfielder in the Team Sunderland side since 2019 when he began his Foundation degree in Sports Coaching.
Jakab went on to study Sports Science at a Bachelor's level and is currently pursuing a Master's degree in Sports Psychology while also continuing to progress on the pitch.
Speaking on the trials and his ambitions going forward, Jakab said:
"We got to play about 90 minutes and all the games were recorded. I felt confident on the day and I feel like I did myself and the university proud, it was all smiles driving back home."
In his young career Jakab has already experienced success both in university competition and in semi-professional football.
The Hungarian born athlete was a key part of Team Sunderland's title winning men's football side last season and in 2021, Jakab was a part of the Consett squad that reached the FA Vase final at Wembley Stadium, a moment that will live long in the memory.
Simon credits his time with the University as a huge influence on his football, he said:
"Constantly playing for the university against good teams helped me in many ways. Firstly, it's minutes in the legs and I get to improve my fitness. Secondly, James Clark gave me the opportunity to try myself out in new positions on the pitch which always give me joy."
Sport Development Manager of Team Sunderland, Sean Percival noted Simon's achievements as a "sign of commitment to the university", while praising his hard work in his studies and his performance. He said: "it's a great standard to set and we're proud to have Simon representing the institution at this level."
Sunderland RCA is where Jakab currently plays his semi-pro football and Colin Wilson, a committee member of the Northern League side had nothing but praise for the young defender.
He said: "Simon's performances and attitude have been first class since the day he joined us. He is a leader on the pitch by his example and maintains his very high standards with exceptional consistency. Last season he played 44 of 45 games and was man of the match in many of them.
"He has suffered a little with injuries this season but has applied himself 100% to getting himself right and back on the pitch. He is a superb defender in a number of positions, and also produces goals on a regular basis, always a threat from set pieces. A great lad, and very much deserves this recognition."
Simon's mind now turns to the North vs South fixture to decide the final England University squad.
He said: "It would definitely be one of the greatest achievement of my footballing career so far. It's an honour to represent the university but it would be an even greater honour to represent the country."
You can learn more about Simon Jakab and his journey in his Elite Athlete profile.