Team Sunderland Women's Futsal win BUCS final to secure League & Cup double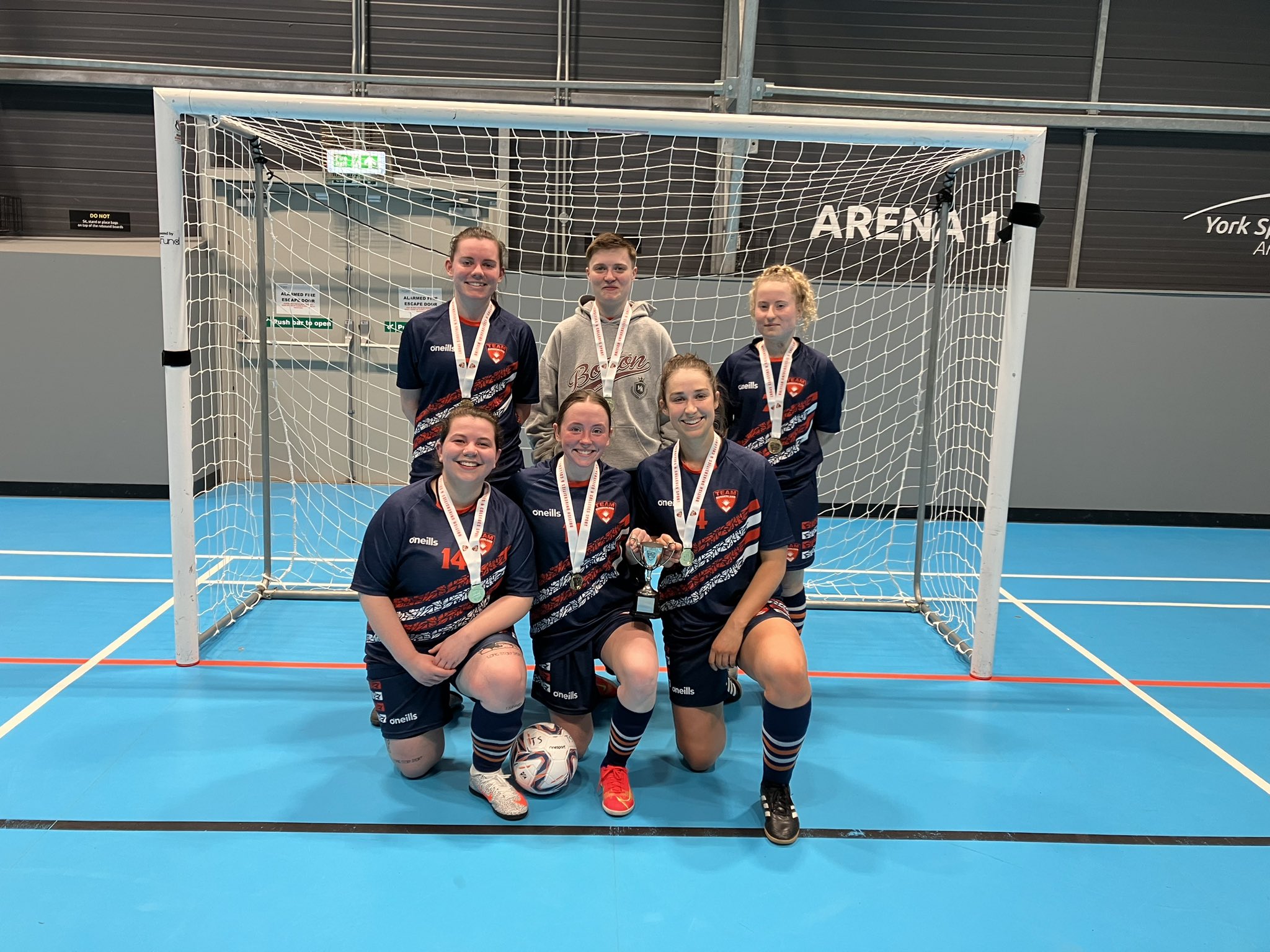 Team Sunderland Women's Futsal capped off an incredible season in the final of the BUCS Northern Conference cup as they saw off York 10-1 to complete a historic unbeaten league and cup double.
Following on from securing the league title in February, winning all of their fixtures in the Northern Tier Two, the Women's Futsal side added another trophy to the cabinet thanks to a dominant performance on away turf.
Goals from Courtney Mole, Lily Clifton, Chantelle Ketteringham, Grace Daily and Victoria Curtis secured the cup which was a due reward for the hard work every player has put into the campaign.
The team has a strong relationship on and off the court which has allowed them to enjoy the season to its fullest.
The side's captain, Curtis, said: "The success on the pitch has benefitted us so much off the pitch! After every game, most of us go out to celebrate, this has enabled us to become a lot closer and have a better bond.
Many of the team also feature for the Team Sunderland's Women's football team that achieved their own huge success this season as they stormed to the Northern Tier Three title, capping off their league campaign with a win over York St John a few weeks ago.
Curtis felt the synergy between the teams was key. She said: "There is a lot of overlap between football and futsal therefore the things we do in training like the small-sided games and the tactical and technical drills benefit us when we play futsal.
"We also have a big team to choose from when we're playing futsal therefor always have subs which give us fresh legs throughout the futsal games"
Read more about promotions achieved by Team Sunderland here.