MotoGP: Should Marc Márquez stick with Honda or twist off to Gresini?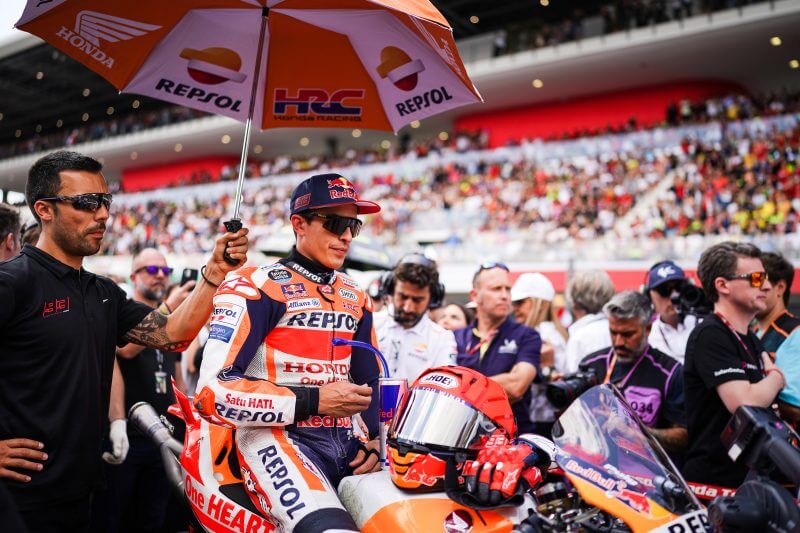 Marc Márquez looks set to decide to either end his 10 year tenure with Honda or move to Gresini for 2024 this weekend. We explain whether he should stick or twist.
The background to this potential bombshell move started back in early September when during the Catalan GP weekend. It was rumoured Márquez was set to ditch the factory Honda bike and make a shock move to the year-old customer Ducati that is run by Gresini.
It was even rumoured that Marc would potentially buy the team, using money from sponsors Red Bull and beer brand Estrella Galicia. As well as today even a loan deal between Ducati and Honda which has been rumoured by Spanish media.
This rumour has gathered further pace in recent weeks as Honda has admitted Marc is free to leave the team and Ducati stating they are open to welcoming him into their family of teams.
So what are the pros and cons of him Staying at Honda, or moving to Ducati permanently or on loan?
Why he should stick: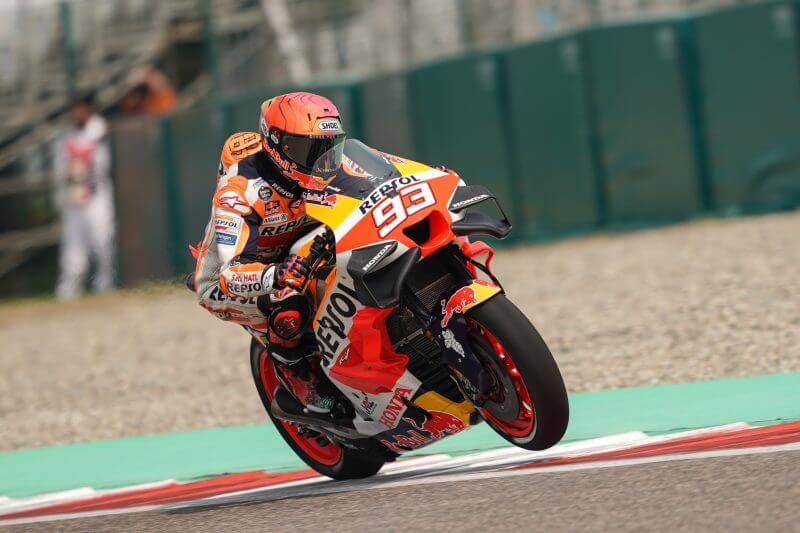 The case for him sticking relies on whether his meeting with HRC (Honda Racing Corporation) at the Japanese GP this weekend is successful. For this to happen Marc is hoping HRC listen to his demands in terms of hiring certain people from Ducati and KTM and reforming what he sees as outdated process . This in order to enable the team to produce a bike that has the aero and electronic systems on par with the leading teams.
If these people do move it is expected that Honda will catch up pretty quickly with the European marques. It is also key to remember that Márquez has never ridden anything in his MotoGP career other than the factory Honda.
So in order to learn a new bike and a potentially new style of riding on a more aero focused bike is seen as a real challenge even with the 8 time champion calibre that Márquez holds.
Why he should move to Gresini: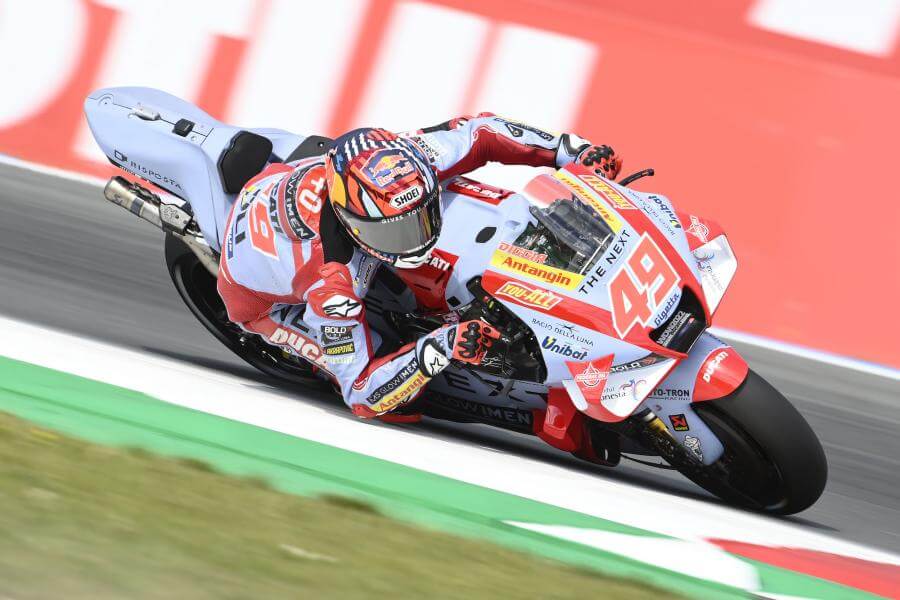 A move to Gresini would be seen as a fresh start for the Spaniard as he hasn't finished a race on a Sunday until Austria which took place back in August. This was mainly due to a very nervous bike which isn't as planted as the aero-based European bikes.
This has been manifested in a lack of traction as a result of the bike lifting its front wheel on corner exit which leads to poor corner exits and large crashes such as the one the Honda customer LCR rider Alex Rins suffered in Mugellos sprint race which left him out for the season with a fractured tibia and fibula. So it is clear that a move to Ducati would improve Márquez's consistency and bring him back to the championship fight.
As even though the Gresini team (unlike fellow customers Pramac which get the updated bikes every year) run year old bikes, The Ducati is so dominant that it has been proved this year that a year-old bike can still compete with the title fight involvement of VR46 rider Marco Bezzecchi. So it's beneficial for the championship to have Márquez fighting at the front as ever since Valentino Rossi left the sport in 2021 the sport has struggled to keep its position in the limelight and a Márquez title win would absolutely do bring MotoGP back into the conversation in the Sports media .
It is also important that this happens for the UK fanbase as well as ever since Rossi left in 2021 the TNT sports and British GP audience has dropped to around 80,000 and with all doors seemingly closed to the Brit Jake Dixon joining from GasGas Aspar in Moto2. It is crucial that one of its most attractive stars can bring back to life a championship that is seen to be on life support within the UK.
SportsByte's opinion
In our mind Márquez should go to Gresini as he will be both partnered with his brother Alex, who also runs with the team which will help to rejuvenate a somewhat beaten up rider.
It would also give Honda a fresh start as they would no longer be dealing with the pressure of having a legend on its books and potentially be able to swap Johann Zarco from his 2024 LCR deal to the factory bike as his replacement. The benefit of this is that Honda will get a pragmatic and patient rider who would assist them greatly in a massive rebuild project that the Japanese team will now have to undertake.
We would also predict that (even though it's tough to learn a new bike entirely) Márquez would instantly be able to win and fight for the 2024 title on next year's iteration of the Ducati Desmosedici package which of course be seen as a very dominant package that would rarely be defeated by its main rivals at KTM and the now blossoming Aprillia bike that took that amazing win at Silverstone back in July.
What are your thoughts will he stick or twist tweet us @Sports_Byte.