Analysis: Calm, aggressive, professional. How Gateshead got back to winning ways
Gateshead showed their class on Saturday afternoon with a 6-0 demolition of Dorking Wanderers at the Gateshead International Stadium to earn Rob Elliot his first victory as interim manager.
Having suffered back-to-back defeats, including a 3-2 defeat to Yeovil Town in the 1st round of the FA Cup, Elliot's side were looking to bounce back against a Dorking side who had lost four of their last five games.
The first 15 minutes was a drab affair, with both sides cancelling each other out.
But whenever Gateshead goalkeeper Archie Mair had the ball, he was constantly looking for Kyran Lofthouse to try and spark the Heed into action.
Dorking did try pressing high, but with Mair's range of passing, he was very easily able to bypass the press, and from 20 minutes into the game Gateshead started to show why they are in the top eight of the National League.
Dorking played an extremely high line, which Elliot's side exploited with ease. Billy Chadwick, who scored a hat-trick, spoke to SportsByte about this after the game.
"We watched our games back and we thought that we'd create a lot more chances if we had more forward runners."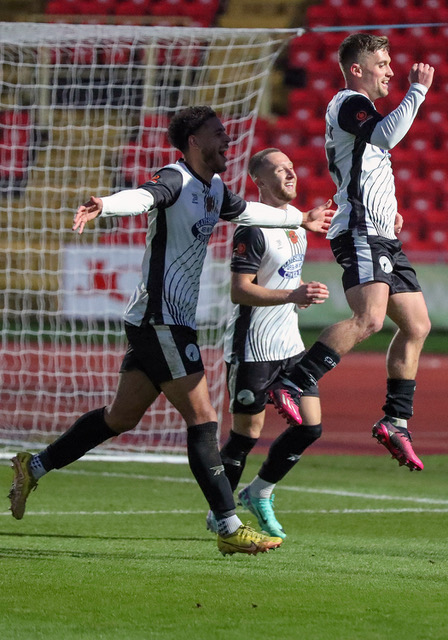 Gateshead's second, fourth and fifth goals all came from forward runners beating the Dorking high line. This was something that Elliot and his coaching staff had identified and worked on, and they could have had more goals if their finishing was more clinical.
Dorking were very sloppy in possession, and not aggressive enough out of possession. Elliot's side were patient on the ball, looking to target their opponents high line with balls in behind the defence, which worked wonders.
The North East outfit controlled the midfield from the start, making the middle of the pitch compact and tight, forcing Dorking to play out wide. This suited Gateshead, as they were able to double up on Dorking's wingers and stop the majority of crosses into the box.
Dorking, who sit 18th following the defeat, only had one half-chance from the wing, with Jimmy Muitt whipping a delicious ball across the six-yard box, but no one was able to meet it.
Dorking manager Marc White made two changes at half-time, bringing on strikers Alfie Rutherford and Jason Prior to try and claw their way back into the game.
But with how well-drilled and compact Gateshead were in the middle of the park, both strikers got little to no service.
This is something that pleased Heed manager Elliot, and in the post-match press conference he singled out midfielder Ed Francis.
"Ed Francis went unnoticed but his decisions to drop into the back four to make up the numbers was incredible. He epitomises us, he instilled a calm, aggressive professionalism today."
The six goals were all brilliant, the pick of the bunch being Regan Booty's strike from 20 yards out, which he placed expertly into the bottom corner.
But the foundation of the Heed's victory came from the defensive side of the game.
Speaking to SportsByte after the game, Elliot said: "It came from the overall structure from the front. We've worked a lot on having a bit more compactness and bite in midfield and making sure we're covering a few more spaces."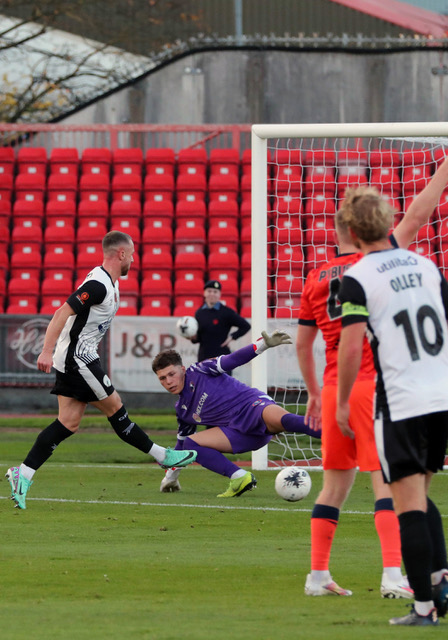 His side limited Dorking to very few chances throughout the entire game, with Mair only having one save to make from Rutherford, and one he would be expected to make.
It was a game that was even in terms of possession, something which Gateshead fans are not used to, having one of the highest average possessions in the league. But this is something that Elliot's side have worked on: "We've got to learn to be comfortable not having the ball."
Ultimately it was this comfortableness that enabled them to break down their opponents, with the majority of goals coming from turning White's side over in the middle of the park.
Gateshead move up to 7th in emphatic style, and get back to winning ways. Dorking fall to 18th.