Tough start to indoor cricket tournament for Sunderland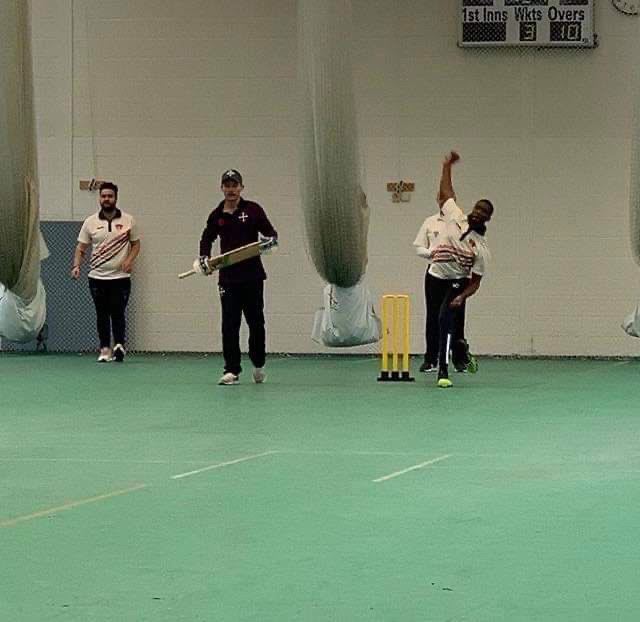 University of Sunderland cricket team found the going tough over the weekend as they lost their opening four encounters on day one of the BUCS indoor cricket tournament.
Playing at Durham County indoor facility the lads from Sunderland went down to Teesside, York St John and Durham men's first and second side.
It wasn't all doom and gloom for the Sunderland side, however, as new recruit Joel Manning showed great promise in his first outing in the UK scoring 100 runs across the four – 10 over games, to be the leading runs scorer on the day.
Performances of note also came from George Payyanad who knocked up 52 runs and took 4 wickets. The tournament continues next week with University of Sunderland to play their final three matches in the north zone.
Summary of Scores 
York St. John won by 5 wickets 
Sunderland 54 all out (5 overs)
J. Manning 31
York St. John 56-1 (5.5 overs)
 
Teesside won by 3 wickets 
Sunderland 97 all out (9.1 overs)
J. Manning 29, L. Smith 15
Teesside 98-3 (8 overs)
 
Durham Men's 1 won by 24 runs 
Durham Men's 1 125-4 (10 overs)
Sunderland 101-5 (10 overs) G. Payyanad, 36
J. Manning 26
 
Durham Men's 2 won by 119 runs 
Durham Men's 2 156-3 (10 overs) 
Sunderland 37 all out (6 overs)
J. Manning 14, R. Slater 11