SAFC Ladies' 2009 FA Cup Final XI: Where are they now?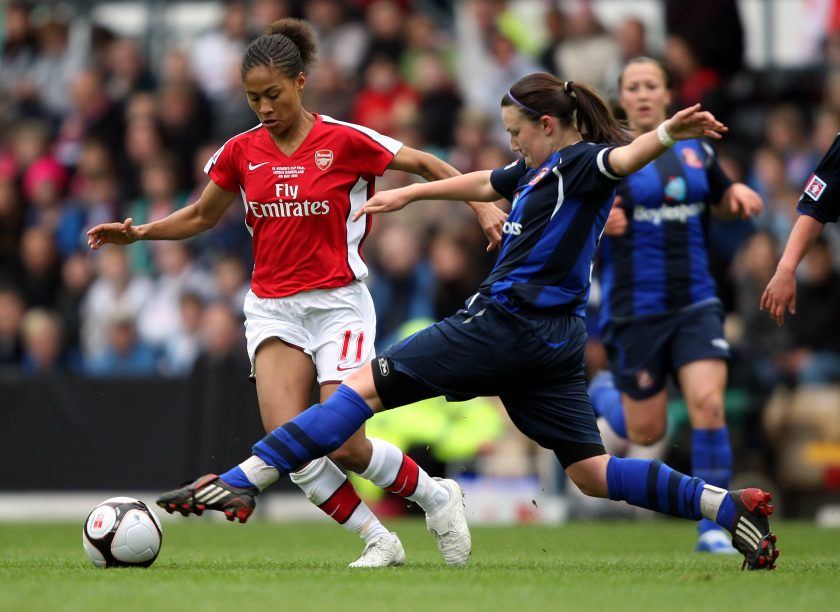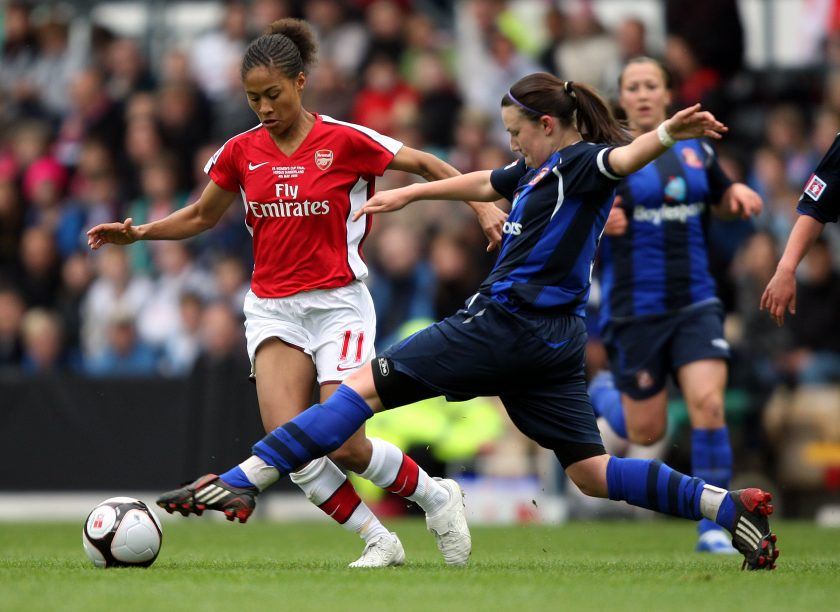 As Sunderland Ladies kick-off their 2019-20 Women's FA Cup campaign against Middlesbrough on Sunday, we look back at the Black Cats side that took on Arsenal in the 2009 final.
Sunderland went on an historic run to the final, as the Black Cats became the first side from outside the top flight to make the final since Fulham in 2002 and remain the last side to have done so.
Arsenal, who had just continued their run of seven straight top flight titles, won their fourth FA Cup in a row, running out 2-1 winners at Pride Park.
Goalkeeper- Helen Alderson
Alderson was the Black Cats' number one for six years, before spending her final three at the club sharing duties with Rachael Laws. She moved to Durham for 2015, remaining number one with the Wildcats until retiring from top level football in 2018.
Right Back- Lucy Bronze
The 17-year-old academy product won player of the match in the final, and she would continue that winning habit. She'd spend time in America in 2009, becoming the first Brit to win an NCAA Cup and claimed All-American honours in her year with North Carolina Tar Heels.
She moved permanently to Everton from Sunderland in 2010 before spells with Liverpool and Manchester City, winning three WSL titles. Bronze has gone onto win two Champions Leagues, along with four other trophies for Lyon, becoming UEFA Player of the Year for 2018-19. She won a bronze medal at the 2015 Women's World Cup and the silver ball at the 2019 tournament.
Centre Back- Sophie Halliday
With records of women's football limited, Halliday is one lost. Making her debut in the 2008-09 season, 17-year-old Halliday had just been named as part of an England under-17 side. Halliday would remain with Sunderland until their election to the newly formed Women's Super League 2 in 2014.
Centre Back- Stephanie Bannon
A true Sunderland legend, Bannon captained Sunderland to the final, as well as to three Women's Premier League titles between 2010 and 2013 and promotion to the top flight with the FA WSL 2 title in 2014. She played 211 times for the club she joined as a 14-year-old, retiring in 2017 following the FA WSL Spring Series to focus on her career as a teacher.
Left Back- Victoria Greenwell
Another legendary figure for the Black Cats, Greenwell was part of the successes along with Bannon after joining in 2008. The full-back, who possessed a wand of a left foot, retired in 2015 after 135 games in red & white.
Centre Midfield- Kelly McDougall
The most experienced player in the squad, McDougall was a full England international with nine caps when Sunderland took on Arsenal. Joining in 2008, McDougall scored Sunderland's goal in the 2-1 defeat before spending the next seven years at the club. McDougall is now a teacher.
Centre Midfield- Lucy Staniforth
16-years-old at the time of the final, Lucy Staniforth has gone on to become a Women's Super League winner and a regular in England squads. Staniforth would sign for Lincoln Ladies in 2010 before spells at Bristol Academy and Liverpool, where she won the league in 2014. She returned to Sunderland in 2016, captaining the Black Cats following Stephanie Bannon's retirement. She moved to Birmingham after Sunderland's 2018 demotion and played at the 2019 Women's World Cup in France.
Centre Midfield- Jordan Nobbs
Nobbs was 16 at the time of the final. She would play for Sunderland until Arsenal took their place in the FA Women's Super League 1 in 2011 and the Stockton-born midfielder has been there ever since. She's won three FA WSL titles, four FA Cups and five FA WSL Cups with the Gunners and won a bronze medal at the 2015 Women's World Cup.
Right Winger- Demi Stokes
Stokes would spend three years with Sunderland following the cup final before moving to America on scholarship at the University of South Florida, playing with the Bulls in the NCAA, as well as playing for Vancouver Whitecaps in 2012.
South Shields-born Stokes joined Manchester City in 2015 having made her England debut a year earlier, winning five trophies with the Sky Blues as well as the 2019 SheBelieves Cup with England.
Left Winger- Sophie Williams
Williams, despite being 18, was one of Sunderland's more experienced heads for the final. She'd score 43 goals in 113 games for her home town club before moving to Newcastle for two seasons in 2015. She spent a year with Latina Calcio in 2018.
Striker- Natalie Gutteridge
Gutteridge, aged 20 in the final, spent 10 years with Sunderland, moving to Durham in 2015 after helping Sunderland to the 2014 FA WSL 2 title. She would take a step away from playing in 2017 following several knee injuries, but remained involved with the Wildcats as a physio.