How will Hartlepool United line-up next season?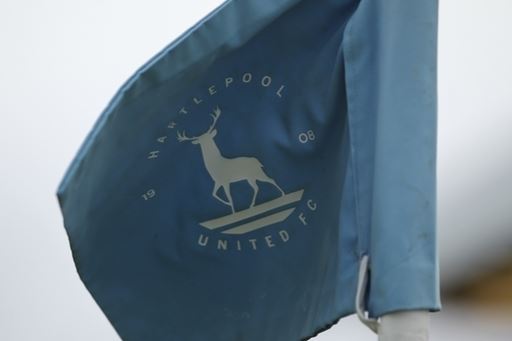 With the Coronavirus outbreak cancelling the National League season, managers and fans will no doubt begin to look towards next season.

Currently, Hartlepool United have just six first team players under contract for 2020/2021.

Those players are: Ben Killip, Ryan Donaldson, Gus Mafuta, Aidan Keena, Luke Molyneux and Gavan Holohan.

The remaining 19 first team players will either be offered a new deal in the summer or given their release. We take a look at the most important of these players, and how the club could lineup next season.

A high turnover in players is not something new for Pools. Over the course of 2019/2020 they added almost 20 players through both free transfers and loans. The ability to sign players to non-contracts means that most teams experiment with different players across the season.

One example of Pools using this to their advantage would be the club's use of goalkeeper Mitchell Beeney throughout the season.

In March, Pools were able to tie down Holohan to a two year deal, delighting fans due to the Irish midfielder's status as a fans favourite. With eight goals and seven assists in just 20 starts, Holohan has done more than enough to deserve his new deal.

However, the club will have to make a decision on several players, a lot of whom have played key roles this year.

One of those players is top goalscorer Gime Toure.

Since arriving at the club in the summer of 2019, the 25 year-old has scored 13 goals, and at times has dazzled fans with his pace and flair.

On occasions though, he has frustrated those same fans, as well as manager Dave Challinor. For example, the Frenchman was suspended for three games after he was charged with violent conduct following an incident against Oxford United in January.

Regardless of his deficiencies, Toure has been one of the better players to put on the blue and white shirt in recent times.

Keeping him at Victoria Park for at least another year should be one of Challinor's priorities.

Another key player who's deal runs out this summer is midfielder Nicky Featherstone.

The 31 year-old recently made his 250th appearance for the club, and has shunned the majority of his critics this season with consistent performances in the middle of the park.

In the past, Featherstone was often made a scapegoat for Pools' misfortunes, and sometimes his performances deserved criticism to some extent.

Since Challinor's arrival though, he has looked fitter, and more comfortable in the role he has been asked to play. Keeping the midfielder should be a no-brainer for Pools, providing the financial aspects of a new contract are sensible for the club.

At the moment, Pools have no defenders under contract for next season. One of the revelations of their season has been the improvement of Mark Kitching. After arriving from Rochdale in the summer of 2018, the left-back had a difficult first year at Victoria Park.

In 2019/2020 though, Kitching has been one of the club's most improved players, and at times has played a part in crucial goals such as his winner against Dagenham & Redbridge. At just 24 years old, Kitching could still improve considerably, and his form this year means he should be offered a new deal.

Two of the club's main centre-backs, Michael Raynes and Fraser Kerr are also out contract. The pair featured heavily in the early stages of the season, but since loan signings Gary Liddle and Timi Odusina's arrivals, they have found limited playing time.

It's no coincidence that since the introduction of Liddle and Odusina that the club's form has improved.

The issue is that they are loan players.

If possible, the club should look to make them both permanent additions, as they are a step above what the club currently has. Should this happen, Pools should look to move on from both Raynes and Kerr.

Perhaps one of the biggest talking points in relation to contracts is the status of Luke James.

The 25 year-old had his season cut short in December after suffering a groin injury against Exeter City. At the time of his injury James was enjoying a good spell of form, but has sometimes come in for criticism for his lack of goals considering his position at the top of the pitch.

Although James can offer a lot, the club should be aiming for a player which can provide more goals.

Currently, the club is lacking the 20 goal striker that promotion-chasing teams often need. Replacing James with someone who has a better track record of scoring goals should be something the club should consider.

With regards to the players Pools currently have under contract for next season, it's possible that only three of those will be considered key players.

Ben Killip's position as first-choice goalkeeper should be up for debate after a string of mistakes, and he was already dropped for a period earlier in the season.

Gus Mafuta, a regular starter under Craig Hignett before his departure, has seen his playing time cut since Dave Challinor's appointment.

Aidan Keena has shown potential as a goal-getter, but has often found himself on the bench in favour of Rob Harker, a loan signing from Burnley.

The remaining three players, Luke Molyneux, Gavan Holohan and club captain Ryan Donaldson, will likely be starting players for the majority of next season. That leaves Dave Challinor looking for a large number of places to fill.

If rumours are to be believed, deals with Nicky Featherstone and Mark Kitching are close to being completed.

However, there are significant holes that need to be addressed.

Currently, Pools are relying heavily on loan players. Since signing, Timi Odusina, Gary Liddle, Macauley Southam-Hales, Mark Shelton and Rob Harker have all played key roles. Unfortunately, it's unlikely that the club will be able to retain the services of all of these players on a full-time basis.

This means that when the new season begins, Pools fans could be looking at a completely different lineup to the one they watched in their most recent game against Sutton United.

It's crucial that Challinor recruits the right players, if he is to avoid the same fate as his predecessor.