Hartlepool United slam idea of no fans due to tier system
One area that was today included in tier 3 within the North East was Hartlepool and with fans being such a huge part of non-league football, Hartlepool United manager Dave Challinor slammed the idea of fans allowed in some but not others as he spoke last week: 'It poses a disadvantage when some clubs are allowed fans and chances are we're not allowed any'.
With Challinor's men scheduled to play at Eastleigh in December, the home side will be backed by 2,000 Spitfires locals in what usually holds 5,000 fans anyways.
The impact of having such a big support in the ground has been stated by the Hartlepool United gaffer before as he said: 'We have played home games this season that have ended 0-0 or 1-1 and with a few thousand fans in The Vic, I believe they push us on to get the three points'.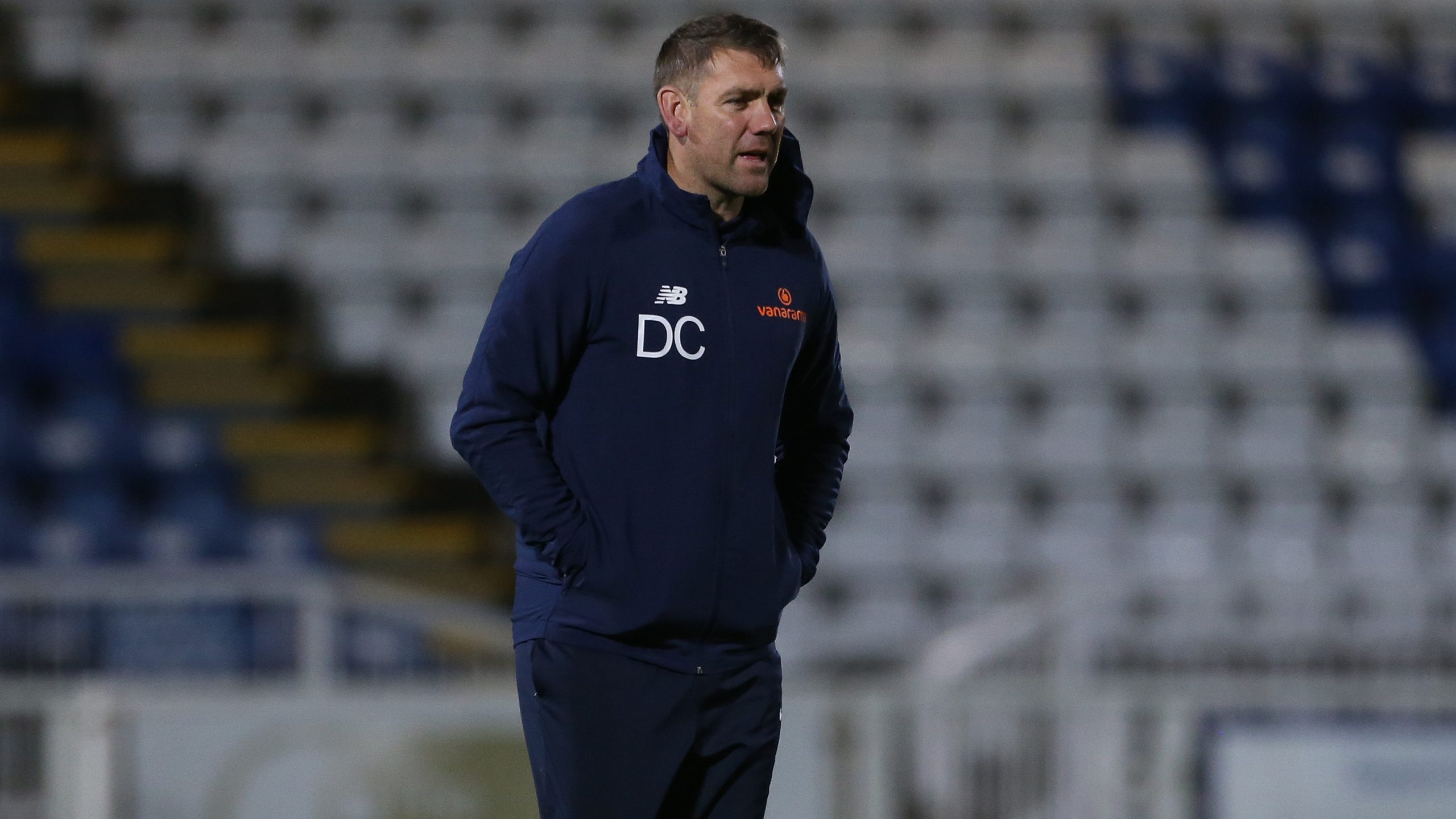 Hartlepool United ambassador and TV presenter Jeff Stelling revealed that it costs his team £15,000 to host a National League fixture without the fans. It emphasises the question of how those relatively smaller clubs within the same league are struggling to survive.
In a recent interview, the Chairman of the northeast club Raj Singh also revealed: 'We had to make significant cuts to staffing and players. If we didn't make cuts, then the club would have really faced some financial struggles. No fans have forced us into this unfortunate situation where we are almost counting down the days till they are allowed back'.
Does this not show that the recent tier announcement is giving an advantage to those clubs financially as well as picking up three points on a Saturday.
Back in October, three games were picked in the Sky Bet Championship to bring in 1000 fans as a pilot into introducing spectators back completely – Luton Town vs Derby County at Kenilworth Road, Norwich City vs Preston North End at Carrow Road and Middlesbrough vs Bournemouth at the Riverside Stadium.
All three of the home games won their fixtures being cheered on by their faithful. Is this a coincidence or does it just show how important a home backing can be? Seven games throughout League one and League two were also selected for trial and within those, the away side only came out victorious in three of them seven events.
With 1,000 fans in a 27,000 seater Carrow Road still loud and present to push Norwich to three points, Hartlepool and Dave Challinor will have to face a half full Silverlake in a few weeks in Eastleigh and the questions of how unfair that will continues to resonate with supports on social media:
Some Football fans across the country will breathe a sigh of relief with the recent news that they will return to their stadiums with the new tier systems announced.
A recent government announcement presented that those areas in tier 1 and 2 will be allowed either 2000 fans back in or 50% of the capacity, whichever is lowest.
The recent news also entails fans once again paying money into the clubs and especially for a lot of the lower league teams, who heavily rely on matchday income to survive, it will be a blessing off the pitch as well as on to re-open the turnstiles.
With an update on the tier system expected in two weeks, every football team within the tougher restrictions including Dave Challinor's Hartlepool will be hoping for better news as he added: 'We want to get fans back as quickly as possible and hopefully things turn around quickly and we can drop through the tiers and get the infection rate down and people can come back in The Vic doing what they do best and getting behind the team.'