Courageous Sunderland fall to second defeat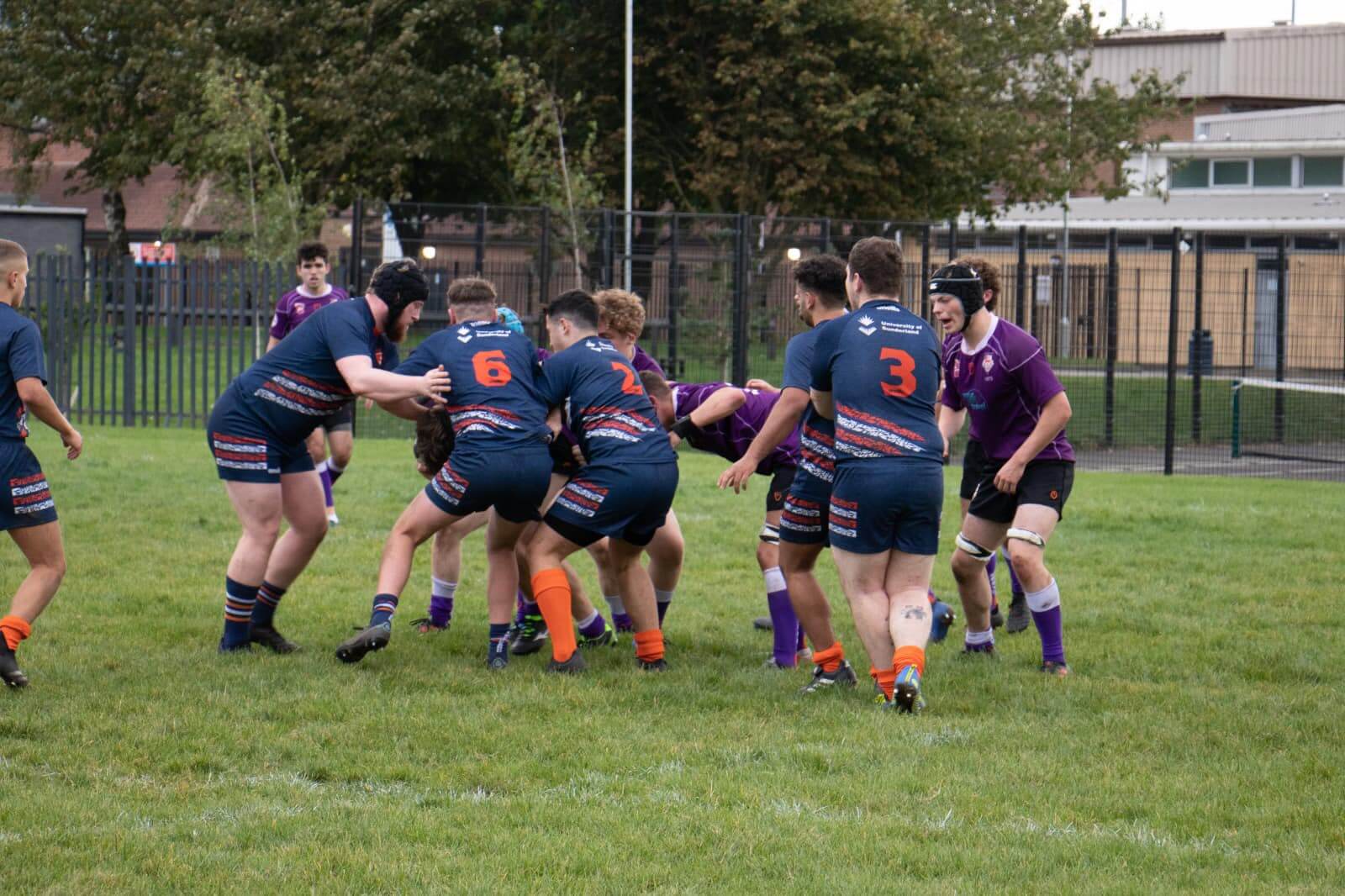 Sunderland Men's Rugby team put out a much improved performance, but ultimately fell short again in the local derby against Northumbria University.
Sunderland got off to a decent start, winning their line outs and managing to put a couple of phases together in the opposition territory and thus gaining some early territory.
However, Northumbria soon clicked into gear and made some searing line breaks and converted them into tries to snatch all momentum away from the visitors.
in a scrappy first half in which neither side were able to gain any clear momentum, it was an improved overall display from Sunderland compared to opening day, as line outs were consistently finding their man, players were making yards in the tackle and they managed to earn several penalties at the breakdown.
But, Northumbria were able to make their line breaks count by converting them into tries over the whole duration of the game. Furthermore, they were able to capitalise on every error that Sunderland made, whether it was charged down kicks or under resourcing the breakdown. One positive that Sunderland can take out of the game is that they were on the right side of the referees whistle, conceding a lot fewer penalties than Northumbria.
Sunderland have another game this week, against an opponent that leaves them as firm favourites heading into the game