Team Sunderland Women 0 – 10 Lancaster Uni Women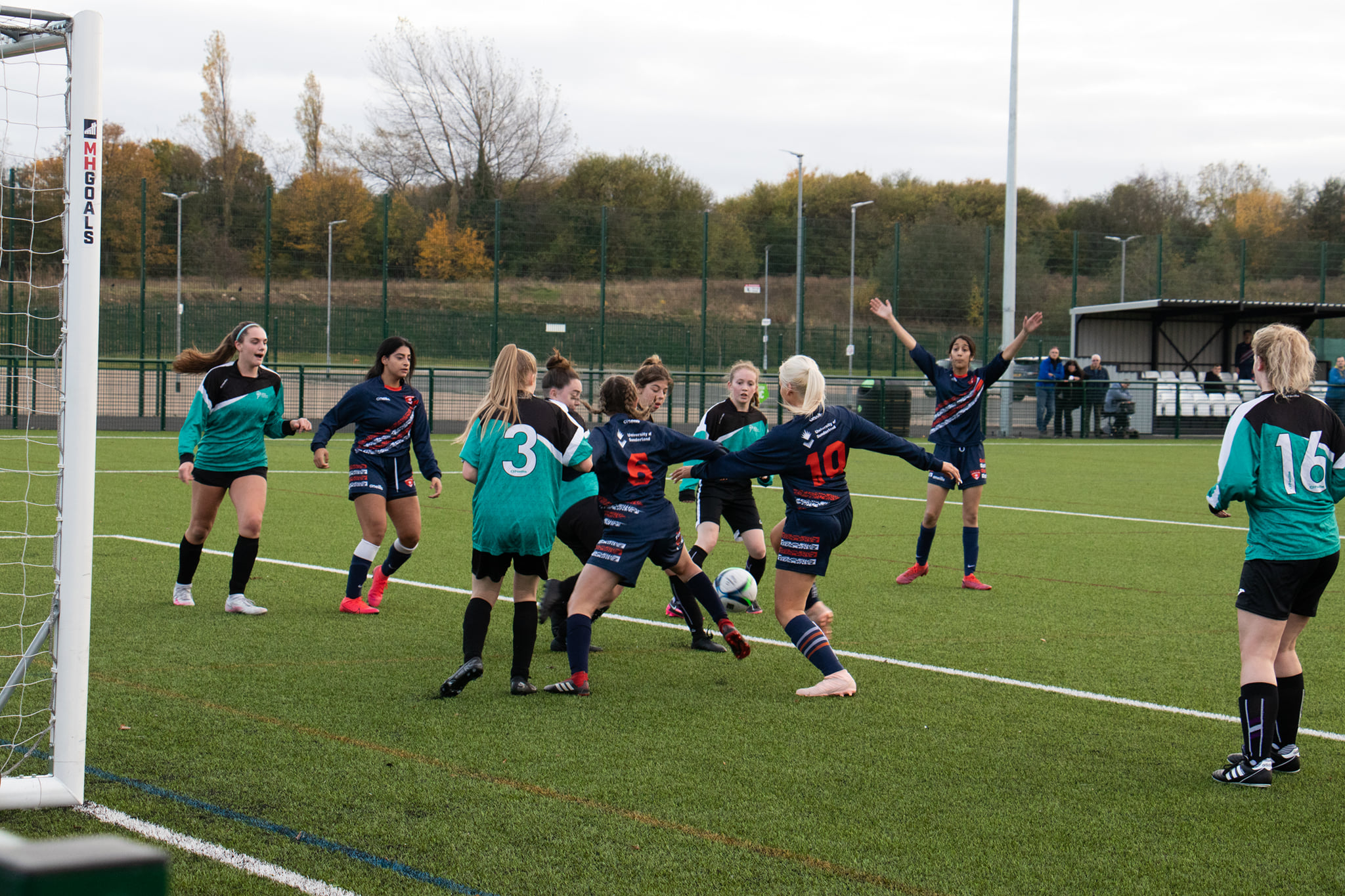 Team Sunderland's Women remain winless in the league after a devastating 10 goal defeat to Lancaster Women.
Sunderland conceded 6 in the first half and had little of the ball as they tried to rein in Lancaster Women.
Sunderland's second-half performance was improved they had more control than in the first, but 4 more conceded goals eventually finished the game.
Lancaster's first goal came from just outside the box the ball was played into the feet of a Lancaster forward who took it in well and fired high into the net.
The Second for Lancaster came from a corner swung in from the right, the ball passed over everyone and fell at the back post where it was tapped into the net by a waiting Lancaster player.
Goal number three for Lancaster came after a cutting pass played through to a Lancaster forward who ran into the box and blasted the ball high over the Sunderland keeper.
Lancaster's fourth was another ball through midfield that was then taken by a forward and struck low past the Sunderland keeper.
Lancaster's scored number five after a chipped shot from the right side of the box struck the bar and bounced on the line Lancaster were quick to react and tap home another goal.
Goal number six for Lancaster was scored from the edge of the box the shot hitting high into the goal out of reach for the Sunderland keeper.
In the second half, Sunderland did create more chances and had more of the ball but they weren't clinical enough to get themselves back into the game.
Number seven came in the second half a ball into the box was taken by a Lancaster forward who went round the Sunderland keeper before rolling the ball into the next.
Lancaster scored number eight with a shot from the left-hand side of the box that sailed past the keeper and into the far side of the goal.
Lancaster's ninth goal was from the right-hand side of the box the shot was hit hard and dipped fast into the bottom left-hand corner.
Goal number 10 for Lancaster came after their forward got into the box striking the ball low and fast into the bottom left-hand corner.
A disappointing result that Sunderland will want to learn from and put behind them as they look forward to a home game next week in the cup.