Brazilian Grand Prix 2021 – Preview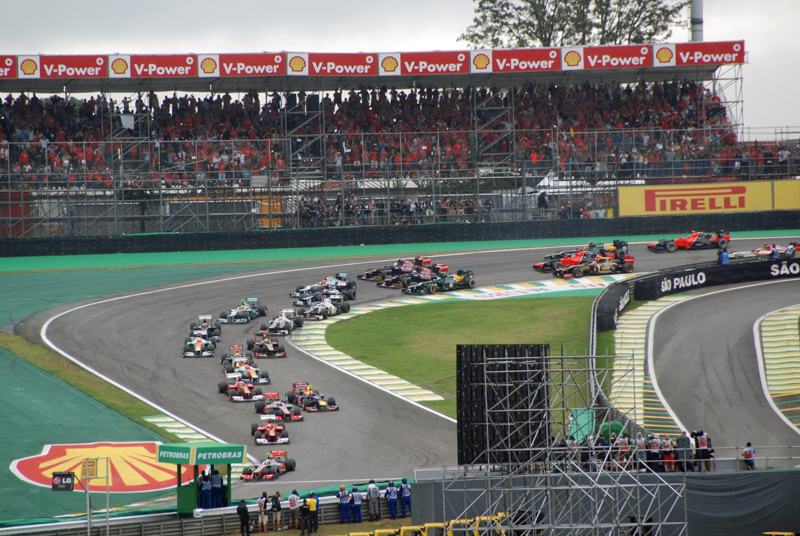 The F1 grid takes to Interlagos this weekend for its third sprint format this season, as Red Bull and Mercedes lock horns in its ongoing fight for both the drivers' and constructors' championship.
Mercedes lead Red Bull by one point (460 compared with 459) heading into the final four races. And with two of those tracks being new to F1 – Saudi Arabia and Qatar – and Abu Dhabi being revised this season this is the final chance to race on a familiar circuit.
Interlagos, better known as the Autódromo José Carlos Pace, is a real fan favourite circuit and has been host to many of F1's great climaxes in the modern era: 2008 saw Lewis Hamilton win his first championship with McLaren ahead of race-winner Felipe Massa on the final corner of the final lap.
And 2012 stacks up respectfully as one of the sports' greatest, as Sebastian Vettel held on in a nail-biting race to prevent Fernando Alonso (who provisionally held the drivers' championship very late on) to the title, despite finishing second to Vettel's sixth. A record 147 overtakes were made that day.
In the fight for the drivers' championship, meanwhile, things are a little less tight. After winning two races in a row in Austin and Mexico City, Red Bull's Max Verstappen leads the standings with a cushion of 19 points to Mercedes' Lewis Hamilton in second.
Barring a series of DNFs on Verstappen's part, it is likely that the Belgian-Dutch supremo will take home his first World Drivers' Championship as the lead is so affordable with few races left.
Verstappen is helped in that respect by the fact Hamilton is expected to receive a five-place grid penalty for replacing his car's combustion engine, as his team spotted a drop in water pressure last time out.
This is the third and final sprint session of the season which re-orders the driving schedule before the race on Sunday.
Friday, which ordinarily would be free practices one and two, will instead be qualifying in its usual sense.
A three-staged knockout, the bottom five drivers after 18 minutes (Q1) and 15 minutes (Q2) are eliminated. The ordering of Q3 is determined by the hot laps the drivers can record after 12 added minutes.
Rather than determining the grid for the race, qualifying decides the order for the sprint race which is essentially a shortened version of the main event to be held on Saturday.
Sprint races are held over a shorter 100km distance compared to the typical 305km grand prix distance.
The winner picks up three points, the runner-up takes two and the third-placed driver scores one. No bonus points are awarded for the fastest lap like usual.
The main race takes place on Sunday at 5pm.
Ominously, both sprint formats (at Silverstone, England and Monza, Italy) have been followed by crashes involving the two title protagonists, Verstappen and Hamilton.
It remains to be seen whether a third crash is on the cards but if so, it would all but secure Verstappen's first title and the first non-Mercedes winner since 2013, before the hybrid engines were enforced from 2014.