Sunderland Men's 3rds 1-7 Liverpool St John Moores Men's 3rds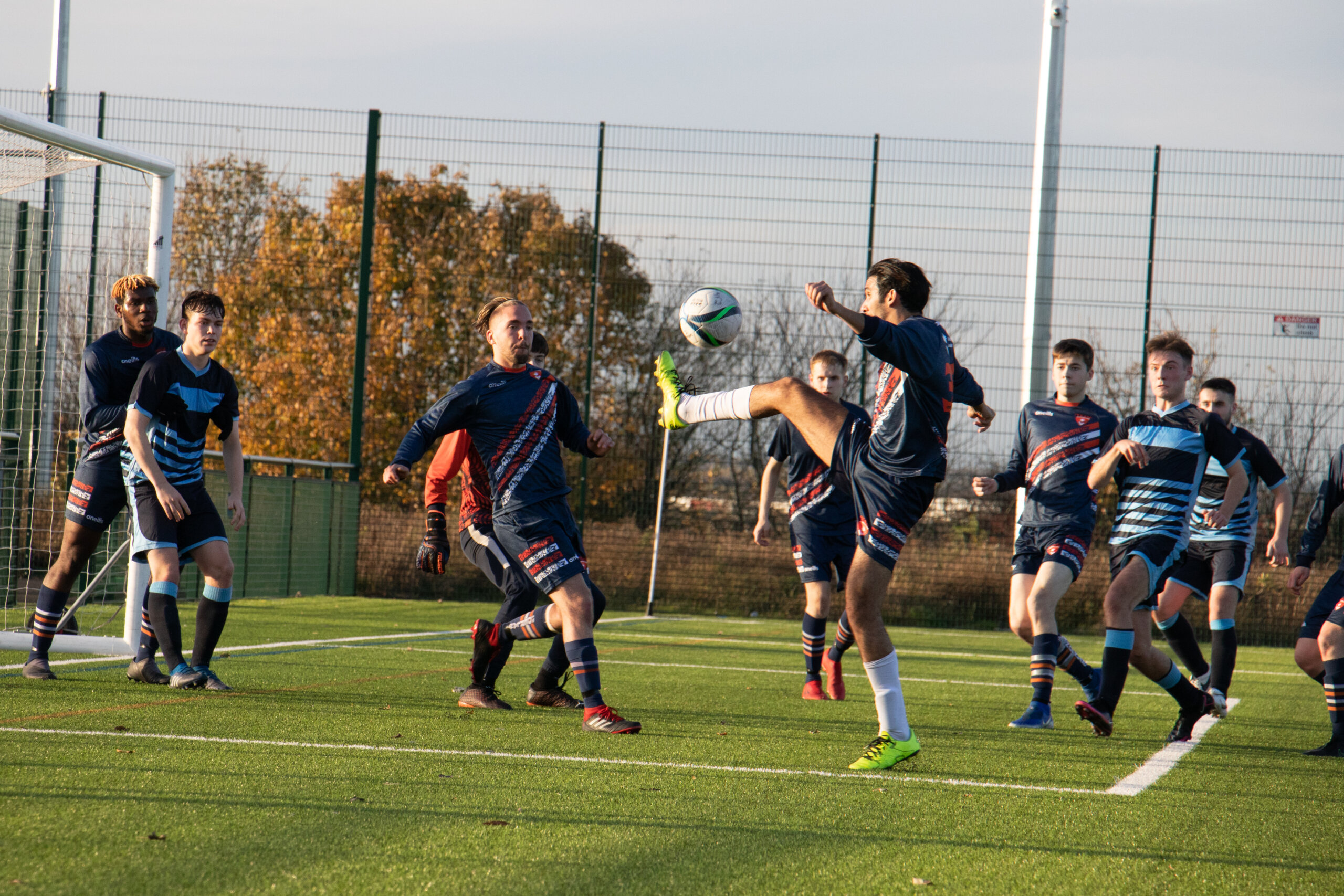 Sunderland Men's 3rds' cup run came to an end as Liverpool St John Moores' ruthless performance helped them progress into the next round.
The visitors took an early two goal lead inside five minutes before Woodward pulled one back for Sunderland on the hour hour mark, only for Liverpool to restore their two goal lead minutes later.
Liverpool then got their fourth a minute after the break, then adding gloss to the score line with two goals in the last five minutes.
The away team were gifted the perfect start when a shot from their right winger deflected off a sliding Abernethy for an own goal.
Liverpool St John Moores then made it 2-0 just four minutes into the game as their left winger was played in behind the Sunderland defence then dug out a cross which was headed home.
The visitors continued their dominance missing a couple of good chances with wayward efforts, before Sunderland scored with their first shot on target as Woodward finished well at the back post from a great cross from Guessous.
Liverpool then produced a quick fire replay as they scored again via a wicked deflection which wrong footed Killich.
Sunderland had a big penalty shout ignored before half time as Woodward's effort seemed to have struck a Liverpool defender's hand.
The away side began their second half dominance with a clinical finish which gave them a three goal lead.
Lee headed the off the line to prevent a certain goal, only for a towering header, an hour into the game which made it 5-1 to the visitors.
Liverpool continued to waste chances until they scored their sixth and seventh of the afternoon through a couple of slick moves and finishes.