Team Sunderland BUCS Round-Up – Week Three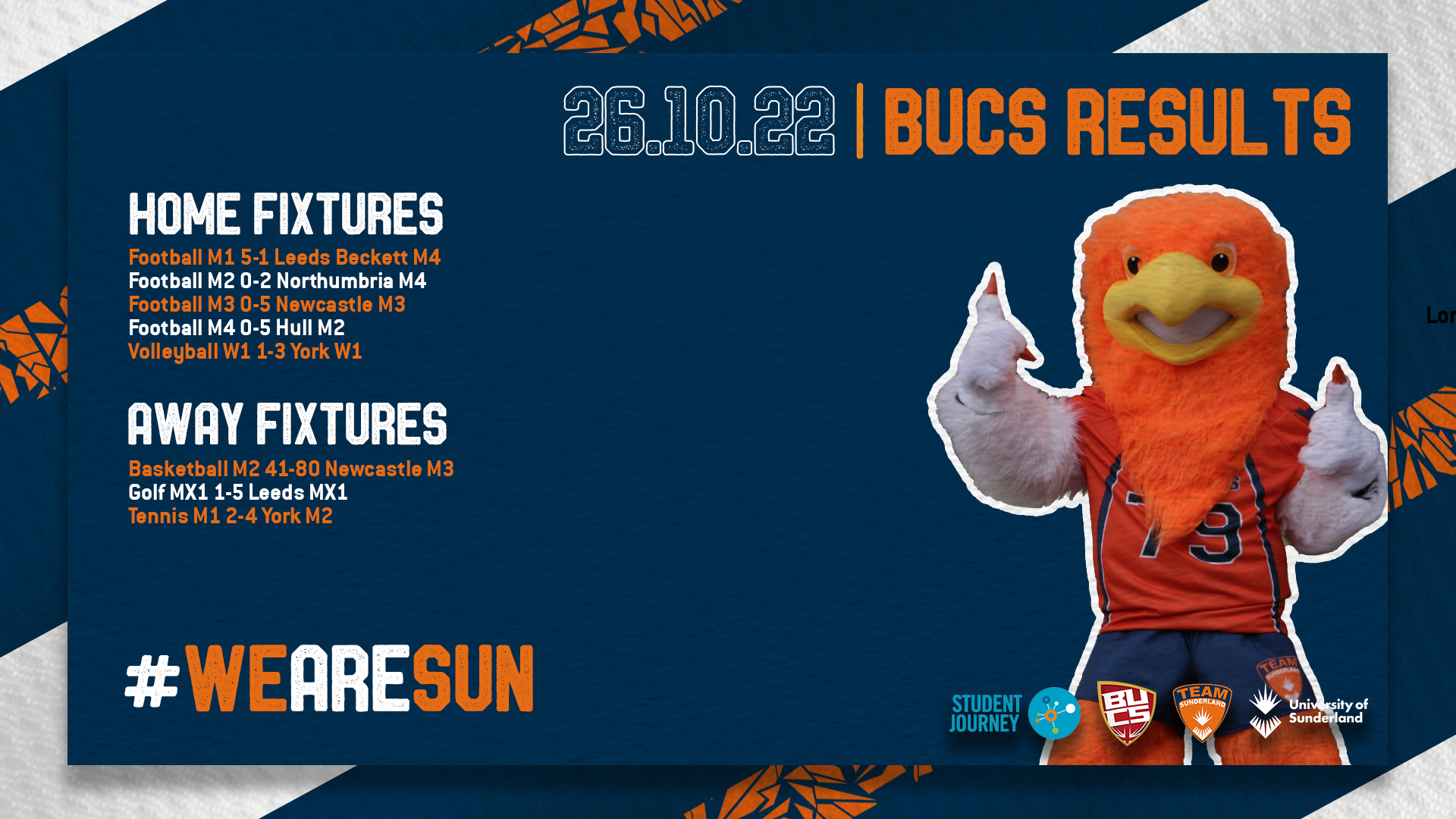 With the BUCS season now well underway, plenty of Team Sunderland clubs performed home & away this week in Northern Conference Cup competition.
Men's Football firsts kicked off the week for our sides as they travelled to Leeds for a first round tie that ended 1-1 after 90 minutes. James Clark's side ran away with it in extra-time as they left Yorkshire witha 5-1 win victory, entering them into the hat for the next round. Goals came from George Pinder, who bagged a hat-trick, Lewis Charlton and Charis Saitikis.
The remainder of the sides in men's football did not progress. The seconds fell to a 2-0 loss to Northumbria 4ths despite a strong showing, whereas the thirds and fourths both exited to 5-0 defeats to strong Newcastle and Hull sides respectively.
Also at home were women's volleyball who put in a very solid showing against York, but were defeated 3-1.
Away from home, it was a valiant display at Newcastle for men's basketball seconds, but they were eliminated.
The mixed golf squad had their first outing of the season away to Leeds but came away out of the Northern Conference. A proud day for the side nonetheless to get their season underway.
Table tennis also made a trip to Leeds, coming away empty handed having lost 16-1 overall.
Finally, men's tennis had a tough test at York and despite winning two matches, they did not progress.