Elite Athletes 2022/23 – Introducing Simon Jakab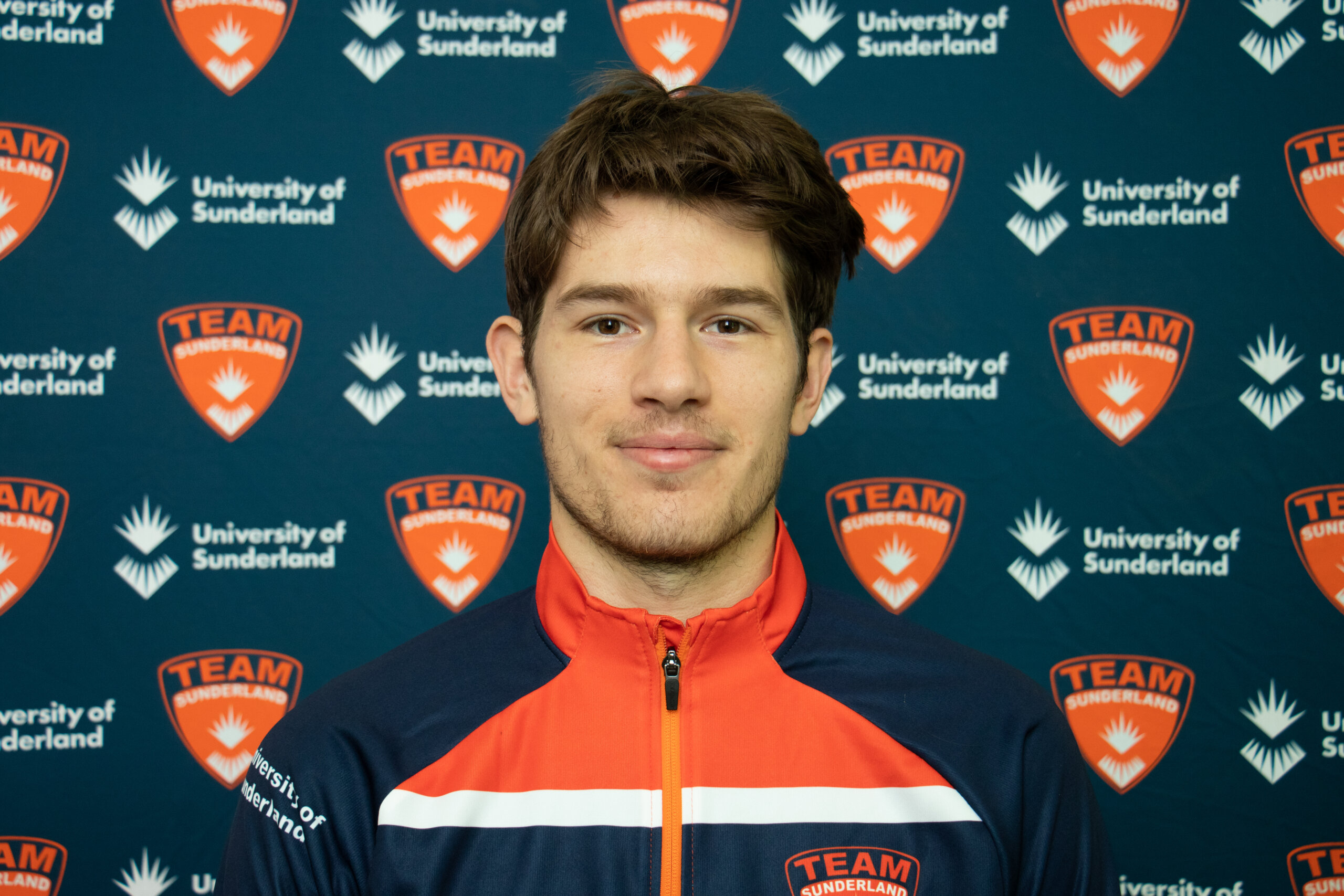 Next up in our series getting to know Team Sunderland's 22/23 Elite Athletes is accomplished footballer Simon Jakab.
Jakab plays as a defender and midfielder both for the university men's team as well as Northern League side Sunderland RCA.
Speaking on how receiving guidance from top coaches at both university level and semi-professional level, Jakab noted how he felt his game has improved in the last couple of years.
He said: "It's important that you keep working through the summer too, I was still having sessions with my personal trainer and when we started the season at Team Sunderland I had already been playing for two months at Northern League level. I just always feel fresh and constantly improving."
This is Jakab's second academic year as an Elite Athlete at the university, and he is encouraged by the support he has received in his sporting ambitions.
"I loved it in the first year. It's one of the main reasons I stayed at Sunderland, because I feel valued. I love the support from everyone at the sports office, working with a PT and hopefully this year can be just as successful."
Alongside playing for two football teams, Jakab is also studying towards a Master's degree in Sports Psychology.
Originally from Hungary, Jakab took to the English amateur game very quickly and even made it to Wembley in 2021 as part of the Consett side that reached the FA Vase final. A proud moment for the footballer who had the challenge of adapting to life as a young man in a new country.
He said: "It was a lot, but luckily it's been a while now. I was with the Foundation of Light and it was tough, but everyone was really supportive and helpful and I've loved every minute since."
Jakab sets lofty aspirations for himself, wanting a top five finish with RCA and a potential league and cup double with the uni. There's no doubt everyone who has supported Simon Jakab on his journey from the Foundation to the sports office will be cheering him on.