Can Geordie heavyweight Steve Robinson upset the cards on Saturday night?
The 6″8 giant from Newcastle, Steve "Drago" Robinson (5-1-0) takes on huge favourite Nick Campbell (5-0-0) in a big domestic heavyweight clash in Bournemouth on Saturday night.
Following a disappointing loss earlier this year against Shane Gill, "USSR" Robinson takes another huge chance live on Sky Sports. He has already racked up one win since his first professional career loss, beating journeyman Phil Williams on points in the summer, setting up this clash a week before Christmas.
Saturday's challenge is no easy ride for Drago, as he takes on hard hitting and former top amateur Nick "The Glasgow Warrior" Campbell, who burst onto the scene in last outing, stopping a courageous Jay McFarlane to gain the Scottish Area heavyweight title. The bookies make Nick a clear favourite, however you can't write off the power of Steve Robinson, who has stopped 3 of his opponents out of his 5 wins.
Regarding his preparation, Robinson told us that "Camp has been great and on the scales today we saw the lightest I have ever been. I have had the best sparring partners available to give myself the best opportunity to win this fight on Saturday night"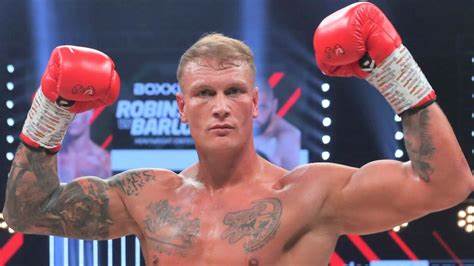 "Nick has got a good accolade with a good amateur record and he will be shown the respect he deserves. He's clearly very heavy handed but my hard work will outwork his hard work on Saturday night and I will do anything to get the win"
He then went onto say "I'm not looking past this fight as my full focus is on Saturday. I am going to stop the doubters who try to deflect negativity onto others, I couldn't care less who is favourite in the fight, all i need to do is do what i have travelled 7 hours down here to do and that is win."
It's a huge chance for Drago on a big platform, can he cause the upset? Tune in on Saturday night, live on Sky Sports.