The never-ending controversy of VAR: when and where should it be used?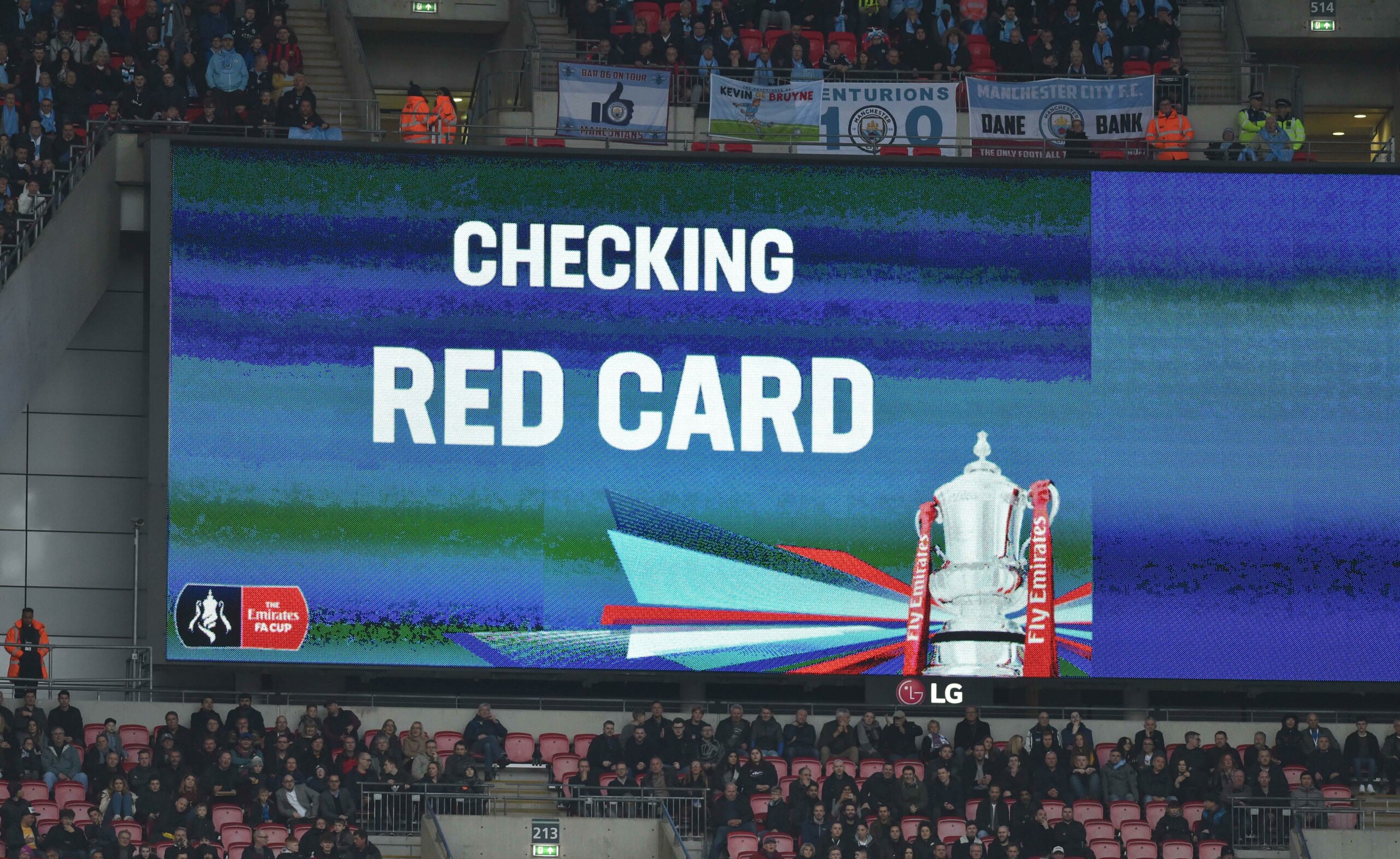 It's a feature of football that can lead to either pure joy or despair, depending on what side you're on, but ever since the Video Assistant Referee was introduced to the football world, it seems to have resulted in heaps of controversy on a week-by-week basis.

For example, in 2021, the Guardian reported on a Football Supporters' Association survey which revealed, "of match-going fans who replied to a survey conducted by the FSA, 95% said VAR made the experience of watching a game less enjoyable with 44% saying they would be less likely to attend a match in future as a result."

Normally this fan frustration stems from whether or not a penalty is given or whether a goal is chalked off for offside by a toenail, but after the recent FA Cup third round fixtures, another controversy has re-entered the spotlight: when and where VAR is and should be used.

There were several incidents at lower-league stadiums in the third round of the FA Cup where TV replays suggested VAR may have intervened with the on-field decision, including two of the goals in Sheffield Wednesday's surprising but deserved 2-1 victory against high-flying Newcastle.

For the Owls' first goal, Josh Windass looked to have been marginally offside when the cross was played into him before his deft finish past Martin Dubravka. Meanwhile, at the other end, the Magpies got a goal back to make it 2-1, but again it looked blatant that Bruno Guimaraes had ventured offside before putting the ball over the line.

A post on the FA's website reads, "Only Premier League grounds are currently licenced to use the VAR technology in the third, fourth and fifth rounds of this season's Emirates FA Cup. However, every match from the quarter-final stage onwards will be licenced to use VAR." This post is from the 2019/20 season, but the rules remain the same today.

On the surface, this rule seems very unfair for teams in the EFL and non-league and has received significant backlash as a result. "I have been against VAR since the very first day it came into operation," said West Allotment Celtic vice-chairman and club secretary Ted Ilderton. "VAR should not be used in the FA Cup due to the fact it can only be used on Premier League grounds." Sunderland RCA club secretary Rob Jones echoes this opinion: "I don't believe VAR should be used in the FA competitions which include non-league teams," he said.

Compare this to rules 12.6 and 12.7 in the Carabao Cup rules and regulations on the EFL's website, which state, "Where the venue at which any Competition Match is to be played has a goal line technology system installed and/or such equipment as is necessary to enable the use of video assistant referees, in compliance with the Laws of the Game, the Management Committee shall be entitled to determine whether any such system(s) should be used, and its decision shall be final. The Management Committee may also mandate the installation of temporary systems for a Semi-Final at home grounds of League Clubs."

The key difference between the use of VAR between the two cup competitions is that in the Carabao Cup, no team regardless of their league can use VAR until the semi-final stage. Also, if any non-Premier League clubs were to reach the last four, they would have VAR installed for their home leg, which is more aligned with the FA Cup's plan for the quarter finals. Of course, the question has been asked. Why can't every team just have VAR to make it fair? It's a sensible question, a lot of fans believe everyone should have the right to a video replay or none at all.

The reason why not every team is able to use VAR is simple. It's about money. Operating a VAR system can take significant finances to function, take the Scottish Premiership for example. Since the World Cup, VAR has been in operation in the Scottish top flight.

What's interesting is that all 42 teams in the top four Scottish leagues voted on whether it should be introduced, with 41 saying yes, yet only Premiership clubs will be using it. The cost of using VAR will be covered by all Premiership clubs and is reported to be within the region of £1.2m a year. A sum of money like this per year is simply too much for many clubs in the lower tiers of English and Scottish football.

Ilderton said, "The cost of having VAR installed on all grounds is not practical due to the huge costs involved, i.e. installing it then having to have more officials to operate it during games." Jones is especially critical of the way VAR is operated: "Premier League teams can afford the expense of having 10 professional referees running a match and still making mistakes. Non-league teams will never be able to afford that sort of expense," he said. "Even if the system was installed free you are talking ridiculous amounts of money to pay officials, most of whom don't do anything."

Another major league that does not have VAR is the Women's Super League. Women's club football in England at all levels has not yet had the opportunity to use not only VAR, but goal line technology as well. Again, this mainly comes down to finances. The revenue that even WSL clubs are making would not allow consistent use of VAR in its current format. It was used at the Women's Euros last summer, but that was funded under the UEFA umbrella. The same can be said for its use at the 2019 FIFA Women's World Cup.

"I think we are a long way from VAR in women's football. I guess eventually it will filter into the top leagues but the money is not quite there yet," said South Shields Women club secretary Michael Gowans. "I am unsure of the cost involved but I would imagine as it's not readily available in tier 2 men's football it is very expensive."

However, at least for EFL and WSL sides, there may be a solution. FIFA announced on their website that they "explored cost-effective solutions for VAR systems and presented the concept of VAR Light to The IFAB and its members in March 2021. With the approval of The IFAB, it was agreed that FIFA can now move ahead with experiments for VAR Light solutions by hosting trials with its member associations."

The big difference between the original VAR and VAR Light is that Light does not include the option to review offsides accurately, which means final offside decisions would still be made by the on-field assistant referees. Since this announcement, trials have reportedly been taking place, and talks have been held between the EFL, WSL and the PGMOL about implementing this technology in the foreseeable future. Watch this space.

Everyone has formed their own opinion on the use of VAR in football, being both the best and worst thing to ever happen to the sport depending on the context of its use. But you can't argue the barrage of hostility towards the technology is somewhat justified, and major steps still need to be taken for VAR to become entirely trustworthy, and accessible to all that desire it.