F1 Launch Season- Alfa Romeo- Sauber launch their new C43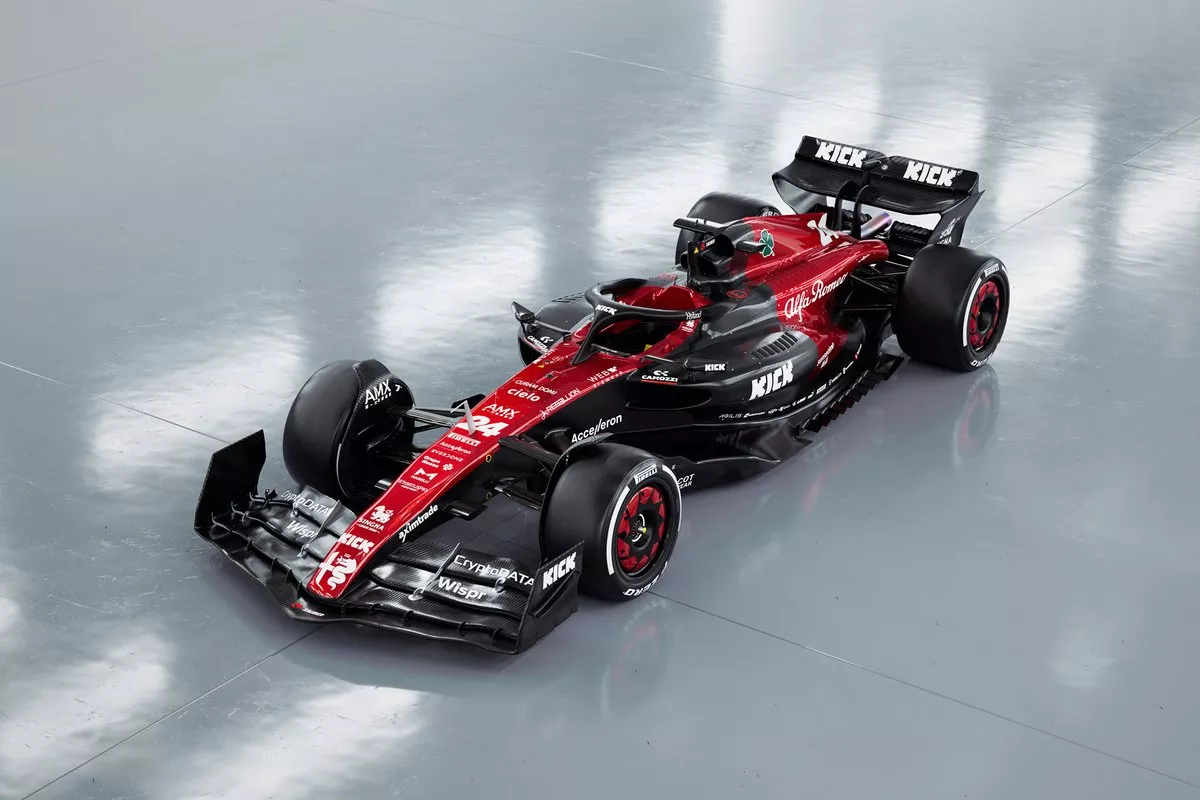 On Tuesday morning (in what looked like a mid 2000s daytime debate show) Alfa Romeo Sauber launched their all new C43. Unlike the previous launches this is an actual look at what the C43 will look like in terms of aerodynamic design.
In terms of livery design there is a change from last year's white and red to now black and red.
This is a nice refreshing change for the last year of the Alfa Romeo title sponsorship before they become Sauber for two years until Audi come online in 2026. They also have two new sponsors this year in streaming platform KICK and casino company Stake who will be their title sponsor.
When it comes to the physical design of the car there are one or two changes compared to last year's car, for example the engine cover of the car is of a similar design to the McLaren design that was introduced midway through last year.
There are hopes the team will perform better than last year with a strengthened technical department which should deliver upgrades more quickly and efficiently compared to last year in which they slid down the grid.
Alfa will once again have Zhou Guanyu and Valterri Bottas driving for them who should offer a safe set of results this season.
What do you think of the car this year tweet us @Sports_Byte