F1 launch season – Aston Martin launch the AMR23
Aston Martin launched their much hyped 2023 car in a quiet-ish launch hosted from the entrance of their still under construction new technical campus in Silverstone.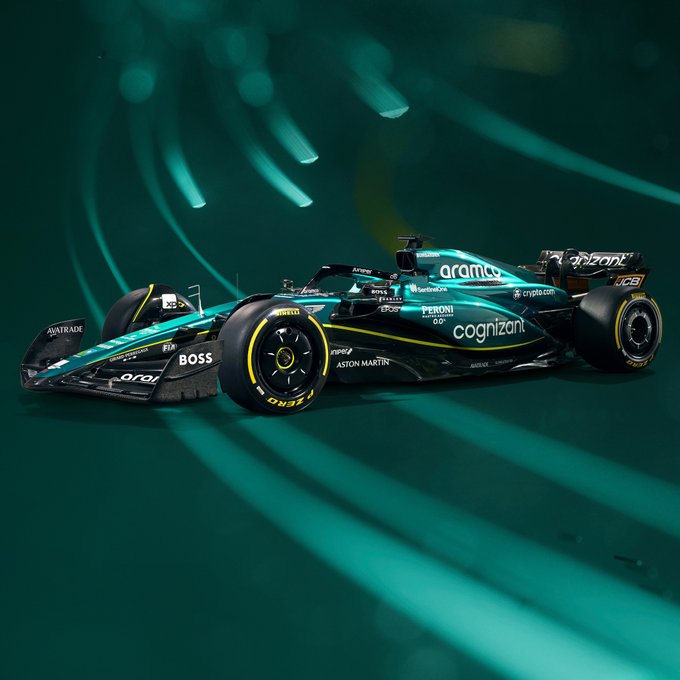 The car, again like most, has taken heavy inspiration from last year's Red Bull in terms of the lip on the engine cover and the slanted side pods.
Apart from this the team seems to have made minor changes that while it looks in parts like last year's car there are differences such as the front end being much thinner. This is the car that will be tested in Bahrain and should hopefully return Aston to the mid-pack and beyond.
The team have huge pressure on themselves as the 2022 was a large misstep of a car in which they started the season with the worst car on the grid.
There is hope for this year for two reasons the team has doubled its technical personnel and capability and this year's car is the first year that Dan Fallows has had full input on the car as technical director after he joined last year from Red Bull as well as this is the first season that their team principal Mike Krack has had to also contribute to the car.
The team is also under pressure from its new-old driver Fernando Alonso who is joining the team in order to try to win his first race in 10 years and a third world championship.
If Aston don't deliver a good enough car for Alonso it's highly likely the team will be publicly trashed by Alonso like he has done in the past to teams such as McLaren.
Joining Alonso is the team owner Lawrence Stroll's son Lance who is in his seventh Formula One season and fourth with Aston Martin. There is of course no pressure coming from Lance as if he complains his dad is expected to do anything to please him.
This season should also herald a new dawn for the team as they will move into their new factory at Silverstone and be able to deliver upgrades more efficiently and design the 2024 car and beyond with more access to better tooling and working practices.
What's your thoughts on the AMR23? Tweet us @Sports_Byte