Team Sunderland's week six round-up
Week six of the 2023/24 BUCS campaign for Team Sunderland has thrown up some significant results for our teams, as well as some frustrating defeats. 
Only four of our football teams were in action over the Wednesday session of fixtures, with the Men's 3rds claiming the most eye-catching victory, coming from three goals down with 70 minutes gone at Ford Hub to claim a 4-3 win over Hull's 4ths.  
The only other win for our football teams came for the Women's 1sts, as they bounced back from last week's defeat to Sheffield Hallam's 2nds with a narrow 3-2 win over Durham's 2nds.  
However, it was a first league defeat of the season for the Men's 1sts, as they lost 1-0 to Leeds Beckett's 3rds, whilst the Men's 6ths also recorded a defeat at Ford Hub, losing 6-2 to Teesside's 3rds.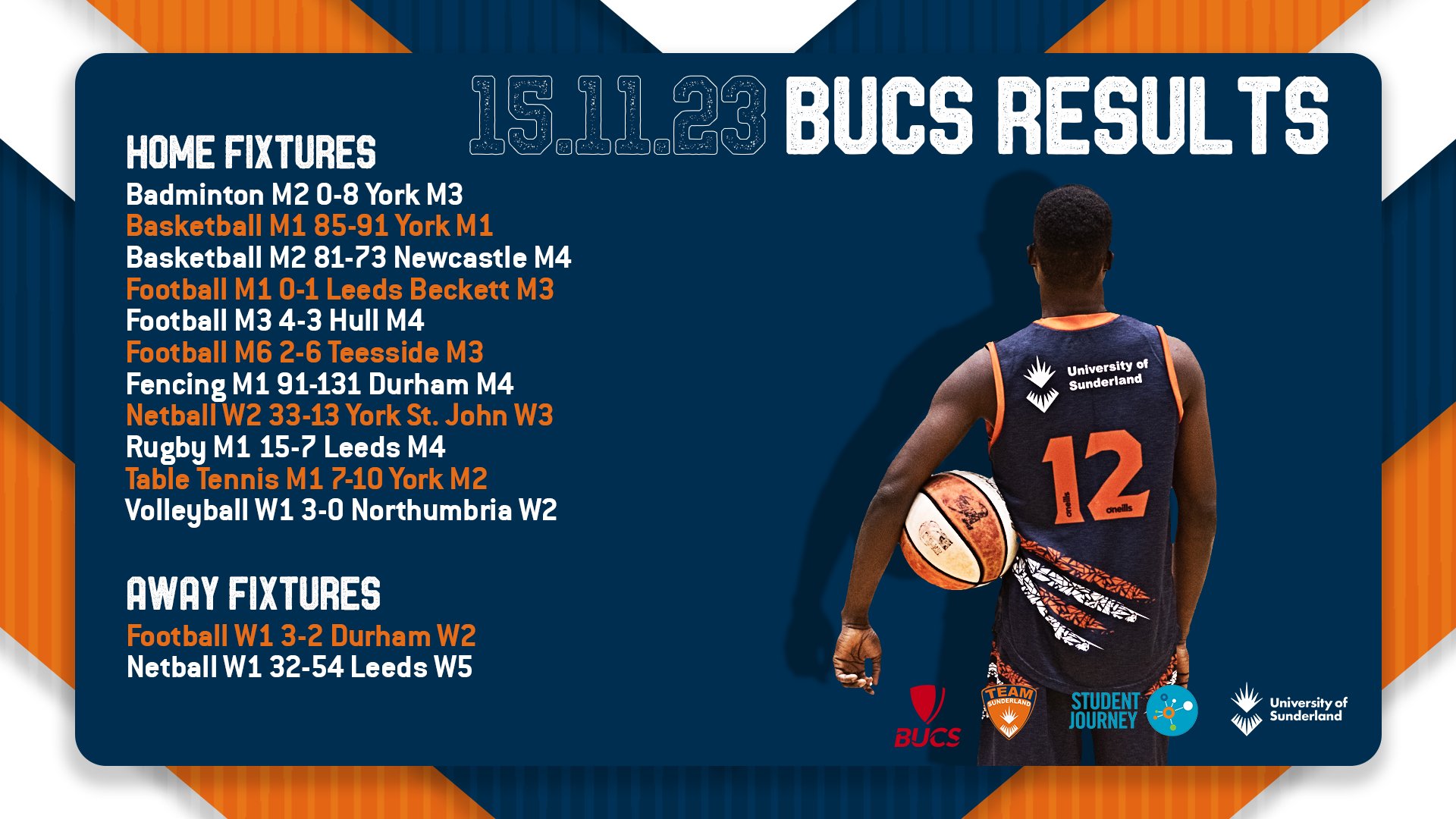 In Volleyball, it was a first win of the campaign for the Women's 1sts, as they made home advantage count on Wednesday night at CitySpace, producing a 3-0 win over Northumbria's 2nds, and they will hopefully look to use the victory to kick-start their campaign. 
The Men's Basketball 2nds made it back-to-back wins for the first time this season with an 81-73 victory over Newcastle's 4ths, whilst the Men's Basketball 1sts didn't have as much luck, as they fell to an 85-91 defeat to York's 1sts. 
But, it was more positive news for the Men's Rugby 1sts, who also claimed their second successive win to make it two wins from three to open their campaign, with a 15-7 victory over Leeds' 4ths at Ashbrooke Sports Club on Wednesday afternoon. 
The Women's Netball 2nds also continued their impressive opening to the BUCS campaign, as they bounced back from last week's defeat to Northumbria's 5ths, with a 33-13 victory over York St. John's 3rds to make it three wins from their first four.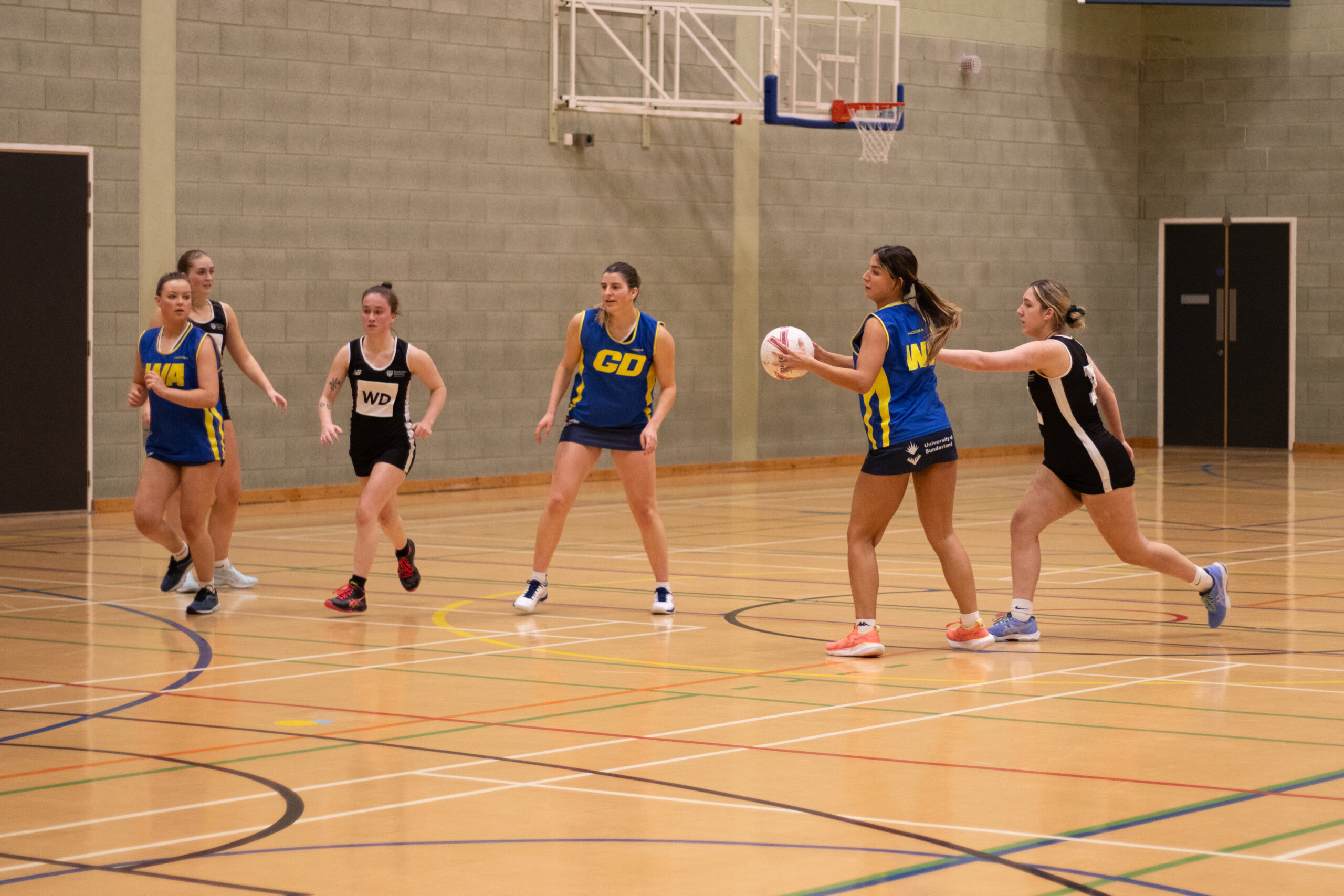 However, a 32-54 defeat for the Women's 1sts in Leeds against their 5ths means that their 100% start to the season is over, but with four wins from their opening five matches, the team still remain in good confidence and form. 
Yet, it was also defeats for the Men's Badminton 2nds and Men's Table Tennis 1sts at CitySpace to York's teams, as the Badminton 2nds lost 8-0 to York's 3rds, whilst the Table Tennis 1sts couldn't make it two wins in a row, as they lost 7-10 to York's 2nds. 
Meanwhile, the Men's Fencing 1sts produced a spirited performance in the afternoon session at CitySpace, but lost 91-131 to Durham's 4ths.