Sunderland university men's first team 2-6 York university men's first team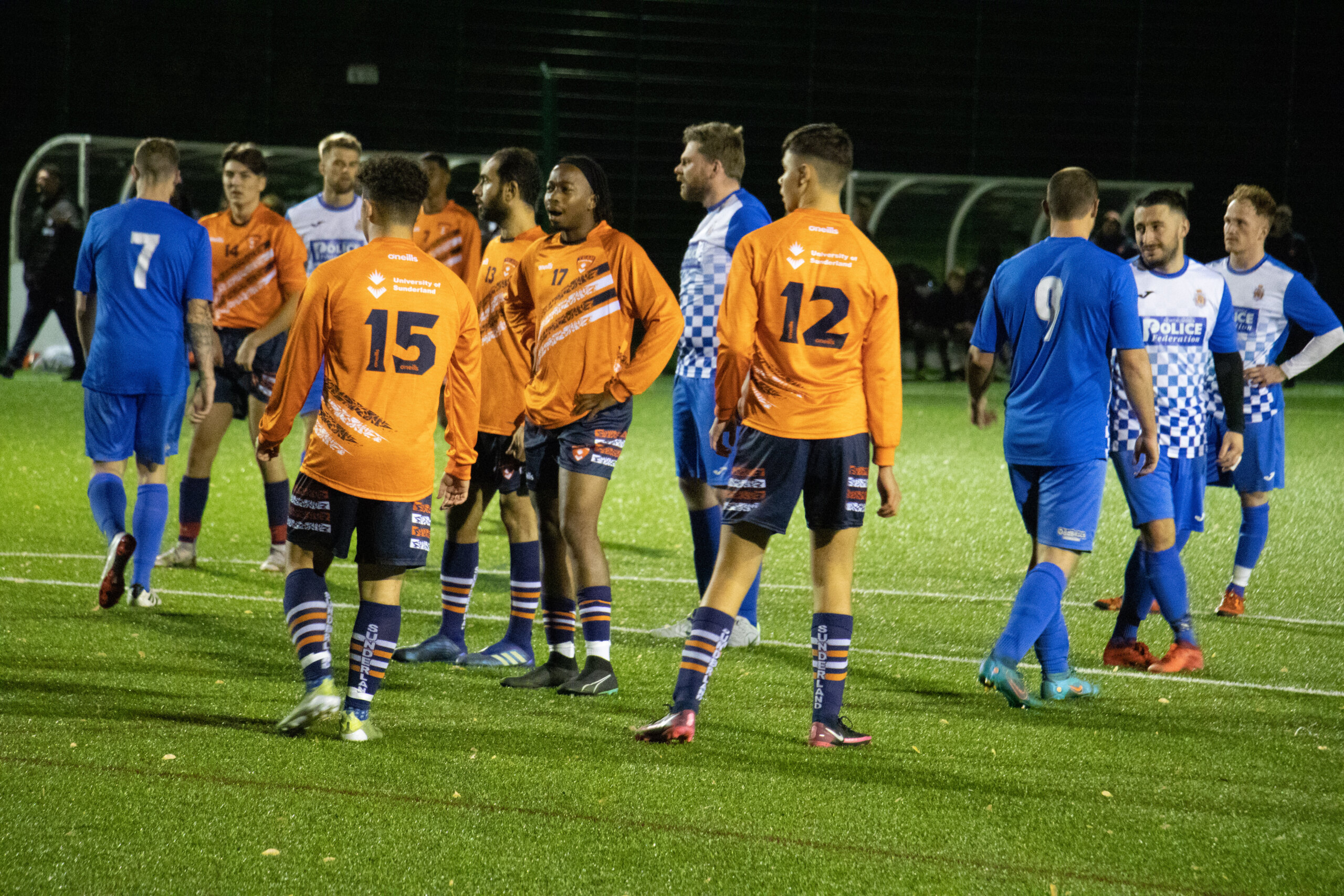 York's Oli Grey's hattrick punished Sunderland university men's first team 
This was the second time Sunderland played York this season. The last time Sunderland played York was at York and they drew 1-1 after conceding a 97th-minute penalty.
Sunderland were missing 4 players due to injury heading into this fixture.  
Sunderland played miserably as the weather in the fixture as York took the lead in the 6th minute. Captain Oli Grey opened the scoring as he scored a header when a whipped cross came in.
Sunderland then fought back straight back when they equalised a minute later after a fantastic volley from Matthew Chapman and deflects in off the post.
York then scored off a penalty in the 13th minute, the penalty was awarded after a Sunderland player brought down a York player in the box.
York then scored their third goal in the 17th minute when a corner whipped into the box was met by the head of a York player and went into the goal.
York went and scored their fourth goal and the last one of the first half in the 32nd minute when Finn Saturley tried to whip a ball into the box and goes over the head of Oli Grey and goes in.
York was still hungry for more goals as they scored just seven minutes into the second half. It was a fantastic move as the midfielder played a through ball into a York winger who passed it to Grey who finished Sunderland off.
York wasn't done there though as Oli Grey completed his hattrick in the 63rd minute as a ball was played into him and he finished it off with a tidy finish.
Sunderland got a consolation goal in the and it was another amazing finish and very similar to the first goal as it was a shot from outside the box and took a deflection off the post and went in the 72nd minute. The goal scorer was Charis Saikatis.