American student describes life in Sunderland during World Cup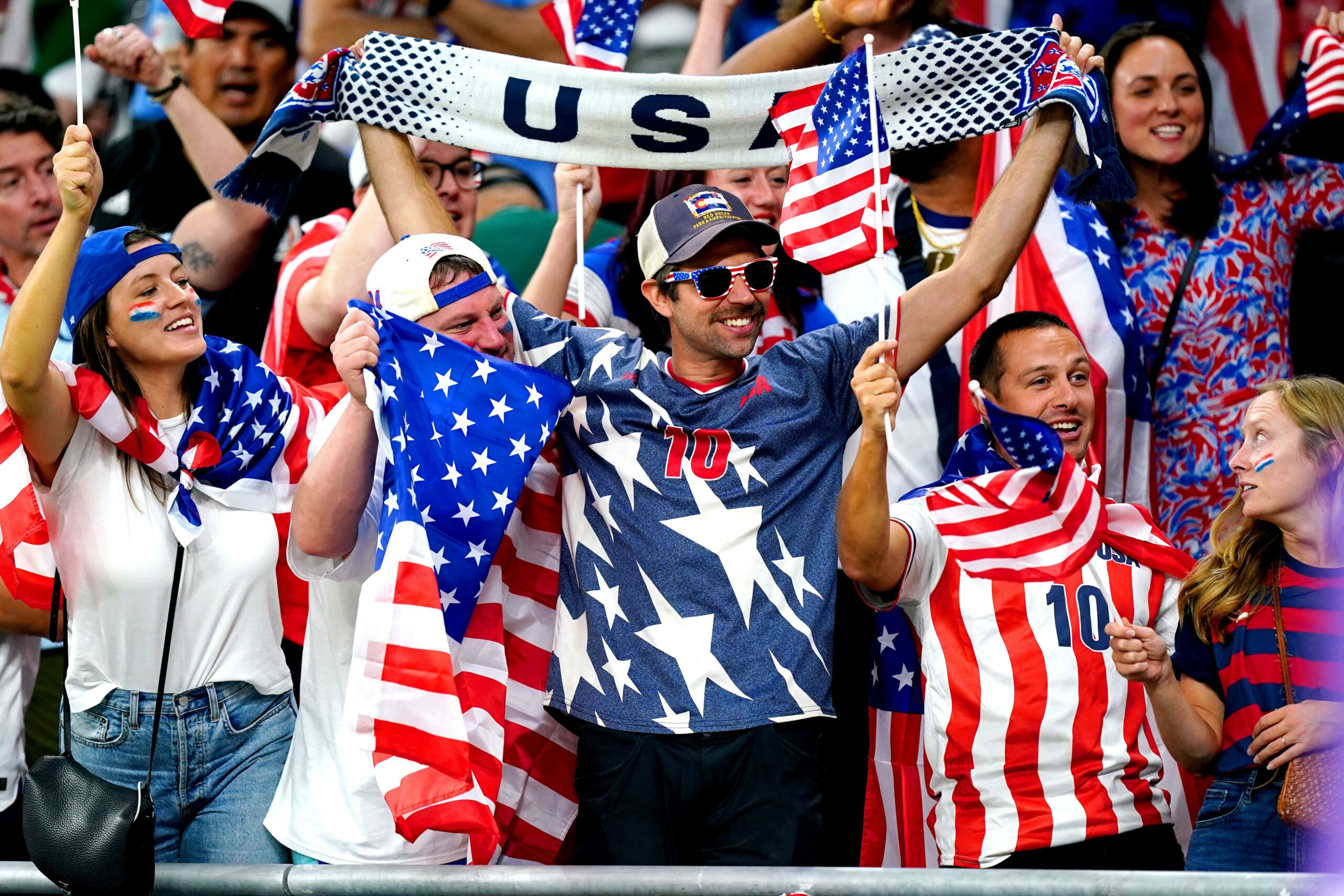 England take on the USA in the World Cup tomorrow evening and Ryan O'Hara may be a lone American voice in one of England's most passionate footballing cities.
But the Sunderland University student is a voice of defiance that is backed by '330 million' back home and its message is that England are in for a shock tomorrow night.
Ryan was born in Somerville, New Jersey and was brought up in Bridgewater. New Jersey boasts a much bigger passion for American Football than 'soccer', but the USA as a whole seem more than up for this huge global tournament.
And Ryan is living a much more unique experience surrounded by thousands of English fans in Sunderland.
Footage has already emerged of hundreds of thousands of fans around the country celebrating England's opening win from classrooms, beer gardens and workplaces. Ryan was among England fans during the Iran game, but he wasn't fazed by the passionate atmosphere. He told me: "To sum it up in one word: Underwhelming. No doubt the passion was there, but I definitely would have matched the spirit of the 25-30 English people in that room myself."
The English are known for their banter, especially when it comes to football. But that being said, Ryan is enjoying it and he's hoping come next Monday the tables will have turned, he added: "Honestly, I'm loving it. I have always been a competitive person and nothing is going to change that. I'm surprised by how light and weak it feels.
"I think both sides have different mindsets. It's two very different countries in tactics, physicality, grit, determination, but all 330+ million individuals think we can go in and beat the Three Lions. I'm definitely one of those 330 million.
"Although England aren't a favourite, everyone thinks they have a decent shot. The US on the other hand, are seen as a dark horse in the tournament and could go further than a lot of the world thinks. I think the growing support of this sport in the US has allowed for a deeper drive, a deeper passion, and a stronger support than teams of recent years have had."
In their history with this competition, USA are yet to lose to England, and a strong showing this year would set them up well for 2026 when they'll be playing host alongside Mexico and Canada.
Ryan ended with making a bold prediction for Friday evening, he said: "I see goals on Friday. As much as I want to win and keep a shutout, I originally was thinking of a 2-2 draw. But with Harry Kane picking up a knock it could be even easier for us to win, maybe a 2-1 or 3-1 victory."
Kane will be involved, but that certainly won't dampen Ryan's confidence. However, despite being true to his nation and surrounded by English fans, Ryan can't see either team making the bitter end and he predicted Spain to beat Uruguay in this year's final.