Sunderland Men's Football 4ths 0-6 York St John's Football 4ths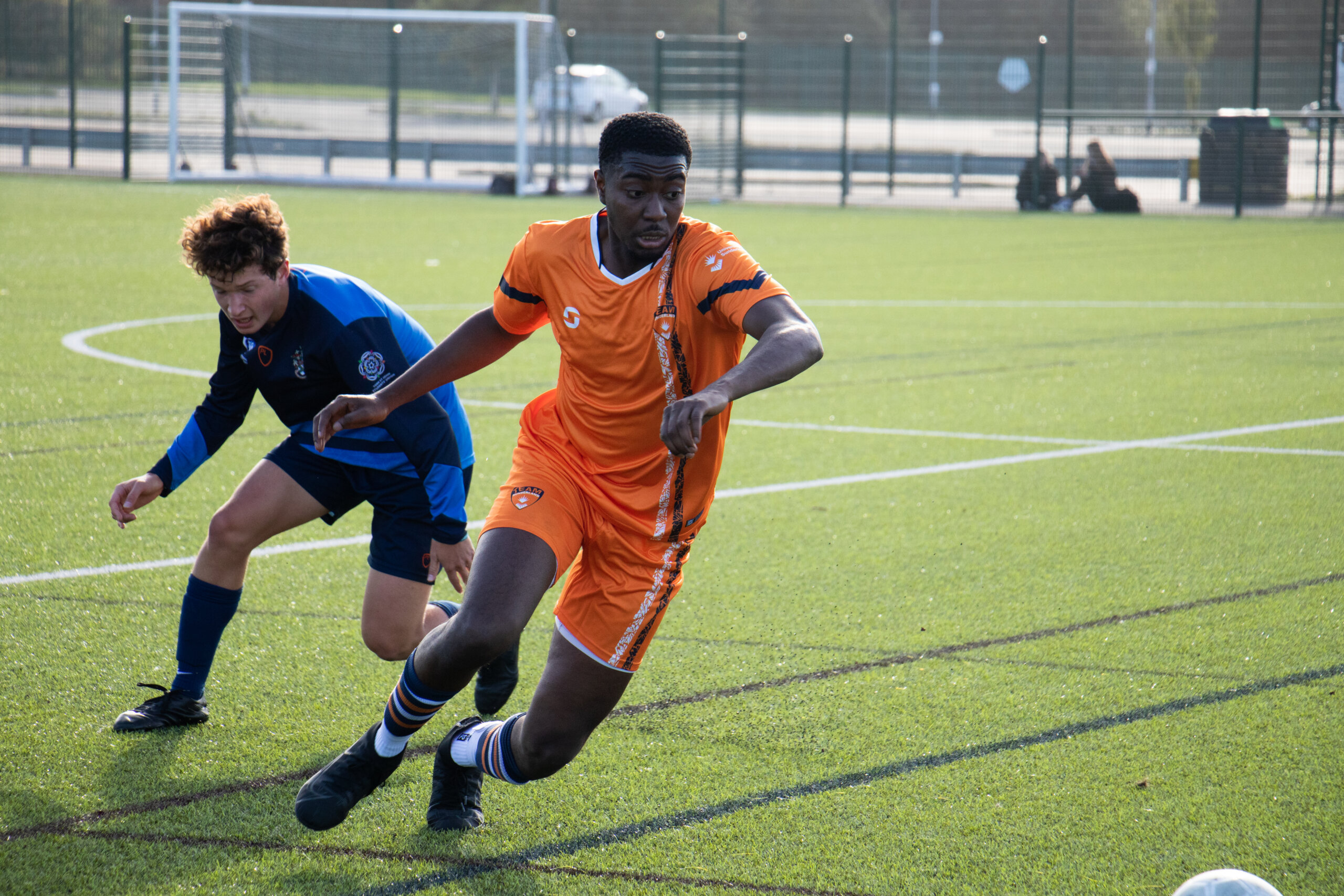 Sunderland Men's Fourths suffered a hefty defeat at home, as they take their first loss of the season against a ruthless York side.
York opened the scoring after 25 minutes, and soon doubled this lead five minutes later to extend their advantage, before doubling that lead again before half-time to lead by four.
Unfortunately, the goals didn't stop there for York, as the visitors struck a fifth goal past the home side just 10 minutes into the second half, before seeing off the game with their sixth of the night around the 80th minute mark.
The men's fourths went into the game off the back of a good opening week to the season last week, beating York St John's fifths team two goals to one.
However, it all seemed to go the way of the visitors this week, as they opened the scoring early as their right winger was played in down the right-hand side and managed to slot away his effort on the half volley into the left corner of the goal.
The Sunderland head coach decided to switch up the formation to 3-5-2 at half-time, which saw Ramy Sewelam come off for Jack Green, Yousef Fouda off for Ransford Gyamfi and Michael Caleb off for Madjid, in hopes that a few fresh legs would liven up the game for the home side.
But York's midfield was too much for Sunderland to handle on the night, as well as their overlapping fullbacks, which caused further issues for Sunderland and allowed York to find a fifth and finish the game off with a sixth 10 minutes before the final whistle.