Sunderland Suffer First Round Cup Exit to Neighbours Northumbria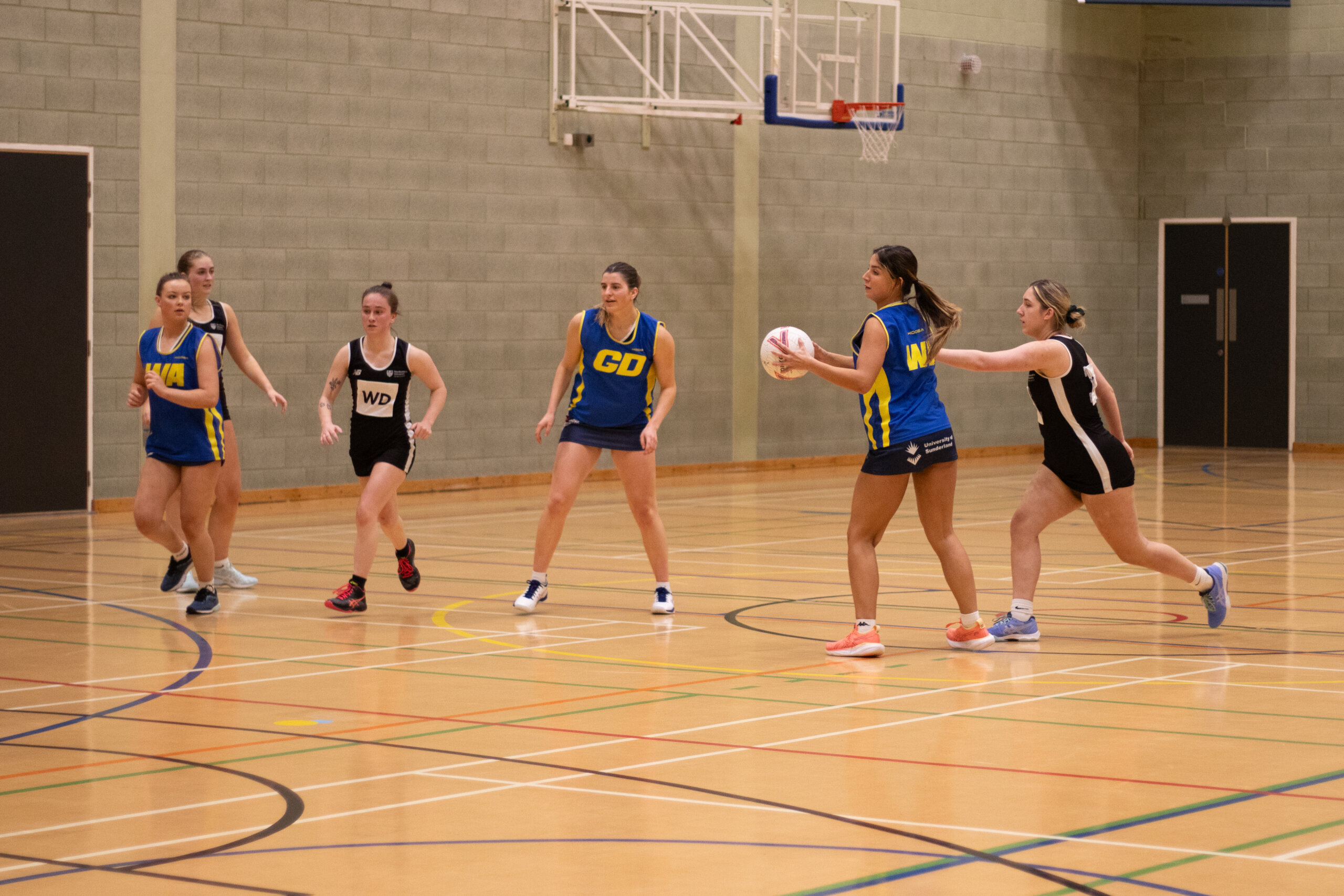 Team Sunderland Netball 2nds team are out of the cup in the First Round after a 26-55 home loss to Northumbria 5ths.
Northumbria burst into the lead with a 5-1 scoreline within the first four minutes of time.
Sunderland managed to pull a few back as the first period went on, but Northumbria were too strong for the home side.
The GK of Northumbria proved to be a hard outfit to trespass, keeping the attackers at bay for most of the game.
Northumbria hit double figures before the ten-minute mark.
At the first break, the score was 16-5 to Northumbria.
The visitors made it 20-6 early into the second quarter.
Sunderland extended their tally to 10 with less than four minutes remaining in the half.
Northumbria hit 30 early into the third quarter.
Despite some positive moves from Sunderland, Northumbria began to pull away more as time went on.
20 points separated the sides as the penultimate quarter came to an end.
After a quiet final quarter, the visitors broke 50 points after nine minutes.
The game finished 55-26 to Northumbria, ultimately knocking Sunderland out of the cup.